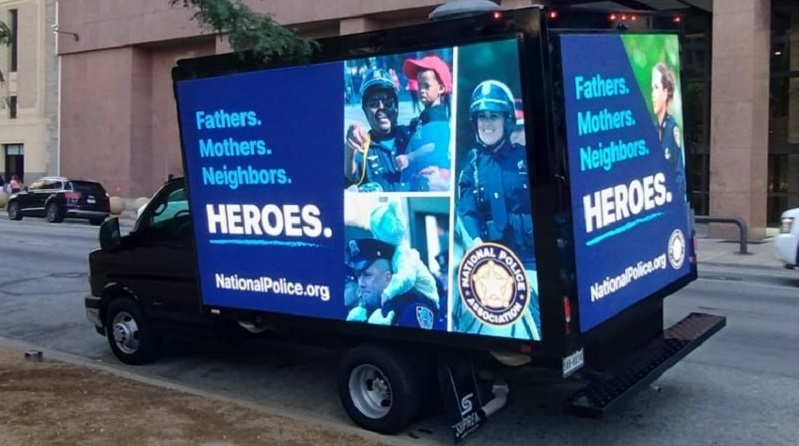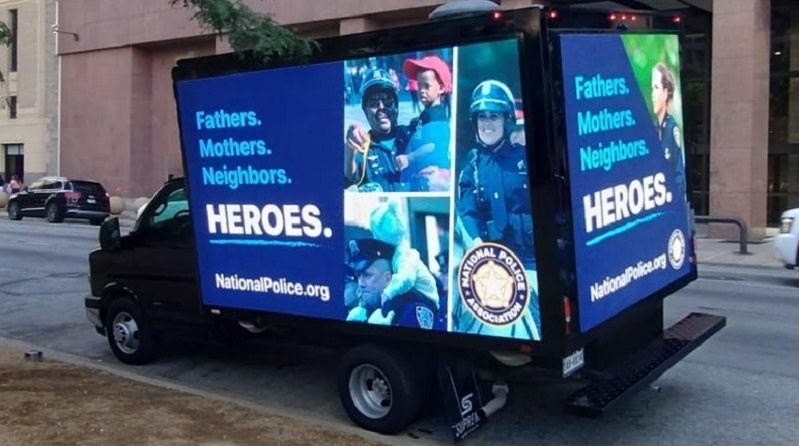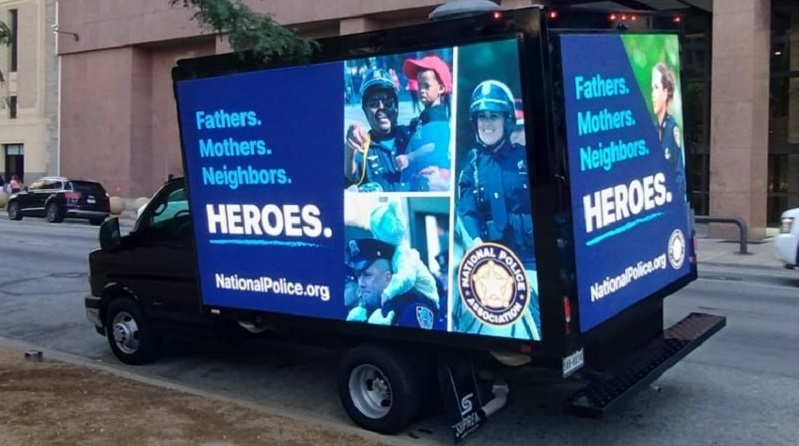 Indianapolis, September 7, 2023 – The National Police Association (NPA) announced today it has added to its 'Thank a Cop' static billboards with 'Heroes' static and mobile billboards. The NPA's 'Heroes' mobile billboards will take the support the police message to a different city each week to proudly show public support for the thousands of men and women of law enforcement who do their jobs in a professional manner every day.
Every time a police officer puts on their uniform and goes to work, they have no idea how their day will end. But every day, those officers carry out their promise to protect and serve their community at personal risk. One way to recognize their bravery and foster positive relations between the police and the community is through the NPA's pro-police billboards. These billboards, while simple in nature, can bring numerous benefits to both the community and the police.
For any law enforcement agency to function effectively, it requires a steady flow of dedicated individuals who are committed to serving their communities. The NPA's pro-police billboards can serve as recruitment tools by showcasing the nobility and purpose of the profession, attracting those who wish to make a difference.
In the age of social media and 24/7 news cycles, it's easy for a single negative incident to dominate headlines and shape public perception. It is crucial to balance the narrative. The NPA's pro-police billboards offer a counter-narrative by highlighting the many positive interactions officers have with community members daily.
A community that stands united with its police force sends a powerful message. It denotes that the community values safety, order, and the rule of law. It stands with victims and against criminals.
You can help remind everyone of the shared goal of a peaceful and prosperous community. Find one of our billboards, snap a photo, use the hashtag #Heroes, and share it on social media.
Mobile Billboard Side Panel
Mobile Billboard Back Panel
###
About The National Police Association
The National Police Association (NPA) is a 501(c)3 Educational/Advocacy non-profit organization. For additional information visit www.nationalpolice.org.