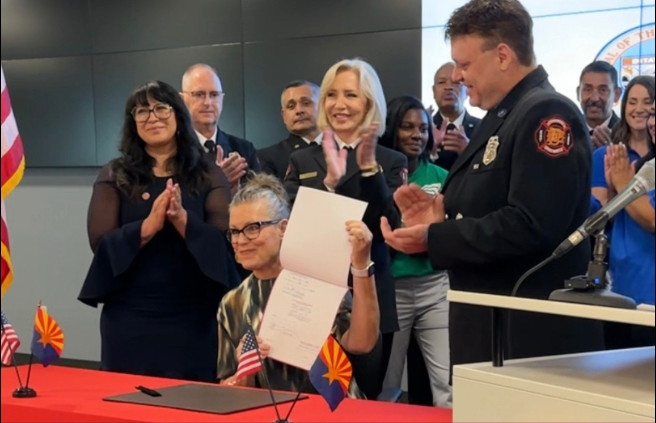 One of the most stress-inducing and soul-tormenting occupations in the world is performed by people we hear and hardly ever see: 911 operators/dispatchers. When our respective worlds upend, and we are in dire need of help, 911 operators heed the call, literally and logistically. These are the professionals who we don't necessarily think of…until we urgently need them.
But they, too, confront dire straits…and bottle it all up, because the emergency communications center phones are always ringing, which means each shift is typically rocking, leaving no time to sift through mental baggage stacked by the duties of sending salvation to many others who are embroiled in chaos.
Handling gobs of grief-stricken callers, whose worst nightmare is unfolding and requiring immediate mitigation by first responders, is performed by public safety operators working in a communications center serving as a phone service answering point (PSAP), where calls for service are answered by certified civilian staff employed by public safety agencies.
The shifts are ordinarily 12 hours long. Given the public safety dispatcher role being highly known for proverbial "burnout," call-outs (sick) are common, thus lengthening the 12 hours even more. The same goes for RDOs (regular days off), often working instead of recuperating, spontaneously rostered for another shift of fielding more calls involving surreal situations. Overtime is abundant, and that further factors into accumulated stress.

(Photo courtesy of the Peoria, Arizona police department.)
The emergency operator's profession is heaped with doom-and-gloom situations. 911 call after 911 call. It is a life of recording casualties with no possibility of slowing the influx—Murphy's Law. Dispatchers know that time is of the essence and diligently juggle as much as possible to fulfill the public safety mission with fidelity. That's where forfeits are tolled.
From experience, I can tell you that constantly wondering about the salvation of victims and cohort field personnel's safety getting to/from incidents, plays on a loop in the mind's eye…until the next 911 call comes in.
A public safety dispatcher's actions are crucial for equilibrium in life-or-death circumstances. What this ritual does to the minds of emergency response operators is no shock, and the state of Arizona has done something to abate the mental weight.
Arizona House Bill 2717 is titled "Trauma Counseling; 911 Dispatchers," its language and appropriations underpin recognition of/support for first responders.
Getting right down to the nitty-gritty, one of the lines in the bill's text says it all: Any public safety employee who "visually or audibly witnesses the death or maiming or audibly witnesses the immediate aftermath of such a death or maiming of one or more human beings" is entitled to mental health counseling stemming from burdens brought about by first responders at PSAPs answering crises as matters of routine. Occupational hazards are endemic.
Signed by Governor Katie Hobbs in late August 2023, this bill is long overdue. I guess this is where we mentally play the mantra, Better late than never!
Naturally, it would be wonderful if all jurisdictions adopted the same crucial legislation for law enforcement personnel operating behind the scenes; public safety telecommunicators get the ball rolling and deploy assets to scenes where tragedy is unfolding.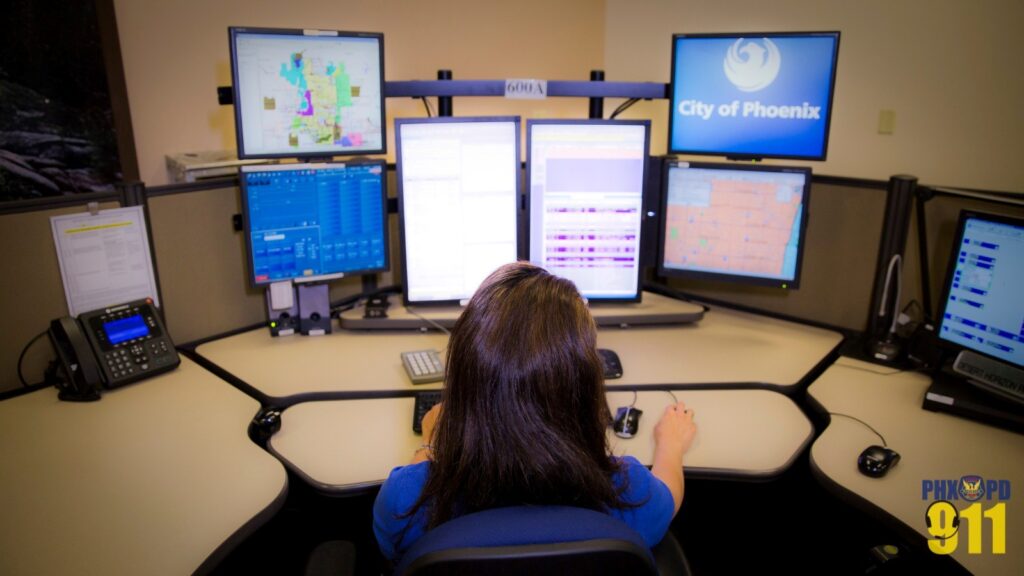 (Photo courtesy of the Phoenix Police Department.)
Lately, public safety dispatchers have been incurring added burdens by listening to the blood-curdling radio transmissions from cops screeching two horrific words, "Officer down!" That stark reality has escalated, thanks to the cold-hearted anti-police choir influencing hateful hotheads to go up against any law enforcement officers who are trained to prevent casualties but sometimes become one.
Away from the public eye, dispatchers are confined in a "radio room" that is usually cubicles cobbled together, each of which has a bank of telephone lines and a wall of computer screens providing data, unit statuses, GPS coordinates of police/fire/EMS assets, all under the watchful eyes and listening ears of public safety telecommunicators.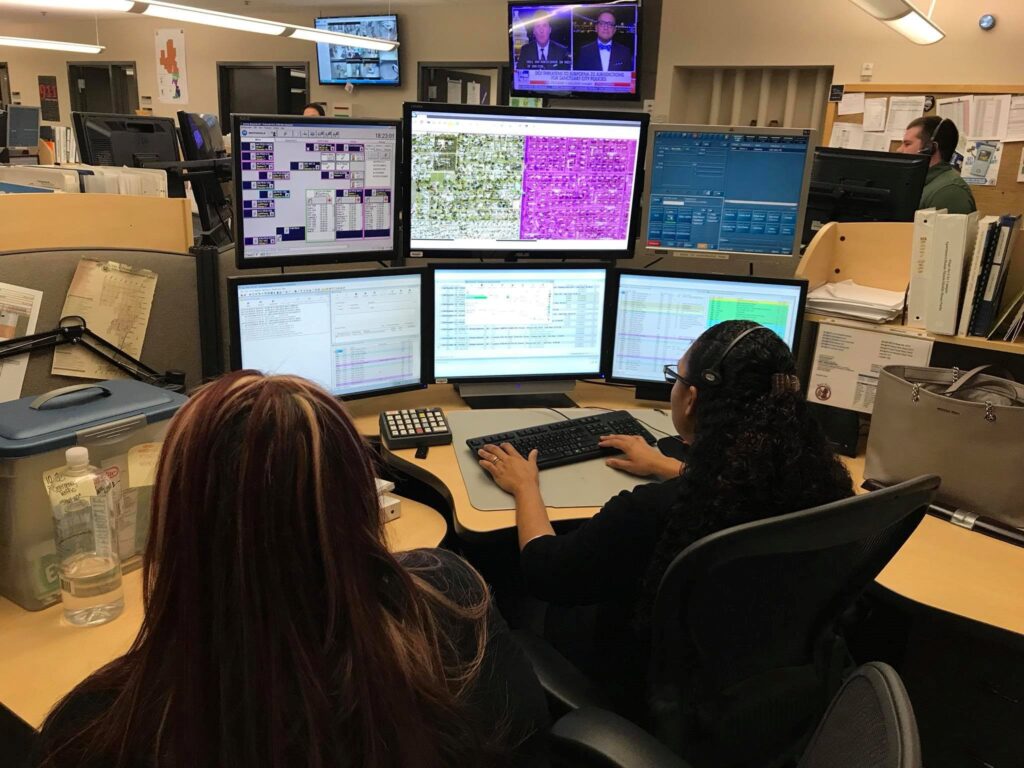 (Photo courtesy of the Peoria, Arizona police department.)
When the floor drops out and the shrill sounds of police radio frequencies erupt with "Shots fired!" and/or the heart-sinking "Officer down!" revelation, dispatchers are to stand their ground and maintain all the ensuing radio chatter, deciphering imperative details and sending additional resources. There is hardly a second to process that one or more of their colleagues is felled by monstrous means. As mentioned already: the 911 calls keep coming…there's no way around that.
As Governor Katie Hobbs noted, "To say the least, our 911 dispatchers have the grave responsibility of keeping our neighbors and communities safe. During those phone calls, they can experience extremely traumatic situations that they take home with them." They can and they do.
A Valley paramedic who also sponsored the bill, Melody Hernandez spoke from experience on behalf of Arizona's 911 operators: "They're the ones who answer the calls to begin with, and after they work through the screaming and the anxiety and the pressure that they face from the community that they are speaking to.
"They are oftentimes, once they leave the call, they are left with the pain of those calls, they're left with the memories of those calls, and like many of them, I am also diagnosed with PTSD, and it is one of the most difficult diseases to heal from to deal with on a daily basis."
Similar to field personnel responding to calls for service, contemporary public safety enhancements entail dispatchers being EMD certified, meaning training and competency in Emergency Medical Dispatching.
EMD concepts equip public safety telecommunicators to not only answer medical calls but to provide "pre-arrival instructions" before paramedics get to the scene, often dispatched by the same operator giving CPR instructions over the phone…while trying their darndest to not get distracted by the neighboring dispatcher who is fielding a police pursuit…who is next to another communications division colleague handling the radio traffic and all resources regarding a gun battle between officers and bad actors.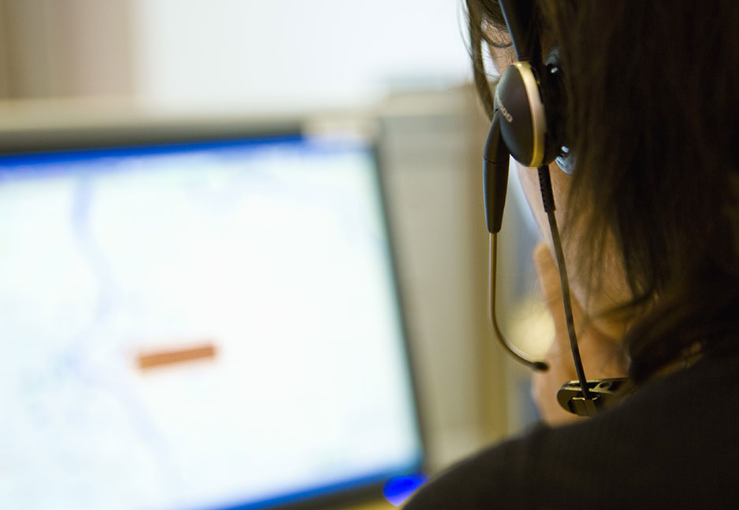 (Photo courtesy of the American Heart Association – CPR and First Aid.)
"Telecommunicators have the first opportunity to identify a victim in cardiac arrest and provide initial care by delivering CPR instructions while quickly dispatching emergency medical services," the American Heart Association posted in February 2020.
Incidentally, dispatchers employing EMD pre-arrival instructions do have life-threatening situations scar their psyches when the patient succumbs. With sobbing and screaming in their ears, dispatchers nonetheless go the distance with providing care via phone lines; it is exacerbated when one of the paramedics on scene broadcasts tending to an "unresponsive male" and that they have "no pulse." That's a ton of mental weight for anyone to carry around.
These are a mere few ingredients making mayhem in the professional lives of dispatchers and their mental health.
Indeed, it's a lot!
Much like a ride-along with a police officer, petition a sit-in at any law enforcement agency in your locale and see for yourself what 911 operators endure. Likely, your brain will feel fatigued within the first hour of a shift. Most civilians who "observed" a shift in our communications center politely thanked before saying "I couldn't do what you do here!"
From the folks at Mindset Therapy —reposted by our friends at 5-0 Mental Health, whose namesake tells where they stand on this imperative issue weighing on the first responder community— offered this response to Arizona's Mental Health bill for 911 call-takers:
"Arizona Governor Katie Hobbs has signed House Bill 2717, ensuring unlimited mental health services for the state's 911 operators.

"This move allows these operators to access services without worrying about running out of sessions or incurring out-of-pocket expenses.

"The bill equates the mental health benefits of 911 operators with those of police officers and firefighters.

"Governor Hobbs emphasized the critical role of 911 dispatchers and the traumatic experiences they often endure during their duties."
My department has a mandatory component in the all-encompassing field training program, whereby all new sworn staff must conduct "sit-ins" at the municipality's 911 communications center (the PASP where all emergency calls come in from all over our jurisdiction).
For a handful of shifts, all our cops are tethered by a headset plugged into a bank of outlets allowing tune-in time regarding telephone conversations, enabling sworn staff to hear how 911 calls originate and how public safety dispatchers process these "calls for service" while also dispatching appropriate responses by any/all police, fire, EMS resources.
When I was sworn in, I became an exception to the field-training element, and here is why…
My law enforcement career started as a police communications officer (aka dispatcher). I can tell you that this role bewildered me at first. I mulled resigning several times. I felt the pangs of insecurity growing in my twisted gut. The sleepless hours translated into illness. The regularity of overtime was constant, and I filled slots despite my fatigue and forfeiture of physical/mental health.
Public safety dispatching for me was bittersweet, like a love/hate relationship. It was grand to save lives and deliver babies via the phones. Despite that fulfillment, though, dispatch duties are notoriously stressful…and I felt it from the get-go.
That was eons ago. Nowadays, with the unabating Wild West-type environment fanned by poor politics and policies, this Arizona legislation benefitting public safety dispatchers throughout the state is a much-needed blessing. The root cause of stress in 911 operator roles won't necessarily vanish but the vital mental health clinicians and related resources can offset some of the bogged burdens forged by emergency communications demands.
President of the American Federation of State, County, and Municipal Employees Local (AFSCME), associated with the Phoenix and Arizona EMS Workers United Local 2960, Frank Piccioli said, "These needed resources would help deal with the PTSD issues that are so prevalent in our group. These people are truly the first of the First Responders."