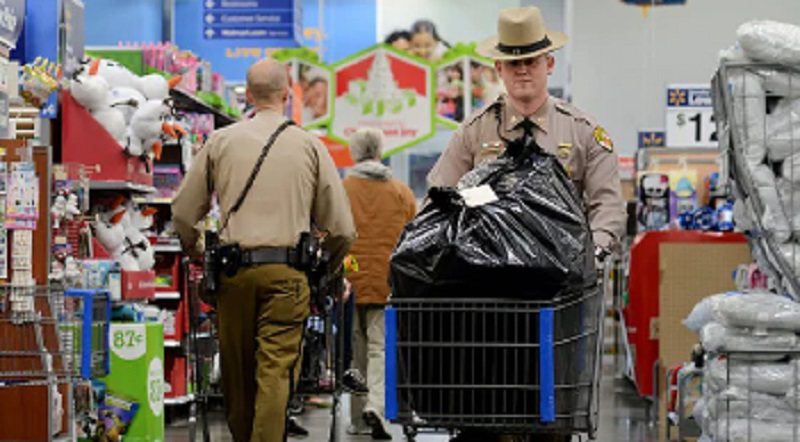 The term "mission creep" came into the American vocabulary in the early 1990s in the context of U.S. military intervention. The classic example, and perhaps among the first use of the term, is America's involvement in Somalia where President Bush sent in 30,000 troops on a mission under the United Nations peacekeeping operations. After those troops were attacked by a powerful Somalian warlord, President Clinton expanded attacks. Post-911 engagements grew from punishing terrorists to nation-building in Iraq and Afghanistan. Regardless of the merits of any of those actions, they were not anticipated at the inception of the first troop employment.
In policing, mission creep began a long time ago, but two things happened in the last century that are likely causes. The first was a greater presence of police officers in cities around the country in the 1920s. The second was the availability of the telephone beginning around the same time. About a third of the households in the U.S. had telephones in 1920, nearly two-thirds by 1950, and nearly 100% today, with 911 access to law enforcement beginning in 1968.
The acceptability and availability of government help were just a phone call away and the police always answered the phone and were willing to help. Of course, from time to time officers would say there was nothing they could do, but they showed up and did the best they could to resolve whatever problem confronted them. Domestic violence shelters and laws didn't appear until the 1970s. Child abuse hotlines are barely a decade old. Homeless shelters and mental health facilities weren't ubiquitous and regulated until relatively recent years. The police had no massive social services network to pass problems to.
Police officers delivered groceries, babies, bad news, and lectures to juveniles. They taught safety and crime prevention to clubs and classes. They drove drunks home, herded errant livestock off of the streets, shook their finger at speedy drivers, and played referee to fights. They were open 24 hours a day, radio dispatched, and mobile. They did it all, and all of it was expected of them. Until 2020.
The disinformation movement, claiming mass murder of innocents by police officers, advocating for radical reform and defunding of law enforcement, wove the narrative that cops do not have the skills to handle all that they have taken on to do.
Paradoxically, just as social agencies were maturing in capacity, policing entered into the frenzied world of "community-oriented policing" with the encouragement of federal dollars and think tank theorists. Many of the community policing efforts were a throwback to the days of beat cops and problem solvers. Police agencies were encouraged to immerse themselves in any community effort that would improve relationships and have a trickle-down effect on reducing crime. A lot of good things came from the community policing era, which President Biden touts as essential to police reform. And yet its failure seems to be proven by the anti-police sentiment that should have been eradicated in the previous two decades.
As governments, local and federal, attempt to address social problems they often do so by passing laws with criminal penalties. The police are pulled into social control roles ever more deeply, expanding their mission beyond fighting traditional violent and property crimes.
The pendulum's swing now seems to be the extraction of law enforcement from the multitude of expectations once thrust upon it. Some good results are showing up with co-responder programs or complete diversion of things like civil disputes and mental health calls from the police. This philosophy has not eliminated the police role in responding to dangerous situations in which unarmed civilians should be reluctant to engage.
To keep cops out of the drug war and the so-called "school to prison" pipeline, efforts to decriminalize drug possession and remove police from schools are happening while drug overdose deaths and school shootings command the headlines.
While politicians and interest groups conduct grand social experiments at the cost of dollars and lives, police dispatchers are still answering 911 calls and officers are still out there solving problems in the minefield of human dysfunction.