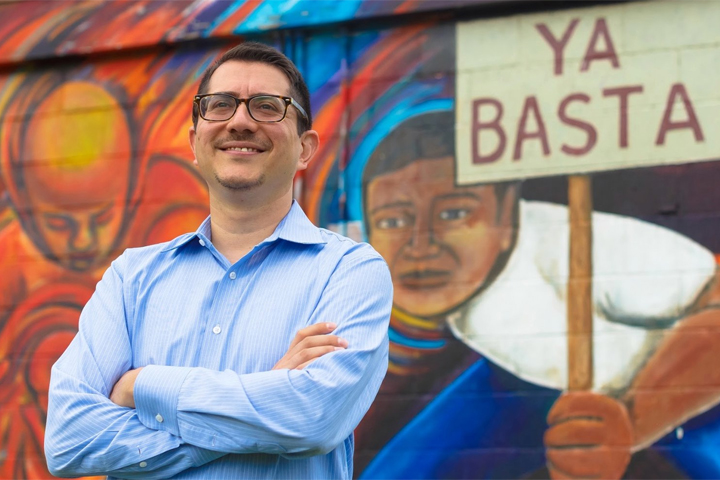 By Doug Wyllie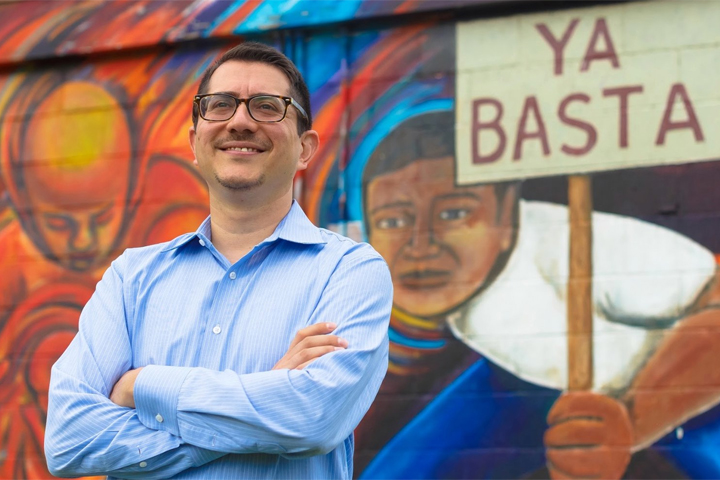 It reads like a plot from a "crime drama" on Amazon or Hulu or Netflix—except it was a real plot, in the real world, with a real victim, real perpetrators, and real consequences.
In the small hours of the morning in early March 2018, police responded to a "shots fired" 911 call and found a well-known and well-loved local man dead in his suburban Austin (TX) home. During the initial assessment, police ascertained signs of a home-invasion-robbery-gone-wrong, but found also that there were no obvious signs of forced entry. A little weird, but okay.
Although not exactly Charles Lewis Tiffany, Theodore "Ted" Shaughnessy was for more than 20 years the proprietor of successful jewelry business and had some wealth. This fact—in conjunction with the nature of the crime—initially indicated a motive of garden-variety greed. However, police soon discovered that while simple, straightforward selfishness was indeed an element, the plot was more complex than abject avarice.
It was a family matter.
Good Ole Gumshoes
According to FOX7-TV News, a murder-for-hire conspiracy quickly began to come into view as it was discovered that Shaughnessy's son Nicholas (at the time of the crime a 19-year-old "kid" just out of high school) and his then-wife Jaclyn Edison (also not yet two decades in age) were in financial trouble.
For starters, Nicolas was in debt about $30,000 to his mother, and had recently argued with her about repayment of that loan. Further, Jaclyn and Nicholas also apparently owed about $2,600 to a neighbor.
Investigators learned that Nicholas had told a friend of an idea to fake his own death for life insurance money, but when he find out he was the sole beneficiary of his parents' life insurance of $2 million in the event both his parents were deceased.
The Texas gumshoes quickly connected those elements with the fact that all the doors and windows—except for the one in Nicholas' room—in the house were found by responding police to be locked and secured at the time of the crime. Investigators had established motive and opportunity.
They then found evidence of communication between the young couple and two men—later identified as Arieon Smith and Johnny Leon—essentially solidifying the conclusion of an assassination scheme.
Warrants were issued, arrests were made, charges were levied, criminal proceedings were held, and guilty pleas were entered and agreed upon.
Things Get Austin Weird
According to the Austin American-Statesman, the so-called "mastermind" of the murderous plan—Nicolas Shaughnessy—pleaded guilty and received a sentence of 35 years in prison. Smith (whose DNA was found at the crime scene) and Leon (who ended up cooperating with detectives) also plead guilty to their role in the murder and each was sentenced to 35 years in prison. In sum, a century of prison time combined among the three of them—suboptimal, but acceptable.
This is where things got weird—Austin weird.
According to KXAN-TV News, Jaclyn Edison—the last person connected to the cabal to receive a sentence—pleaded guilty to conspiracy to attempt capital murder but was recently told that she won't be facing serious jail time. In fact, she'll only spend two nights in the Travis County Jail each year—on the anniversary of her former father-in-law's death—for the duration of 10 years on probation.
Under her "deferred adjudication" Edison was also ordered to take an "anger management" course, but she'll proceed through life without having this conviction on her record.
Steve Brittain—an attorney representing Shaughnessy's surviving widow—said, "I have never seen anything like this … I can't put it together in my mind … I just don't understand it."
This ultra-lenient outcome—as allowed in Code of Criminal Procedure 42.12, Sec. 5—is almost always reserved for first-time drug offenders. The only way a judge can grant such indulgent penalty is if the prosecutor and defendant agree to waive a jury trial, so for this travesty of justice the citizens of the greater-Austin area can "thank" Travis County (TX) District Attorney José Garza.
Sheep in Wolves Clothes
According to Capital Research Center's InfluenceWatch, Garza—who was elected in November 2020—received roughly $1 million in campaign financing from the Texas Justice & Public Safety PAC during in his Democratic primary run and electoral win (70% to 30%) in the general over Republican challenger Martin Harry. Importantly, the Texas Justice & Public Safety PAC has received most of its funding—in excess of $3.6 million—directly from liberal-billionaire-mega-donor George Soros.
This is something we call a clue—more specifically, it's an indication that Garza fits the mold of other Soros-backed DAs like Kim Foxx, Larry Krasner, and George Gascón.
District Attorneys are supposed to have teeth, but like those three—and other soft-on-crime public defenders masquerading as prosecutors—Garza is a sheep in wolves clothes, more interested in virtue signaling and political pandering than protecting the people.
According to the Travis County Government, José Garza is a former public defender specializing in representing "people accused of misdemeanor and felony crimes." Importantly, Garza says that while in that role, he "saw firsthand how our system weighs most heavily on people of color, working people and poor people, and immigrant families."
This is something we call a clue—more specifically, it's an indication that Garza doesn't have a clue about prosecuting crimes. In fact, his penchant for permitting impossibly lenient punishment for offenders found guilty of crimes is fast becoming "routine" in Austin.
In January 2022, Garza's office accepted a plea bargain in which 61-year-old Ivan Wallace received 10 years of community supervision and is required to register as a sex offender after being arrested on a sexual assault warrant. During the execution of a search warrant of Wallace's residence, investigators discovered "a trash bag filled with women's under garments" believed to be "taken as possible trophies of crimes."
In September 2022, Garza's office negotiated a plea deal with Leo Anthony Carreto-Lopez in which he was sentenced to 10 days in jail despite having pleaded guilty to driving drunk at the time of a single-vehicle crash that killed his 19-year-old female passenger.
In April 2023, Garza's office approved plea deal of probation for a sex offender facing a charge of aggravated assault causing serious bodily injury. In that case, Antonio Rios was masturbating while he chased after a woman, who fell as she fled and shattered her leg in four places. The victim will eventually have to undergo knee replacement surgery, but her assailant won't even be required to wear an ankle monitor.
There are many other—equally baffling, frustrating, and infuriating cases—but you get the idea.
From Weird to Worried
If you've watched even a few moments of contemporary "crime" dramas on streaming services like Amazon or Hulu or Netflix, you know that even the most valiant attempts at "realism" by the producers require some suspension of disbelief on behalf of the audience.
Anyone watching Reacher or Justified or Longmire will inevitably say, "Well, that'd never happen, but it's a show, and the acting is good, and watching this is better than watching grass grow…" and will become emotionally involved in the narrative.
Unfortunately, many people in Austin—once proudly proclaimed by a local hero named Red Wassenich to be "weird"—are now seeing some of the unintended consequences of "criminal justice reform" and the pursuit of "social justice" and because they're emotionally involved in that narrative, they're going from a little weird to downright worried.