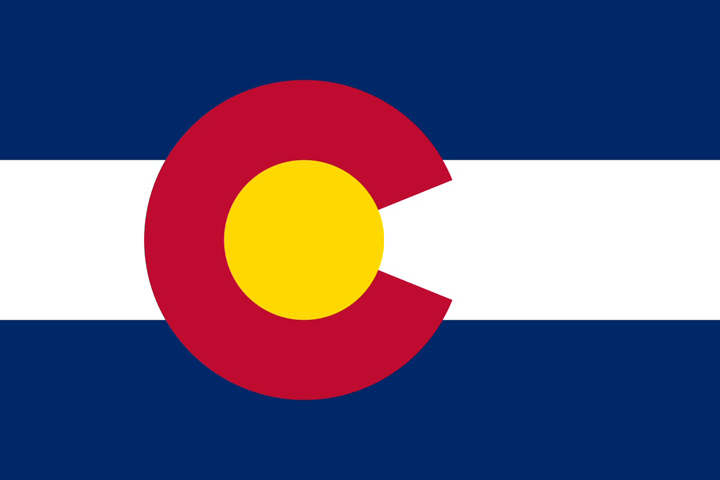 By Doug Wyllie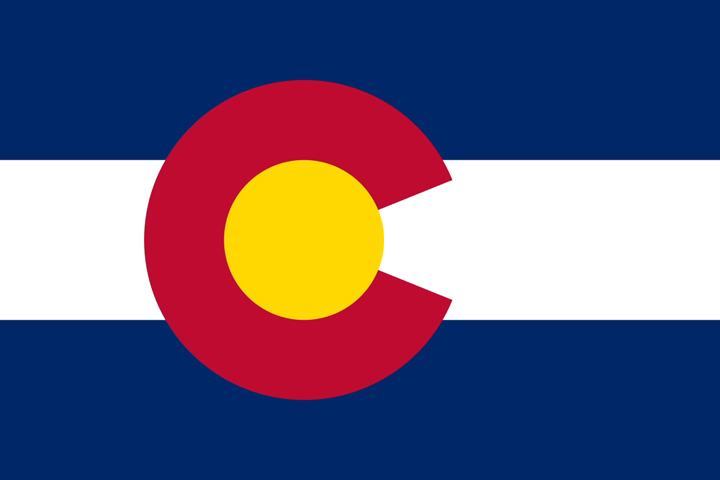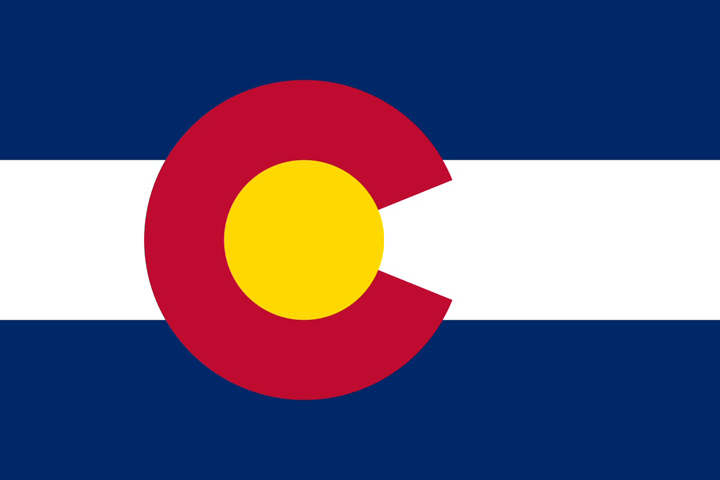 During the regular course of their assigned duty on a balmy autumn afternoon in late September, three parole officers with the Colorado Department of Corrections were called upon to serve a warrant on a subject just west of downtown Colorado Springs.
Two of them returned home alive that night.
One was escorted by the Colorado State Patrol from the El Paso County Coroner's Office to Pueblo, where she was laid to rest 12 days later.
According to the Colorado Sun, the three officers were attempting to arrest a wanted man—identified as 41-year-old Justin Kula—who was located in a vehicle in the parking lot of a small strip mall.
As they approached the stopped vehicle, Kula gunned the engine, drove directly at the officers—striking two of them—and then quickly fled the area.
An Awful, Immeasurable Loss
Officer Christine Guerin-Sandoval was transported to a nearby hospital where she was declared dead.
Another officer—a female who has not been identified by name—was also take to a local hospital where she was treated and released.
The third officer was reportedly not physically harmed, although there's really no telling what invisible injury that person may have sustained.
A Blue Alert was issued for the suspect and his vehicle, and Kula was apprehended by law enforcement "without incident" a short time late. Charges pending against Kula include manslaughter, leaving scene of an accident resulting in death, and third degree assault on a peace officer.
Officer Christine Guerin-Sandoval—known to her friends and family as a bubbly personality who had a seemingly permanent smile affixed to her face—had served with the Colorado Department of Corrections for five years. She had previously served with the Pueblo County Sheriff's Office for 12 years.
Officer Christine Guerin-Sandoval should have had the opportunity to complete a full professional career and enjoy a long and happy life in retirement. Now, she won't do either of those things.
For this awful, immeasurable loss, we can place blame squarely and firmly on Justin Kula, but we cannot ignore his unwitting accomplices on the Colorado State Board of Parole.
Criminal History Escalating in Seriousness
Like so many individuals who make the treacherous decision to murder a law enforcement officer, this wasn't Kula's first violent criminal act.
According to KOAA-TV news, Kula has a criminal record in Texas dating back to 2000. Records show that from 2000 to 2018, Kula had 18 arrests in the Lone Star State including a 2018 arrest on a felony assault charge. Then he apparently moved north to the Centennial State, where his criminal behavior continued to escalate in severity and seriousness.
Records show that there have been 20 criminal cases—including six felonies—against Kula in Colorado since 2017. The earliest charges in Colorado's records database were relatively minor, such as harassment and obscene language and possessing drug paraphernalia. However, in 2020 Kula was charged with felony menacing and extortion. That same year, Kula was charged with assaulting two police officers.
Kula pleaded guilty to those charges in November of 2021 and was inexplicably out on the streets when he was arrested for a stalking threat charge and an additional stalking causing emotional distress charge.
According to KRDO-TV News, El Paso County Judge Frances Johnson sentenced Kula to four years in prison in the stalking case, and two years each for the extortion and assault on a police officer cases. Those sentences were ordered to be served concurrently not consecutively.
Then, in February of this year, Kula was granted parole after only spending one year and three months in prison. This is roughly half of his possible stint behind bars when his "credit for time served while awaiting trial" is taken into account. Absent that element factored into the equation, Kula had served less than one third of his (already lenient) sentence.
Predictably, Kula isn't the only violent offender to have slipped through the cracks in a system allegedly maintained by the Colorado State Board of Parole.
Parole Decisions Bordering on Bizarre
According to CBS News, a case manager called Vinchenzo Moscoso a "public safety risk" during a proceeding before the parole board in late 2022, and urged that he be returned to prison. Despite this, the board extended Moscoso's parole and allowed him to walk the streets of Denver. In mid-September of this year, Moscoso reportedly unleashed two, separate random and unprovoked knife attacks on two innocent people, murdering 51-year-old Fidel Sanchez-Banuelos on a city bus and badly wounding 83-year-old Judy Corcoran as she sat on a bench.
According to the Denver Gazette, during a hearing in 2020, the parole board accepted at face value—whatever that may be worth—the word of Gregory Whittemore when he said he'd made "significant progress" against the personal "demons" and "psychotic and crazy thoughts" that led him to brutally rape and nearly kill a woman in 2012. Whittemore was released on parole in March 2021, and little more than a year and a half after later, he faces a first-degree murder charge for allegedly raping and killing 27-year-old Allison Scarfone and hiding her lifeless body in his garage.
There are altogether too many stories of violent criminals gaining their freedom through decisions of the Colorado State Board of Parole that border on bizarre. Who are these people who seem to fail so badly at the one job they're entrusted by the public to do—keeping the public safe from violent criminals?
According to its official website, the Colorado State Board of Parole is comprised of nine members, each appointed by the sitting governor. That body is currently comprised of the following individuals:
Darlene Alcala brings 32 years of law enforcement and corrections experience—having worked for the Pueblo County Sheriff's Office—to her seat at the parole board's table.
Michelle Geng has a background in child protective services and "spent the last decade working within the criminal justice system" with some of that serving as a probation officer.
J.R. Hall is Chairperson of the current board, and has an extensive law enforcement career spanning 36 years. He is a former deputy sheriff who graduated the FBI National Academy in 1999 and served on the Joint Terrorism Task Force Executive Board practically since its inception.
Stephen Holmes graduated his police academy in 1995 and worked at first as a reserve deputy in rural Colorado before joining the Colorado Department of Corrections (CDOC) where he held various roles such as a correctional officer, parole officer, and parole supervisor.
Rändi Moore has an extensive criminal justice background spanning 26 years of experience working in probations, including 12 years in the post of probation supervisor for the 18th Judicial District.
Joe Morales has an impressive career in law enforcement spanning nearly three decades, having served in the Summit County Sheriff's Office for 24 years, and 12 years as the three-term elected Sheriff of Summit County. He was elected in 1999 as president of the County Sheriffs of Colorado, and was appointed in 1999 to the Colorado POST Board.
Greg Saiz brings to the board his experience as parole officer use-of-force instructor, and a field training officer for the Colorado Department of Corrections.
Dr. LaKisha Sharp's professional experience in criminal justice includes service as a probation officer with the Mental Health Court and Sex Offender units at Cuyahoga County Adult Probation Department. She holds an American Psychological Association (APA) accredited Master's and Doctorate degree in Clinical Psychology with a concentration in Forensic Psychology from Fielding Graduate University.
Dr. Davis Talley's professional experience includes work as psychologist for the forensic admissions unit at the Colorado Mental Health Institute at Pueblo. She holds a master's degree and doctorate in Clinical/Forensic Psychology from the University of Denver.
A discerning reader will quickly take note of the fact that a substantial number of those presently on the board have considerable backgrounds in law enforcement—with an aggregate of more than a century and a half in some aspect of policing, parole, probations, and corrections—which makes some of their decisions on granting parolees freedom even more confusing.
It's abundantly clear—in 20/20 hindsight—that Justin Kula, Vinchenzo Moscoso, and Gregory Whittemore should never have been freed from incarceration. That being said, it's a little unfair to demand that the Colorado State Board of Parole be clairvoyant—they're human and don't possess any supernatural powers for predicting the future.
However, perhaps they will in the future take a little more care in evaluating candidates for parole, and use a little more caution in making those decisions.