My prior article touched upon the strength of law enforcement leaders who have that special stuff to get through enormous challenges and mentor the troops to cope effectively. Today, we trail off a tad and look at police chiefs and sheriffs working the street beat and going hands-on, just like days of yonder when each one was a rookie gleaning public safety prowess performed by highly-seasoned officers.
While the wonders of wokeness have nary a scintilla of police experience, yet demand how public safety ought to be, law enforcement leaders are not necessarily obliging these screamers in the bleachers. Why not? They know better…and have been fielding the chronic swirl of societal chaos for decades. We may not have been noticing, though.
It is nothing new for law enforcement executives to vacate seats at Police HQ and hit the streets, as certified, sworn, and trained to do.
Given the calls for increased transparency, the easy part for police chiefs and sheriffs to provide evidence of crime-fighting is due to social media applications projecting how professional public safety agents safeguard jurisdictions around the nation.
The cover photo above depicts Hillsborough County Sheriff Chad Chronister arresting a suspect he recently detected in a stolen automobile in Tampa, Florida.
Sheriff Chronister's social media pages (both personal and agency) convey tons of public interactions with the citizenry and frontline presence with his deputies working the streets/events, county courts, and jail facilities. Behind the scenes units also get face-time; Fleet Maintenance technicians had a visit from the boss, who extended appreciation for keeping thousands of sheriff's office cruisers in ship-shape condition.
Sheriff Chronister gets around town and is widely known to also lead holiday parades. Tossing beads to parade-route onlookers is one of his features, from which he has garnered a fanbase: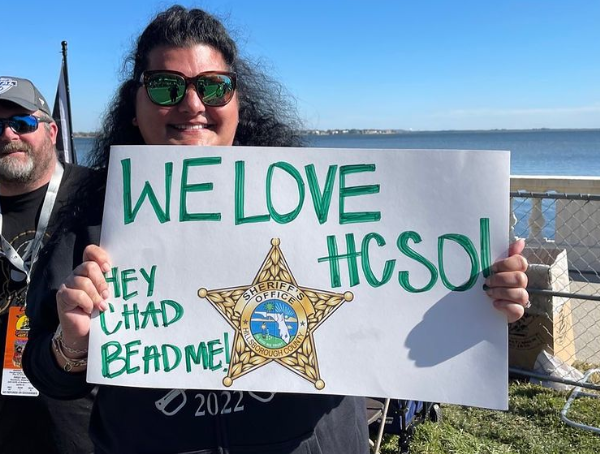 (Photo courtesy of the Hillsborough County Sheriff's Office.) 
Another great example to illustrate today's topic is Pinal County, Arizona Sheriff Mark Lamb. Cowboy hat and all, Sheriff Lamb's law enforcement organization was highlighted on LivePD. In several episodes, Sheriff Lamb was depicted working the beat. Out in public quite often, he could easily be assumed as an administrator who does not like working behind a desk, instead opting for a seat in a cruiser.
Whether chatting it up with citizens at a Coffee with a Cop event or reading children's books to Pinal County school students or even performing duty in the swelter at the southern border, Sheriff Lamb's boots were made for walking…and that's just what he does to demonstrate frontline leadership qualities.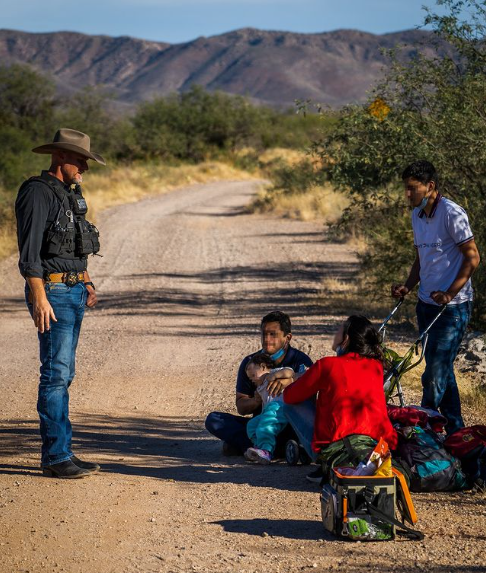 (Photo courtesy of the Pinal County Sheriff's Office.)
Kindling the leadership reference further, Lee County Sheriff Carmine Marceno is another law enforcement executive always out and about, joining his deputies on the frontlines in either class-A uniform or busting-up-a-drug-house garb.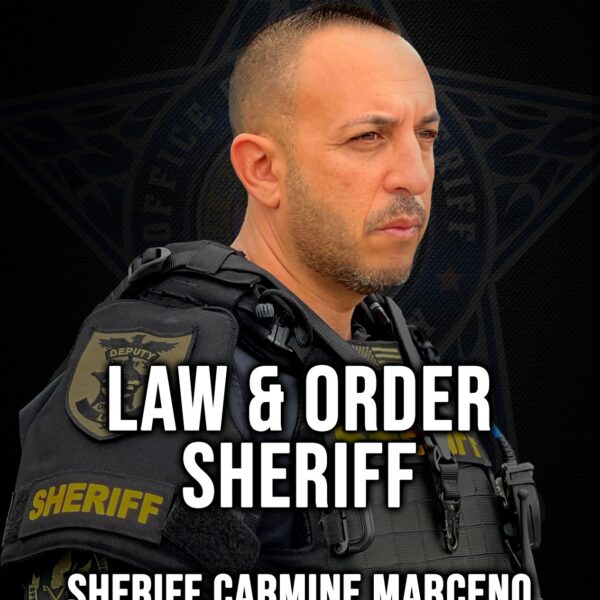 (Photo courtesy of Sheriff Carmine Marceno.)
Police work is not always about chasing bad guys…it is also about fostering friendships with folks who are chasing dreams in very unique ways.
Influencers are generally influenced by others working elbow to elbow and showing them the way, taking the helm, and passing the torch to future leaders.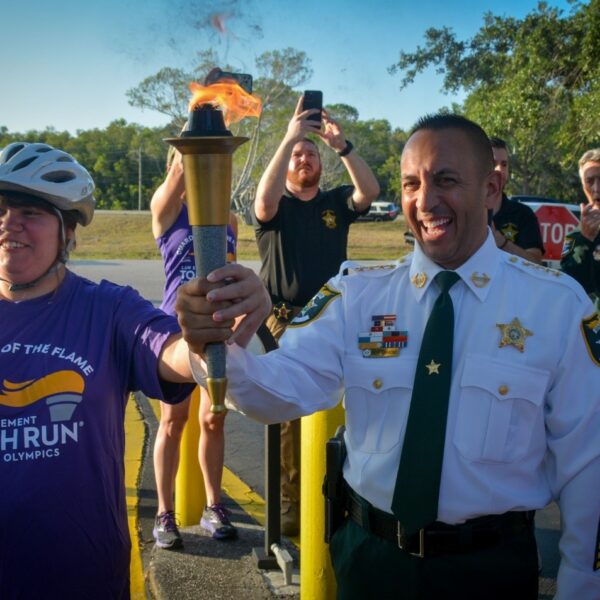 (Photo courtesy of the Lee County Sheriff's Office.)
"The Torch Run is the largest fundraiser for the Special Olympics and we are incredibly proud to participate in it every year! Thanks to everyone who came out today and made a difference in the lives of many," said Sheriff Marceno.
Exemplifying admiration, respect, and honor for those who fought the good fight in any kind of uniform, Sheriff Marceno welcomed home the Honor Flight veterans over the weekend, meeting them at the airport gate in dress uniform, shaking hands with bona fide battle-tested freedom-fighters.
Nothing like a blast of patriotism where accomplished leaders gather and revel in all-things-good.
These are just a few of the myriad examples of stellar law enforcement executives leading the charge in various ways, modeling dedication to duty, exemplifying pure public service, and symbolizing the serve and protect credo.