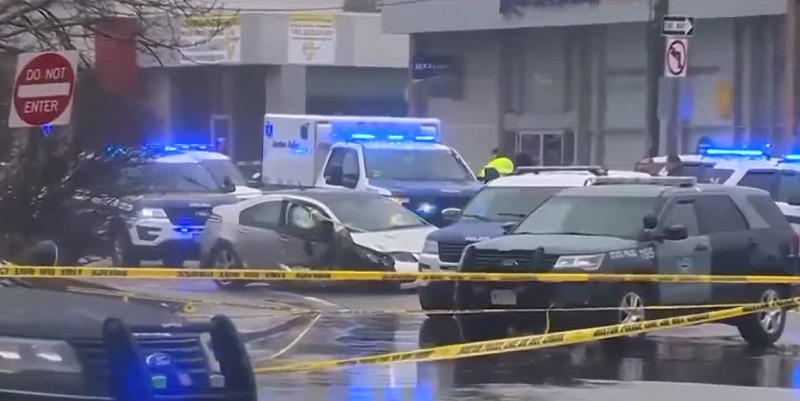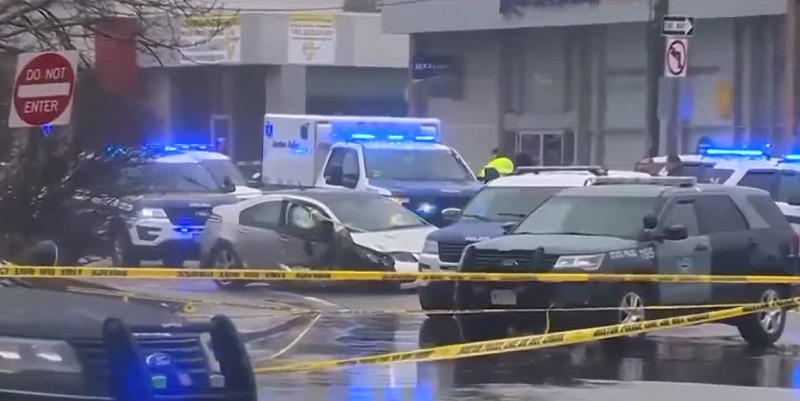 By Steve Pomper 
How many times can one ask, when will the devastation to America's criminal justice system stop? It's become a rhetorical question because there doesn't seem to be an answer. From the looks of so many social justice prosecutors in many of America's leftist-run cities, it's not ending any time soon. Not as long as George Soros' bought-and-paid-for DAs keep winning elections.
I've written and warned about Suffolk County (Boston) District Attorney Rachael Rollins and how her social justice take-over of equal justice would hurt cops and the community. This is the candidate who ran for office as the county's top criminal prosecutor on a platform of not prosecuting certain crimes. Full disclosure, the NPA filed a bar complaint in 2018 against Ms. Rollins for various ethics violations pertaining to her campaign.
Political and media ideological allies refer to her as a "criminal justice reformer." If you don't like a law, alter or abolish it through the legislature not through a DA's whim. There are areas of criminal justice that can always improve. That's the way progress and evolution work in any field. But refusing to enforce or prosecute some laws against certain people is simply a corruption of equal justice and the rule of law.
Which brings us to a reported police shooting incident that started in Boston and ended in Brookline. Pursuing Boston Police officers shot 41-year-old Justin Root after he pulled his gun on them and hospital security officers in Boston.
Root had first pulled the gun on hospital security officers. Then he drew and pointed his gun at the Boston cops who'd responded to the hospital. The officers shot at Root as he fled in a car and then they pursued him to Brookline where Root crashed.
Root got out of the car and again pointed his pistol at police officers who, after shouting at him to drop the gun, shot Root. Root was transported to the hospital where he was pronounced dead. Reportedly, a bullet or shrapnel from a ricochet also struck a valet working nearby. The valet was treated and released from a local hospital.
This case is in a preliminary investigation phase, but I hope this doesn't become one of those stories where a DA torments officers, making them wait months for the DA to charge or not charge a crime—against an officer for doing his or her job.
One big problem for the bad guy: Root's gun was a replica, although it reportedly looked real. Should this be a problem for the officers? No, but DA Rollins may make it one. In fact, as I see it, her hesitation in the case may already be a problem for the cops. Officers have to respond to a person pointing a firearm at them as if the gun were real because—well, because that just makes sense. Because cops rarely get second chances if they're wrong about the gun.
To refresh or familiarize you with DA Rollins, the pro-criminal crime fighter, she campaigned to be the county's top criminal prosecutor on what crimes she would not prosecute in Suffolk County (Winthrop, Chelsea, Revere, and Boston). Sadly, with socialist muckraker billionaire Soros bankrolling her, she won the election. Even sadder, she's keeping her campaign promises. In fact, she's not even charging criminals for violent offenses like resisting arrest. If that's not anti-police nothing is.
Asked about whether the officers' actions were appropriate, DA Rollins said, "That's ultimately what we will be determining, and we will not rush to judgment there." So, when you have a DA with an established anti-cop reputation, you can imagine how much stress those officers will have to go through as DA Rollins dissects the incident to find something the officers did wrong.
Root allegedly pulled his fake gun on security and police officer three different times during his mini-crime spree (see the video at Masslive.com). How much investigation do you need to see the obvious?
I'm not saying they shouldn't review the actions. Cops evaluate and debrief after these kinds of incidents all the time. But in the meantime, shouldn't the DA be praising the officers' brave actions rather than holding them in suspense? Want to bet even if she can't find anything wrong, no praise will accompany the findings? I hope I'm wrong.
If reasons to doubt the officers' actions arise later with new information, like they'd failed to use their trusty Is-It-A-Real-or-Fake-Gun App, then do what's necessary. But, until then, how about the district attorney's office show a little support for the officers who'd risked their safety that day for their community. After all, the only person who knew the gun was fake was the bad guy.