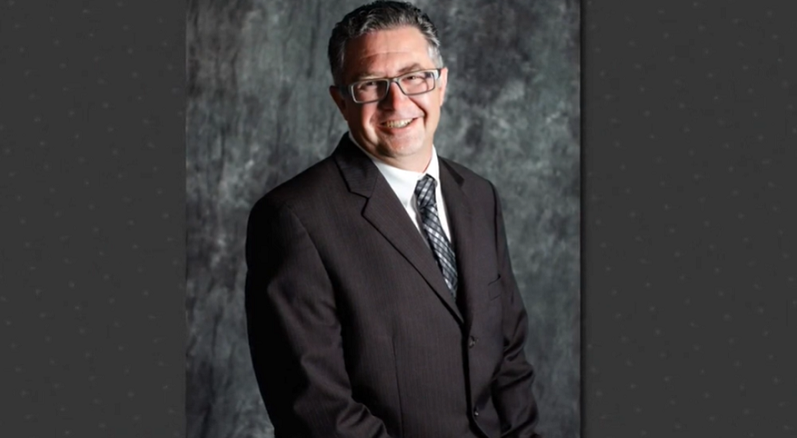 Most District Attorneys and Prosecutors are dedicated, overworked, and decent public servants. I would not want to paint the profession with the same broad brush that anti-law enforcement forces do with police officers. Inept or corrupt DAs are accountable at the ballot box, but for some, the election cycle doesn't come fast enough to get them out of office.
The San Luis Valley (SLV) region of Colorado is a collection of sparsely populated counties that are plagued by plenty of criminal activity. Their District Attorney is Alonzo Payne, who is listed on Bernie Sanders' website (first clue) as: "a criminal justice reformer, advocating for measures to reduce incarceration and stop the criminalization of poverty in Southern Colorado. He has advocated for economic justice measures, including raising the minimum wage and Medicare for All, and is committed to representing the proud people of San Luis Valley. Payne's effort to keep criminals out of trouble has left a bitter taste in the mouths of voters who are launching a recall effort ahead of the next election.
The unique aspect of this recall effort is that it does not come from just a handful of disenchanted citizens. In an unusual step, the city council of the SLV largest town, Alamosa (population 9500), has joined the public cry to get Payne out of office. Payne's campaign website proclaims "I will move forward with real criminal justice reform and improve the lives of all residents of the San Luis Valley" So far, the main beneficiaries of his tenure are criminals.
At the council meeting featuring presentations by City Manager Heather Brooks and Alamosa Chief of Police Ken Anderson, Brooks stated that "we have information coming to us almost daily" about failures of the DAs office. Conversations to resolve and understand Payne's conduct have been attempted but, according to Brooks, "We've made every effort to meet with the District Attorney to share these concerns but those efforts have been fruitless". Other county officials in the judicial district within the jurisdiction of Payne's office attended, including Saguache County Sheriff Dan Warwick and Costilla County Sheriff Danny Sanchez.
Many citizens lined up to speak on the matter. Anderson spoke in frustration, according to the local newspaper's record of the hearing, "Over the past nine months, the Alamosa Police Department (APD) has conducted more than 40 drug operations. In one operation, APD confiscated half a pound of heroine, thousands of dollars in cash and weapons capable of penetrating a bulletproof vest or the side of a vehicle. Even with strong evidence, none of the 40 cases have gone to trial. Instead, they have been pled down to less serious charges with minimal jail time. In some cases, charges have been dismissed". Some prosecution was submitted to federal courts where tough sentences were handed down, so the investigations produced actionable evidence.
The notably stoic Anderson fought tears as he recounted the case of a 13 year old boy who was beaten by five other students. The boy committed suicide as the case languished on Payne's desk. "Our officers have literally had arrestees laugh as they're handcuffed, and I've had to watch this as the chief. Officers' lives are at risk every time they get up and put on a uniform. Our neighborhoods and residents are at risk when criminals are allowed to avoid jail time and walk around our community. I'm the one they call when they're scared and I'm running out of things to say.
The city council is not the only entity disgusted with Payne's performance. Even the Democrat Attorney General Phil Weiser is investigating Payne for violating the Victim's Rights Act after a state investigation found numerous instances of mistreatment of crime victims. One county judge cited Payne for contempt in lying about the willingness of a domestic violence victim to testify.
The list of inaction on cases and "sweetheart" plea deals continues. Alamosa Mayor Ty Coleman stated "Reduced charges. Complaints from victims. Criminals laugh while being arrested. They laugh! This must stop. It has to." DA Payne responded in writing to the issues presented saying "I appreciate the inquiry but will not comment on a political issue with other public entities."
One of those political issues is a set of charges alleging that an attorney and former employee with embezzlement, a charge that has all the appearances of retribution rather than a valid pursuit of justice.
The SLV community is a great example of citizens rising up against prosecutors using their discretion to pursue an agenda contrary to the safety of the community.