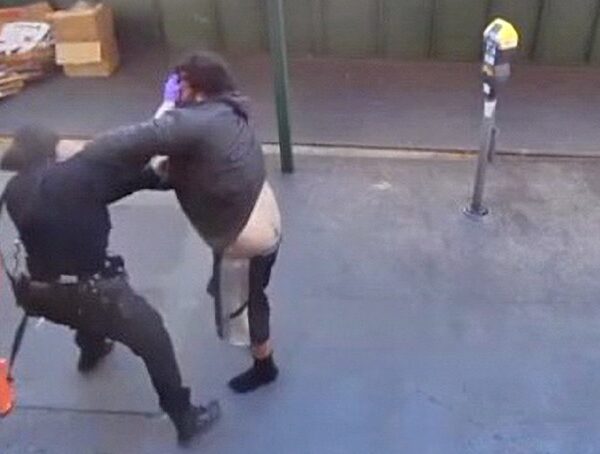 Anti-police fervor continues to show up in attacks on police officers. The strident voices of ani-police activists whose false narratives and accusations perpetuated in the media cannot escape blame for literally fanning the flames of hostility.
In Greensboro, North Carolina, a man entered the property just outside of the police headquarters building, set a marked police car on fire, and attacked a police officer. The assailant, identified as 41-year-old Christopher Moore, struck the officer multiple times, put his arms around the officer's neck, and attempted to take the officer's firearm. Nearby officers were able to intervene and shot Moore who died at the scene.
In Plano Texas, Imran Rasheed attacked the police station after killer a Lyft driver, Isabella Lewis, in Garland, Texas, stole Lewis' car and drove it to Plano. Rasheed entered the police department firing shots at two civilians before being felled by 2 officers inside the station who ran into the room after hearing shots. A note in the stolen car Rasheed had driven claimed inspiration from terrorist groups.
In July a Louisville, Colorado police vehicle was set on fire. The loss of the $70,000.00 vehicle was the result of a targeted attack. The case is still under investigation with two arrests made in the case.
Seattle Police were stunned (but probably not surprised) when a police car was set on fire while two SPD officers were still inside the vehicle. A San Francisco patrol car was in flames in August in the famed Tenderloin District of the city, leading to the evacuation of nearby buildings. A Broward County Sheriff's cruiser was set on fire by a woman while a deputy was in the vehicle stopped at a traffic light.
Aside from the obvious tragedy of the attempted murders of the officers who are victims of these vicious attacks is the sad reality that the necessary protections of officers and police stations will further distance the thin blue line from its citizens.
The word "ambush" comes from the musket era when an unexpected volley of gunfire came from hidden places like a stand of trees. The attack was called an "ambuscade" from the archaic German word for forest. Ambush attacks have been a leading mode of the murder of police officers over the past several years.
Strategies to offset the dangers from ambush and unexpected, unprovoked attacks are often at odds with staying in positive contact with the citizenry. Places where police officers take breaks, for example, are often informal opportunities for citizens to interact with police officers. But being predictable and informal provides planning opportunities for attackers, such as the 2009 slaughter of four Lakewood, Washington officers at a coffee shop by a man previously granted early release in Arkansas from multiple felony convictions nine years earlier.
The collegial opportunities for officers and citizens have become stifled as officers exercise more caution and less exposure to these kinds of attacks. Another recommendation from officer safety experts is to keep patrol car windows rolled all the way up to keep incendiary devices from being tossed into the car. This is at odds with most officers' preference to keep the windows down in order to better listen for sounds of trouble and pleas for help as they patrol.
Citizens have complained when they find that an officer had his sidearm unholstered and held as their patrol car was approached by a citizen wanting to talk with them while parked. Officers don't have time to wait for a surprise attack to draw their weapon from an awkward seated position, especially while still wearing their seat belt. Officers may order a citizen approaching their patrol car to stop or step back for their safety, creating resentment by an honest citizen just wanting to ask a question, but the risk of ambush makes the officer's demand reasonable even though likely perceived by the citizen as rude or unnecessary.
When it comes to police station security the public, once again, suffers because of the barriers that police leaders may decide to install. Some stations are very customer-friendly as a citizen has immediate contact with a police officer or representative of the department, like to old-style desk at a New York City police precinct building. Other police facilities require remote access even to get in to talk with someone behind bulletproof glass through a speaker system. The former is best for community relations, the latter a necessary precaution to avoid attacks on police personnel and potential breaching of the facility.
Hopefully, the public understands the need for this distancing and are still able to have fruitful conversations in parking lots, restaurants, and police station lobbies while understanding the obstacles to those simple and meaningful conversations.