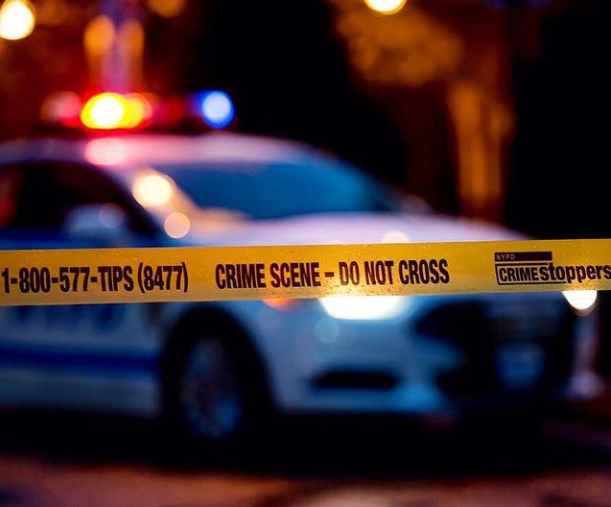 "Let's go to the tape" is a famous line coined by legendary sports broadcaster Howard Cosell.
In policing, it has a different tone and meaning. "No one through this tape who doesn't have an official investigative role" is a line used by police supervisors and/or lead detectives working on horrific events created by destructive malcontents.
For law enforcement, the tape to which we refer is the yellow crime scene tape strung around investigative hotspots often the focal point of depravity deposited by evildoers with zero regards for human existence.
In Hollywood movies, we usually see news reporters snooping around and trying to isolate a cop, hurling questions, hoping for a soundbite to sensationalize stories and magnetize their viewing audience tuned in for the evening news.
As a rookie policeman having been assigned the gatekeeper role at major crime scenes, my responsibility was physically recording the official flow at taped-off crime scenes, the gig was typically given to the "new guy" whose duty it is to record all comings and goings of authorized personnel, namely sworn police officials, forensics scientists, county coroners, and sometimes prosecutors.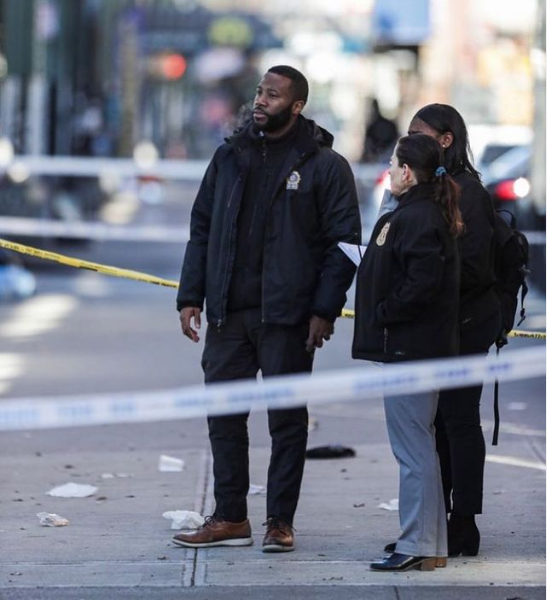 (Photo courtesy of the Detectives' Endowment Association.)
Names/badge numbers and times entered/exited the crime scene were penned in a police notepad. When criminal defense attorneys decide to pull on threads and seek to prey on "technicalities" to soften the criminal justice blow of their defendant client, the police recorder's notebook will be the subject of presentation for the judge and jury. Details, details, details…
In that context, it is rather universal that only bona fide law enforcement officials enter/exit the sphere of the criminal event. Other pertinent officials with crime scene allowances are medical examiners' body-removal staff (but that is ordinarily well after everything is documented, photographed, videotaped, and all evidence is collected/removed for impound).
What I didn't cover in my previous article —' Pastors on Patrol' Tending to First Responders— is the nature of police chaplains consoling cops and citizens at crime scenes. There were instances where I observed people of the cloth from area churches standing outside the crime scene tape and being there—the "ministry of presence" is often mentioned by chaplains with experience in police culture and the psychology born of ghastly scenes.
Generally, police chaplains who happened to be sworn cops remained outside the cordoned-off area, usually chatting it up with police personnel (gauging the impacts of what they saw inside the dwelling) and/or providing counsel and consolation to victims/witnesses outside the yellow tape.
The psychology of it all is what conjured the idea for this written material.
Beyond rookie-hood, one of my career experiences (warning: graphic description ahead) and concentrated operations within the crime scene tape entailed a suicidal scene in which an adult male used a rifle to take his life, successfully.
In his townhome's backyard, he sat on a kitchen chair, placed the rifle's stock against the patio slab, and leaned forward; his hand reached down and engaged the trigger. We found him stooped forward, the rifle acting like a crutch.
The scene was exposed to a courtyard, the other side of which were rear yards of other townhomes. A rear neighbor observed the horrific situation and dialed 9-1-1.
As an FTO (field training officer) at that time, I had a rookie officer under my wing. I noticed his face flushed. His hands were distractedly flipping through his notebook (primary report-writing officer whose fundamental findings would be developed by detectives). He swallowed a lot. Kept asking me the same questions, to be sure of himself and what he was overseeing. The magnitude and surreal nature were a given; my role was direction and guidance, and that is what he received throughout.
This particular rookie's dad was a police captain in another agency located a county north of ours, so I assumed he was relatively privy to morose encounters explained, perhaps in mere snippets. Then I checked myself, playing back how I never shared much of my police career with my children.
On this suicide scene, I recall staring at the overall scenario, gleaning details, checking prior police responses to this particular address, wondering what compelled such a degree of finality in one's home…thinking back to my days in the police academy…
"Homicide Investigations" class encompassed macabre incidents, accompanied by crime scene photographs in a textbook, with descriptions of hard-to-imagine realms of human depravity. That was all on paper, colorized with anecdotal accounts from a retired homicide detective.
This scene was the real thing, and we were all professionals there to conduct a thorough investigation, together, despite the mental weight of the morose event.
Then raucous wails, screams, and crying…
The decedent's wife and daughter arrived home and were told they couldn't enter the premises. Once identified, a detective started to counsel them carefully. All on-scene police officers could tell when the one detective likely revealed exactly what was found in the yard.
That blood-curdling scream, shrilling down before piping up again, still rings like tinnitus. The imagery matched the decibel.
Turns out, the family was experiencing problems of varying forms. Alcohol was involved across the board. Prior police responses at that address stemmed from domestic violence. Although I had never responded to that townhome as a cop, others had and shared the background.
The police emergency operations center CAD system contained "Caution Notes" emphasizing "residents not police-friendly."
Cops working a beat are generally privy to residents and their gradual situational declines; the same goes for merchants in their jurisdiction. Despite mitigations recognized and provided by law enforcement, the steady build-up sometimes peaks when no cop is present.
Crime scene tape banding it all signifies the psychology of citizens, and the personal burdens they haul.
In an eerie way directly attributable to the public safety profession, cops carry remnants of various horrendous scenes, during which they were charged with galvanizing investigative prowess while staving off emotional realities—keeping it all together.
(Photo courtesy of the Boston Police Detectives Union.)
So many inexplicable matters are contained within the crime scene tape. Endemically, law enforcement officers rely on each other to get through every mind-boggling event and the challenged psyches our species endures.
Within the context of psychology transpiring within the crime scene tape, narratives are written below the words Police Report but cops' facial expressions do all the communicating.
It remains irksome that we still hear episodes of cops stigmatized after candidly acknowledging all the twisted psychology of the job and courageously asking for assistance from some of the same people who doled out the spools of crime scene tape.