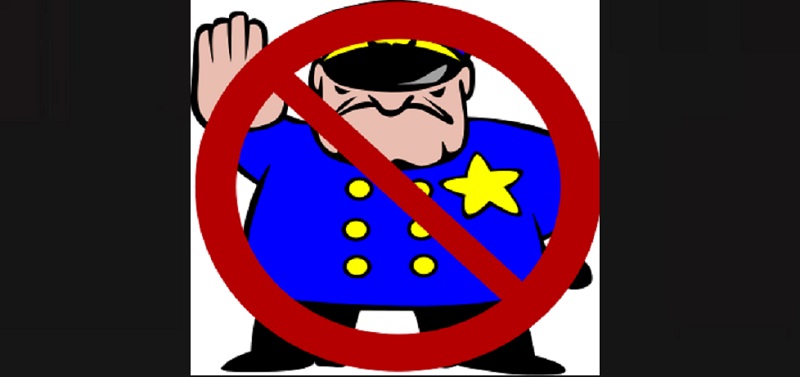 Georgia State Patrol troopers confirmed that 54-year-old Officer Jean-Harold Louis Astree of the Fairbanks, GA police department was pronounced dead at the scene after a four-vehicle crash. Astree was driving an unmarked Fairburn Police Department Dodge Charger. Among his surviving family is his daughter, Laurali, as a student at Alexander High School, and 7-year-old Jonathon who attended his first day at Mason Creek Elementary just days after his father's death.
When seven colleagues of Sgt. Astree arrived to escort Laurali, in the company of Astree's widow, the school's principal rushed out in distress and lectured the officers saying that their presence was panicking the parents and students. Laurali became so upset at the treatment of the officers – and the fact that the principal did not speak to her or her mother – that she had to leave school to be picked up by a relative. The principal was still griping about the officers' presence at that time and is quoted as saying "I didn't see why this was necessary", apparently referring to the escort. Whether the constant anti-police rhetoric of the NEA teacher's union played into his sentiments is not known.
Kelli Lowe of the National Police Wives Association issued a call to her group's membership to ask the school board for an apology from the principal. Lowe has visited with the Astree family and some of the officers involved in the escorts. She explained that, while she can understand that the presence of several police officers can be alarming under some circumstances, the officers were clearly not postured or moving around in a way to indicate that there was any trouble or emergency at the school.
Lowe also verified that Fairbanks Police had attempted on three occasions to contact the school and give them advance notice of the officers' plans but got no response from the school. Lowe talked about officers being required to understand various cultures and wondered why others fail to attempt to understand the culture of law enforcement families. One of the traditions often carried out by surviving officers of a line of duty death is to escort the deceased officer's children to events normally attended by the parent. Officers escort children of the fallen to their first day of school, to prom, to graduation, and to other significant events where the absence of the parent creates a need for comfort and support.
Another recent news report cites a decision by Cold Truth Soft Serve ice cream shop in Midtown Detroit to refuse service to police officers wearing body armor. Owner Timothy Mahoney, a veteran and longtime citizen of Detroit, explained that first responders wearing normal body armor were welcome, just not the heavy tactical vests worn by special units. He claims to understand the "us v. them" mentality, but doesn't explain how wearing protective gear as part of the job fosters such a division.
To counter Mahoney's comments, a former police officer with funding from Michigan Insurance and Financial services handed out free cones from an ice cream truck parked near Cold Truth for several hours. Social media comments seem to be in overwhelming condemnation of the store's refusal policy. The day was punctuated with an unrelated murder of Detroit police officer Loren Michael Courts.
Reports of coffee shops and restaurants refusing to serve officers in uniform are not rare, although it must be said that most businesses appreciate having visits from police officers because they recognize that most citizens appreciated them and feel safer in their presence. A San Antonio steakhouse made a swift apology for refusing to seat a police officer because the officer was carrying a gun. A Tempe, Arizona Starbucks refused service to police officers, resulting in peace talks with the management of both entities.
Sheriff Chad Bianco of the Riverside, CA Sheriff's office said on Twitter that "the anti-police culture repeatedly displayed by Starbucks employees must end" after two deputies were refused service there. Two employees of a Cook Out restaurant in North Carolina were fired after refusing service to two Roxboro Police officers. A sign at Molly Moon's Homemade Ice Cream on Capitol Hill in Seattle states that the shop is a gun-free zone. It says specifically to police, "Please do not come inside if you are wearing a firearm." Owner Molly Moon Neitzel put the sign up after protestors took over the East Precinct. We know how well that worked out.
While survey after survey cites the rebuilding of appreciation for police after the disastrous results of defunding and anti-police foolishness, a few misguided employees or business owners are still trying to make a point. Some claim it is to open a dialog – one they would not open by refusing racial minority customers to open talks on racism or by refusing to serve Presbyterians to foster theological debate.
One thing we do know about places that refuse basic decency to police officers, they may not be able to get ice cream, but they'll be there when the owners call 911.