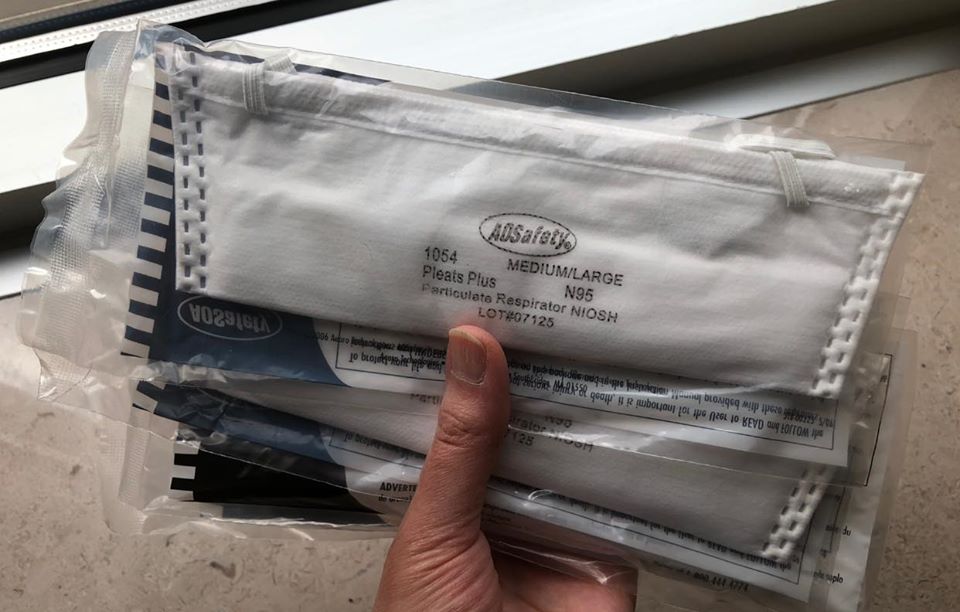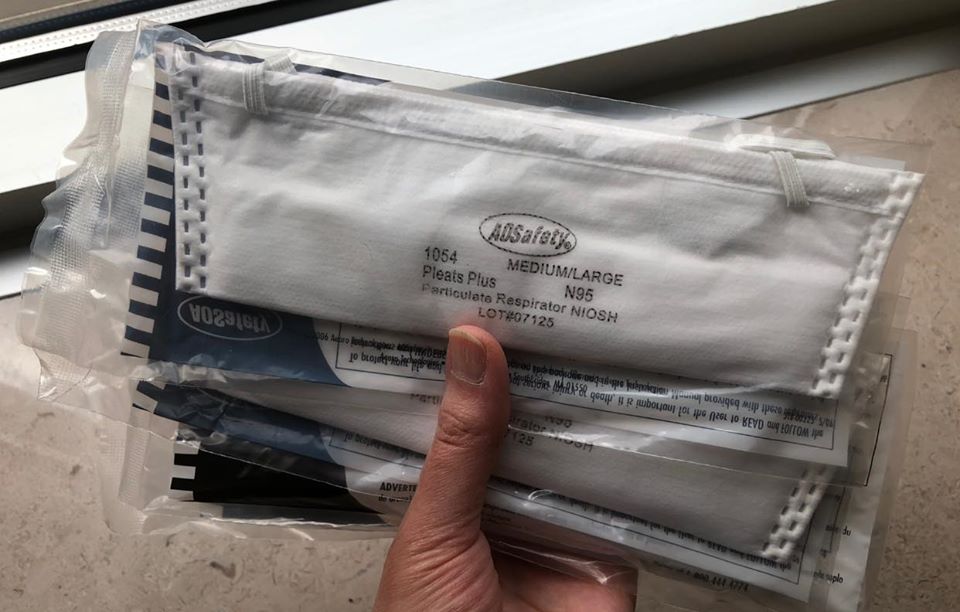 Indeed, our nation is in short supply of basic personal protective equipment (PPEs) for healthcare personnel as well as our first responders working the frontlines to aid a populace besieged by this coronavirus pandemic. COVID-19 is a silent, cloaked killer. Likely you have read or heard about the contention brewing over a shortage of face masks and related protective items needed to thwart the spread of coronavirus. Seems we found ourselves in a deficit of sorts.
Enter Minnesota State Patrol Trooper Brian Schwartz and Boston-based cardiologist Dr. Sarosh Ashraf Janjua, both of whom met on Interstate 35 near North Branch, Minnesota.
Trooper Schwartz reportedly clocked Dr. Janjua traveling at 85 mph in a posted 70 mph zone. He conducted a traffic stop. Although neither one knew the other, they both shared an oath-sworn responsibility: Saving lives.
While Dr. Janjua was pressing the pedal in her well-intentioned objective to see patients and salvage lives, Trooper Schwartz did his duty and slowed her down on the pathway where others may have been. Quarantining and social-distancing aside, although motorists are told to stay home, we praise and eagerly await safe arrivals of truckers transporting food and goods to cities across the nation.
Bad things can happen to good people, and motoring always has its inherent perils. Any law enforcement officer can tell you about the many single-car accidents which occur even when roadways are clear—like the virtual ghost town we currently see stemming from this pandemic. For those who may wonder why a police officer would take time to stop a car when we have so much to worry about nowadays, it has everything to do with public safety, and saving lives is a constant for cops.
So it goes, a cop activates his overhead emergency lights to slow the roll and ascertain the driver's reason for speeding. In this case, he meets a physician whose heart is in the right place, albeit exceeding the safe pace.
He hears about a cardiologist who is destined for duty at the hospital, some 1400 miles from home. Why the vast distance? Dr. Janjua serves as a substitute physician at Essentia Health in Duluth, quite a ways from her Boston home. Why use a vehicle as a mode of transportation when a plane is much quicker? Dr. Janjua answered that query: "I can't justify flying back and forth with this rather unusually contagious virus." No argument here.
So once the stop is made, the state trooper admonishes her for driving over the speed limit; she listens. He walks back to his patrol car; a typical sign of ticket-writing tasks. She waits.
He returns to her driver's window where she anticipates a speeding ticket. But that didn't happen; the trooper had another discretionary decision already solidified. He returns her Massachusetts driver's license and a bundle of hard-to-find N95 face masks, each individually sealed and so direly needed by first responders (just like himself). That's the selfless highlight which grabbed my attention when I learned of this roadside exchange.
I corresponded with Dr. Janjua, and here with permission are her own words to paint the picture: "…he asked me what I was doing all the way out in Minnesota, so I told him I travel here every month for my work as a locums cardiologist.
"He went back to his patrol car to look up my license, and when he returned, quite firmly told me it was very irresponsible of me to be speeding, especially since I would not only take up resources if I got into an accident, but would also not be in a position to help patients." That is the calculus of a cop who knows full well the carnage stemming from accidental means.
Dr. Janjua continued: "Feeling thoroughly chastised, I waited for him to write me a ticket. Instead, he told me he was going to let me off with a warning.
"As I sputtered to apologize and say thank you, he reached in to hand me what I assumed was my license back. It wasn't until my hand had closed around what he was giving me that its unexpected bulkiness drew my eyes to it.
"Five N95 masks, from the supply the state [Patrol ]had given him for his protection.
"I burst into tears. And though it may just have been the cold wind, I think he teared up a little as well, before wishing me well and walking away.
"Like all healthcare workers and emergency responders around the world, I have felt afraid of not having adequate protective equipment, and in my darkest moments, have worried about what would happen if I fell sick far from home.
"This complete stranger, who owed me nothing and is more on the front lines than I am, shared his precious masks with me, without my even asking."
According to the Star Tribune, "Trooper [Brian] Schwartz said he noticed what appeared to be…used N95 masks in [her] purse that he assumed she was reusing," the patrol's chief spokesman, Lt. Gordon Shank, said Sunday. "Trooper Schwartz said he heard there was a shortage of personal protective equipment and thought [the doctor] could use the extra masks.
"Shank said Schwartz and his fellow troopers 'are working hard during the pandemic and are thinking about all the first responders who are caring for Minnesotans during this critical time."
With a seemingly uncanny derivation of oath-driven duty (The Thin Blue Line) , Dr. Janjua coined a poignant phrase to contextualize the reality of human existence and serving others to the best of one's ability: "The veil of civilization may be thin, but not all that lies behind it is savage.
"We are going to be ok," Dr. Janjua introspected in conclusion.
There you have it. A day in the life of two frontline heroes having a chance meeting, a spontaneous assurance that both are equipped to fulfill the massive mission ahead, especially getting there safely. I am reminded of every police academy's repetitive credo for good reason: You can't help anyone if you don't get there: Arrive alive. I'm guilty of pushing the limits on that mantra, based on good intentions. Yet there are no excuses; we must practice what we preach so that we can safely fulfill our duty.
With more people like Dr. Janjua and Trooper Schwartz on the frontlines, we are going to be more than okay. We have a gargantuan killer to fight off, and we have the finest folks out in the field valiantly waging the war on behalf of countless others who are counting on frontline professionals to prevail.
This is merely one example of what transpires in America on the daily. At the moment, much more emphasis is upon our beloved country's brave first responders —doctors, cops, nurses, firefighters, paramedics, direct support professionals caring for elderly and disabled populations— backing each other up, while we don masks against the demonstrated pervasion of COVID-19.
A state cop's duty and discretion were satisfied. Doctor Janjua aided more patients, safely equipped with new medical masks.
How's that for submitting to the police credo of self-sacrifice, the potential laying down of a law officer's life to save another? We are seeing unprecedented times…but we are seeing the usual when it comes to cops giving all they've got.
Hats off to these two heroes: Dr. Sarosh Ashraf Janjua and Minnesota State Trooper Brian Schwartz!