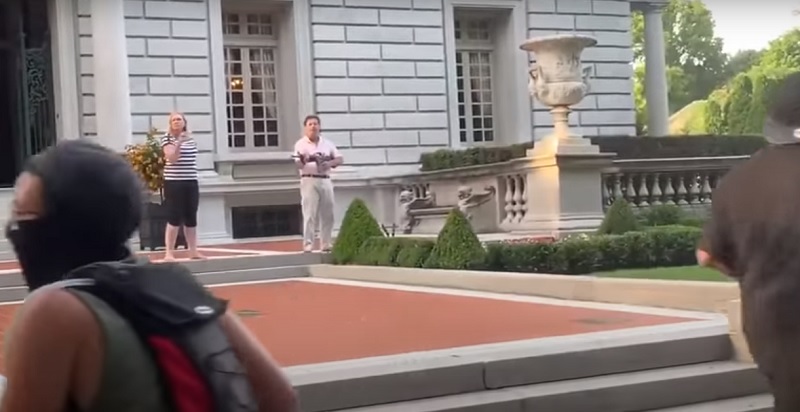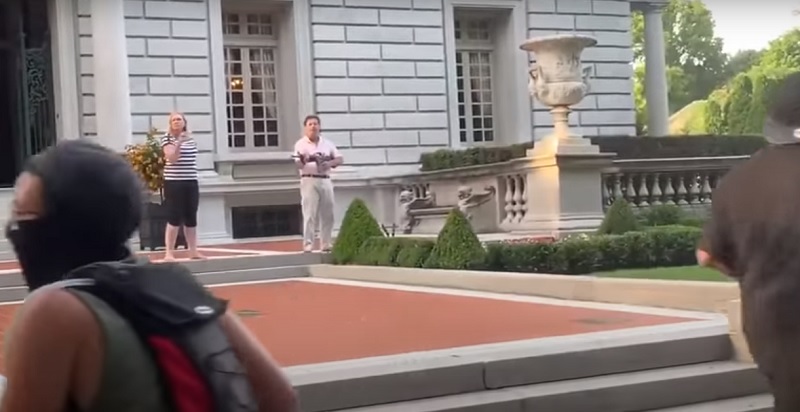 By Steve Pomper  
We all know that in many of America's major cities radicals have transported law enforcement to Bizarro World—that fictional DC Comics alternate universe where everything is backward. Sadly, the cops aren't working in a fictional world. It's all too real. Still, our world is operating backwards.
District attorneys now prosecute cops for doing their jobs, and prosecutors who refuse to do their jobs correctly, indict law-abiding citizens who've committed no crime. In St. Louis, currently, we have the case of one prosecutor who not only didn't do her job correctly, charging innocent people with a bogus crime, but also may have done it illegally.
This alleged case of evidence tampering in such a high-profile case by St. Louis Circuit Attorney Kim Gardner is so bold, it defies understanding. Or does it? CA Gardner is one of the infamous "Soros-funded" prosecutors, proliferating in our nation in recent years. Something U.S. Attorney General Bill Barr has been warning about. They come into office's as a city or county's highest criminal prosecutors, not promising to prosecute crime but promising not to.
Worse, according to CNN, earlier this year, CA Gardner filed a civil rights lawsuit against the St. Louis Police Officers' Association, accusing them of—what else—racism. In her suit, she "accuses the city, the city's police union and others of a coordinated and racist conspiracy aimed at forcing her out of office." She actually claimed the cop union's "actions violate the Ku Klux Klan Act…" of 1871.
A story at Law Enforcement Today (LET) reports, CA Gardner allegedly tampered with evidence in the McCloskey case. You'll recall the couple, Mark and Patricia McCloskey, who armed themselves to defend their home against hundreds of violent BLM agitators who'd allegedly destroyed a gate marked "No Trespassing" and "Private Street." Then the violent thugs entered and reportedly threatened to kill the McCloskeys, burn down their house, and kill their dog.
Mark retrieved his AR-15 rifle and Patricia her semi-auto handgun. They stood in front of their home (barefoot), defending it and themselves from harm. Rather than charge those committing property damage, trespassing, and threats to commit animal cruelty, arson, and murder, CA Gardner instead confiscated the McCloskey's weapons (leaving them defenseless against any future mob aggression). Then she charged them with firearms violations.
But charging apparently wasn't good enough for CA Gardner. She reportedly went much further. LET is reporting that St. Louis' top prosecutor learned from crime lab staff the gun Patricia displayed during the incident was inoperable. Apparently, the McCloskeys, both lawyers, had disabled the gun, so the judge would allow into court to be used as a prop for a case.
"In charging documents against Patricia McCloskey, Assistant Circuit Attorney Chris Hinckley stated that the gun she waved at protesters was 'readily capable of lethal use.'" If the evidence tampering reports are accurate, that is obviously a lie.
HotAir.com reported, during an appearance on Fox News' Tucker Carlson Tonight, when asked about his seized guns, Mark mentioned the state's legal requirement that the gun must be "capable of lethal use." He didn't go into detail, but told Carlson, "there will be some revelations that come out about that." And here we are.
The McCloskey's attorney said, "It's disheartening to learn that a law enforcement agency altered evidence in order to prosecute an innocent member of the community."
Now, in CA Gardner's defense, if you have no actual crime to prosecute, wouldn't you have to tamper with evidence? I mean… come on. Let's be reasonable. Sometimes it's hard being a radical ideologue.
I don't know why this should surprise anyone. That someone so bent on tearing down the legal system, when elected as a prosecutor, would push the ethics and morality envelope. To go from using the office to advance an extreme ideology to allegedly engaging in criminal activity to advance a cause. Seems plausible to me.
It makes me wonder about other Soros puppets scattered across the United States. Chesa Boudin in San Francisco, Racheal Rollins in Boston, and Philadelphia's Larry Krasner; Chicago's Kim Foxx, and Parisi Dehghani-Tafti and Steve Descano in Arlington and Fairfax County, Virginia. These and other radicals are tearing down America's criminal justice system. And some other non-Soros-funded (at least not that we know of), but just as radical prosecutors are following suit. Seattle City Attorney Pete Holmes is a good example of a bad example for prosecutors.
According to CDN, "Soros has tried to buy at least 23 [offices]." Could it be that those prosecutors, elected to office, have also put their fingers on the scales of justice, not only unethically but illegally? If they were investigated, how many actions similar to CA Gardner's alleged misdeed would investigators find?
Perhaps the Department of Justice should do a little sniffing around to find out.