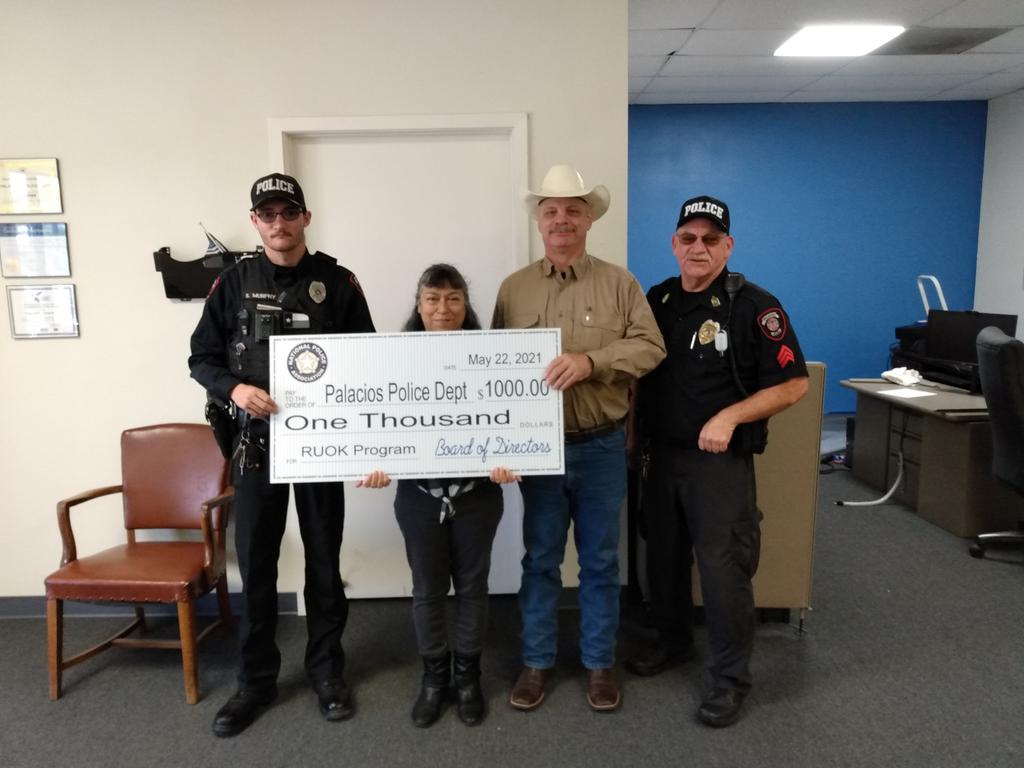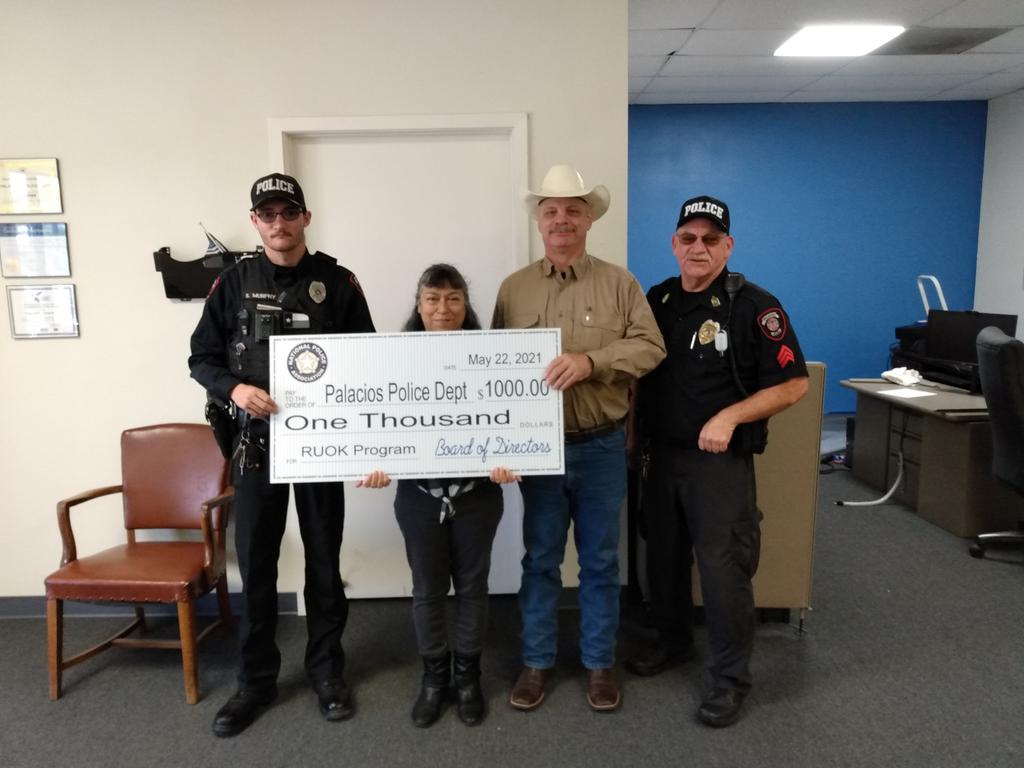 The National Police Association has awarded the Palacios, TX PD a grant of $1000.00 in support of the department's RUOK (Are You OK?) program.
The RUOK Program is a free service that establishes a prearranged time for participants to receive a regular phone call inquiring about their welfare. During the call participants are asked "Are You OK?" If they answer "yes" they may simply hang up and continue with their day. If a concern is expressed, the volunteer caller will determine the nature of the concern and if some sort of response is necessary. Unanswered calls or busy signals are called back. If there is still no response, the volunteer caller may request that an officer be dispatched to the location for a safety check.
Palacios is known as the Gulf Coast's best kept secret. Located on the scenic shores of Matagorda Bay just 90 minutes southwest of Houston, Palcios is a quiet getaway for birders, fishermen and everyone else who loves the outdoors. Home to about 400 vessels, Palacios is the third-largest shrimping port on the Texas Gulf Coast, and is also known as the Shrimp Capital of Texas.