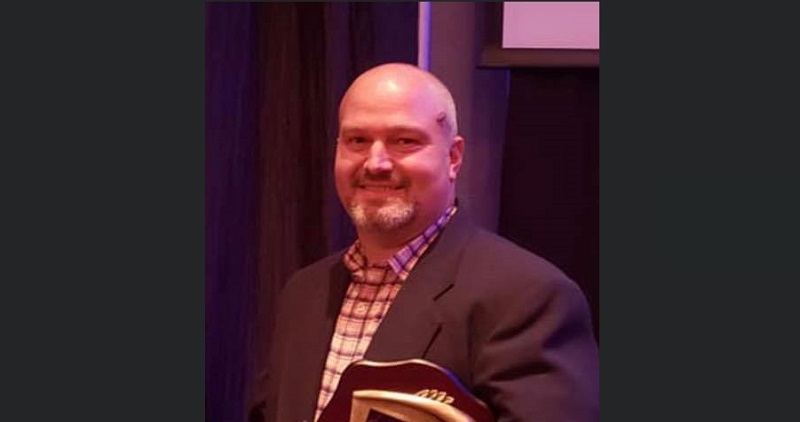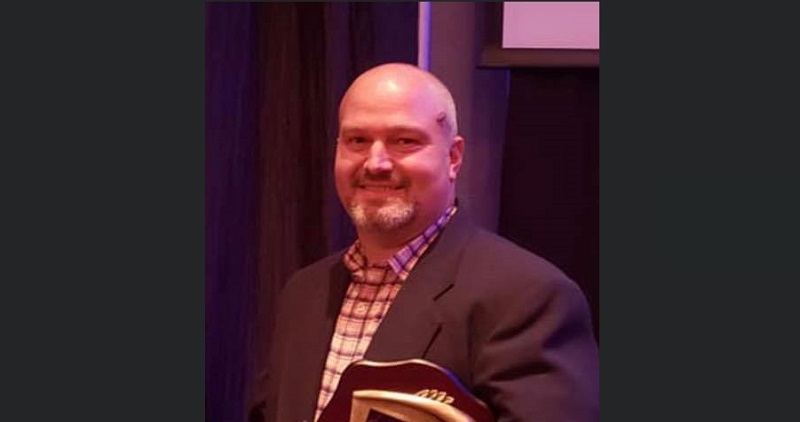 By Steve Pomper 
The NPA has been covering the perplexing case of a Blackwell (OK) Police Department Lieutenant charged with homicide for several months now. But that's still only a portion of the nearly one year District Attorney Jason Hicks has dragged Lt. John Mitchell and his family through the slime of injustice.
I thought, by now, Lt. Mitchell would have gone back to serving the citizens of his community as a cop and could finally relax with his family without the specter of prison sitting on his shoulder every moment of the day. Guess not, thanks to D.A. Hicks.
A brief recap: During the early morning hours of May 20th, 2019, Lt. Mitchell responded to a report of a woman driving her car around town firing a gun out the window. She'd already shot at her mother, police officers, vehicles, and other objects.
The suspect had ignored many demands she drop the weapon and surrender. Eventually, Lt. Mitchell, with both his AR-15 and handgun, and another officer, with his pistol, fired shots into the suspect's pickup truck until they stopped the threat (keep this phrase in mind). The suspect died from her wounds.
Immediately after the incident, independent law enforcement agencies investigated the lethal force and found the officers involved had acted properly. The local D.A. had recused himself, citing a conflict, since he'd worked with Lt. Mitchell. This turned the case over to D.A. Jason Hicks. And for some inexplicable reason, and with no additional evidence to change the earlier investigators conclusions, after seven months, Hicks charged Lt. Mitchell with Second Degree Murder.
During a February hearing this year, a judge dropped the murder charge but for some reason allowed the manslaughter case to go forward. This despite there being no evidence Lt. Mitchell committed any crime—no, really… there's zero evidence to find probable cause any officer committed a crime. After all, the officers were shooting at someone shooting at them. How much clearer could it be?
The case is in abeyance because of the Wuhan coronavirus pandemic. As if Lt. Mitchell hasn't been through enough waiting—so much for a speedy trial. Still, a recent story regarding Hicks' opposite conclusions on a very similar police lethal use-of-force case has observers even more baffled. According to the Duncan Banner, "A letter from District Attorney Jason Hicks has declared an officer-involved shooting in Stephens County dating back to late January 2020 was justified."
Rather than a report of a suspect who was shooting from her car, according to KSWO 7 News, this more recent incident began with a driver who refused to pull over for police. His vehicle reportedly had no license plates. For twenty miles, hurtling through two counties, reaching speeds of over 100 miles per hour, the suspect attempted to elude law enforcement from three agencies.
At one point, the suspect attempted to use his vehicle to strike officers trying to "box him in" with their vehicles. The officers fired on the vehicle striking a man and a woman. Reports show they were released from the hospital and are currently guests of the Stephens County jail.
It's strange reading through the reporting on D.A. Hick's responses to this incident compared with Lt. Mitchell's case. For example, Hicks documented his conclusions in a determination letter, where he wrote, "My letter is to inform you that I find no fault with the officers involved and believe they were fully justified in the actions taken in the late evening hours of Jan. 27, 2020."
Really? Or is Hicks just trying to avoid instigating another public relations quagmire? Or, as my wife commented, "Maybe he wants people to believe he's not bias by treating these cops "fair." Who knows? But it sure is baffling.
Regarding the danger to the community and law enforcement, where's the huge difference Hicks is finding in the second case? In fact, regarding the initiating offenses in each case, isn't a suspect firing a gun at people from her truck more egregious than a driver not having a license plate on his vehicle?
In the second instance, of course, the deputies and troopers did not pursue and shoot the suspects because the vehicle had no license plates. They took those actions because the suspects committed a felony by fleeing and attempting to elude the cops. And later because they attempted to run down a couple officers, all while placing the public at grave risk by driving recklessly.
In covering this case, the only clear difference, which should actually only be incidental, is the fact that of the five officers involved in these two incidents, unless there is some reporting I haven't seen, Lt. Mitchell is the only cop who deployed his rifle. All the others apparently used their handguns.
Does D.A. Hicks have a problem with rifles? Lt. Mitchell was the only officer he charged with a crime. In fact, he cleared another Blackwell P.D. officer who also fired at the same suspect. Even though the M.E. was not able to determine which officer fired the fatal bullet. Maybe Hicks has a problem with the number of shots fired. But wouldn't the charges reflect that issue specifically? How does the number of rounds fired amount to murder or even manslaughter?
And if Hicks does have a specific problem with the number of shots Lt. Mitchell fired, over 60, as being a risk to the community. Wouldn't driving on public roads for 20 miles at over 100 MPH create a similar risk to the community? Regardless, in both cases, the fault for putting the community at risk falls on the criminals, not on the cops.
Again, can anyone tell me where the difference exists in these two cases with what the cops did to protect each other and their communities? Lt. Mitchell and his family deserve to have this matter over. As it is, he has already served nearly a year of torment, yet has committed no crime.
In the second case, Hicks concluded, "The law allows officers to use this force until such time as the threat has been eliminated or the person(s) have ceased to be a threat to the officer. Here, the officers involved in this shooting fired their weapons until the threat ceased." Well, so did Lt. Mitchell. Or, perhaps, we're just seeing a modern-day legal system version of D.A. Jekyll and Mr. Hyde?