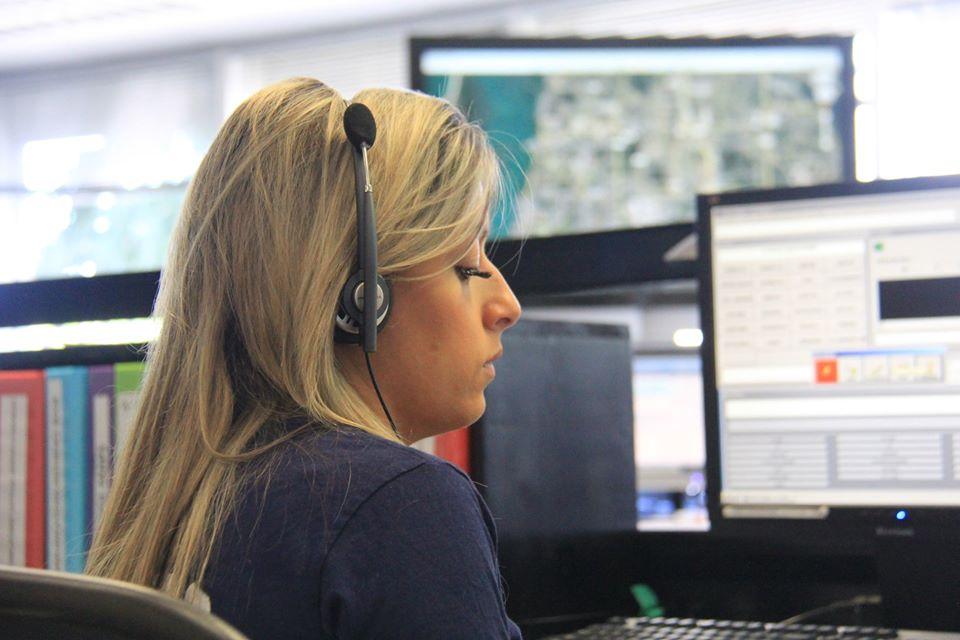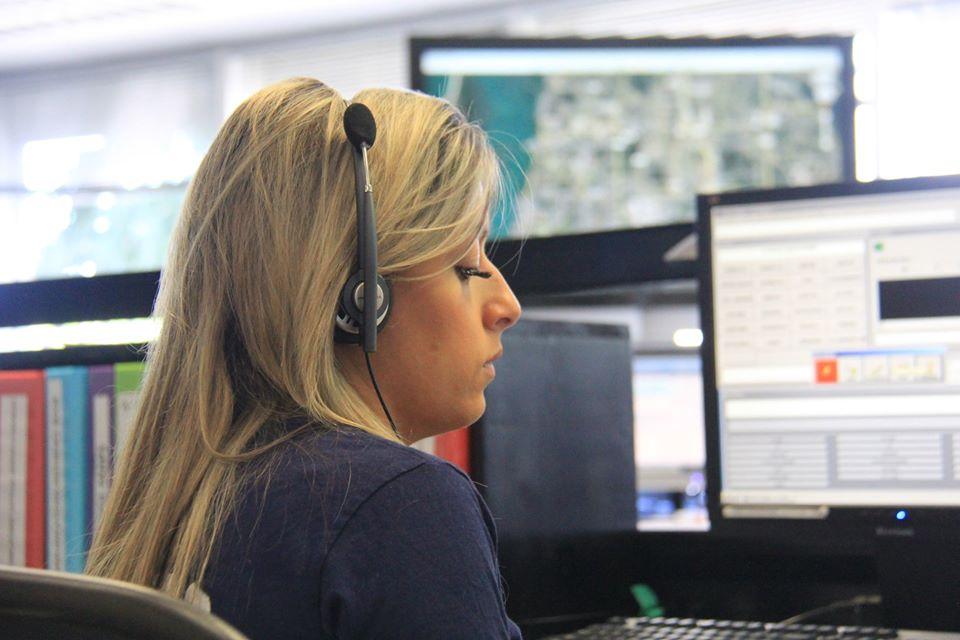 Like many other law enforcement officers, my police career started as a public safety communications officer, more commonly known as "police dispatcher." My official title was "police communications officer" —a civilian in uniform, armed with tons of phones and computers keeping track of all city cops and firefighters. I served on the midnight shift where it was comparatively manageable…unlike day shift enduring throngs of people out and about, often requiring police service.
Unlike public safety dispatchers nowadays, I've never experienced a pandemic and all the duties required from such an inexplicable ordeal. As a police dispatcher and then as a sworn cop, the closest I've come to that is the occasional hurricane for which Florida is prone. Despite my climate-mad experiences, I cannot fathom police dispatchers' duties throughout the current state we are in across America.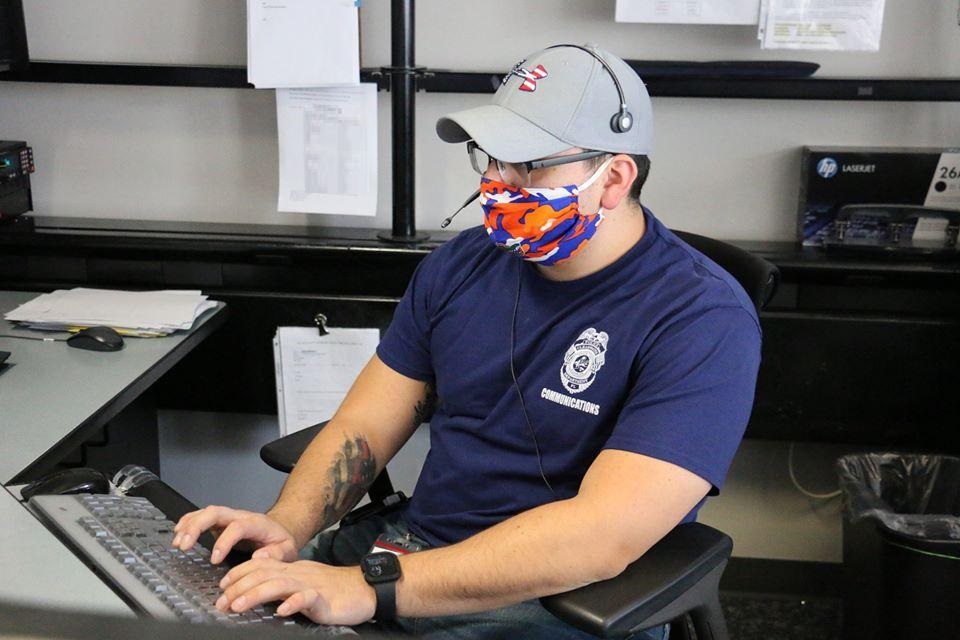 It is often said to be a relatively effective phone service answering point (PSAP) operator, one would do well with eight arms (octopus). When I served in such a capacity, I upped the ante; I always thought 100 arms like a centipede was more befitting for success as a public safety asset seated in a 9-1-1 operator chair. Ambidexterity was the daily desire.
Given today's climate entailing a pandemic and all the unique calls police dispatchers must be receiving, it seems appropriate to pay tribute—both traditional and unorthodox.
The "traditional" method ordinarily consists of cops from varying squads dropping into the emergency operations center (the hub where public safety dispatchers perform their duties) and providing foodstuffs and balloons in appreciation for keeping sworn law enforcement officers safe on the streets. After all, any dispatcher worth his/her salt in maintaining cops' safety is only as good as the information they derive by phone and convey via police radio. Never send them in "naked" (without pertinent information).
The "unorthodox" method (thanks to COVID-19) has to do with physical contact and human proximity defined as too close—otherwise known as social distancing. Especially since our nation's LEOs are most vulnerable by virtue of their very profession, any precautions regarding possible contact starts at home (police HQ). Thus, I suppose it suffices to say cops can simply blow kisses from afar (since in most cases it is deemed poor etiquette and unprofessional to convey sentiments via police frequencies) or send a text of gratitude to police dispatchers "for keeping us safe." Never was that more true than today, engendering both safe from violent criminal elements as well as cloaked viral threats.
And reports regarding COVID-19 are "lighting up the lines," often needlessly busying 9-1-1 lines for matters otherwise non-emergent…such as "coronavirus questions." Like street cops, public safety dispatchers wear many hats also. But scientist and virologist is not one of them. In fact, there are many prohibitions for police communications officers. When I served in that capacity, our dispatch staff were forbidden to "give out any legal advice." It was a matter of he said/she said whereby people would incorporate what "the police said" in their legal dealings in courts of law. Again, police dispatchers are largely non-sworn personnel, and any legal advice is provided only by certified law enforcement officers. Hence, a public safety operator would dispatch cops to "render advice" when folks wanted a police perspective (aka what statute books spell out).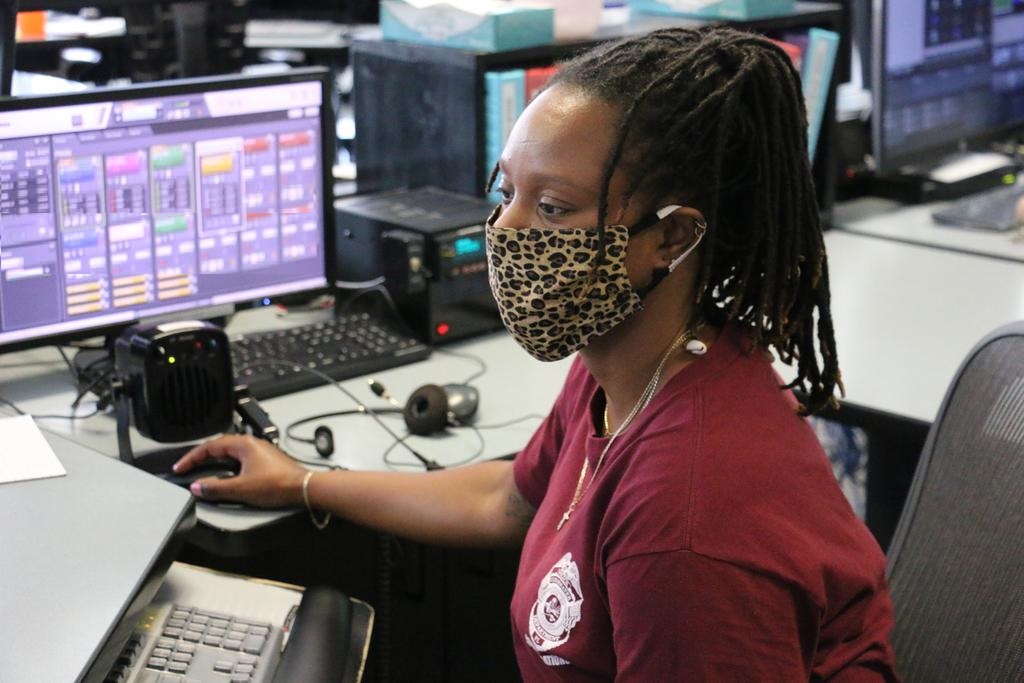 The meat and potatoes we are plating here is the National Public Safety Telecommunicators Week —running April 12 thru April 18— honoring all the unsung heroes who answer our urgent calls and effectively activate help, for everything from lost dogs to life-saving measures.
Yes, just like sworn beat cops out among the citizenry, life-saving is part of the role of public safety dispatchers also. There are many attributes and skills required to be hired and honed as a public safety operator. One is called Emergency Medical Dispatch (EMD) certification which, once trained, confers the aptitude and ability to convey life-saving instructions via phone lines while cops in cruisers or paramedics in ambulances are mobilized. Public safety dispatchers often receive calls such as a "non-breather," providing timely CPR instructions via 9-1-1 lines. measures salvaging lives of labor/delivery instructions facilitating new lives entering our world. The very essence of EMD concepts is time; the time it used to take to received the call, obtain correct information of the location where help is needed, and dispatching said help, all while other calls are also coming in…is largely diffused by handling the call and providing – instructions
There's a valid reason these folks on the other end of the 9-1-1 calls and police radios are referred to as the "life-line." They truly are the imperative conduit between those who call for help and delivering that help. While the coronavirus pandemic has definitely put a damper on things (some police agencies are celebrating this annual event while others have postponed their tributes), emergency operations centers are as busy as ever.
Tampa Police Chief Brian Duggan provided gratitude in a brief video and in a written statement: "This week we are saluting dispatchers nationwide and especially our TPD dispatchers during National Public Safety Telecommunicators Week! We could not be more thankful for them."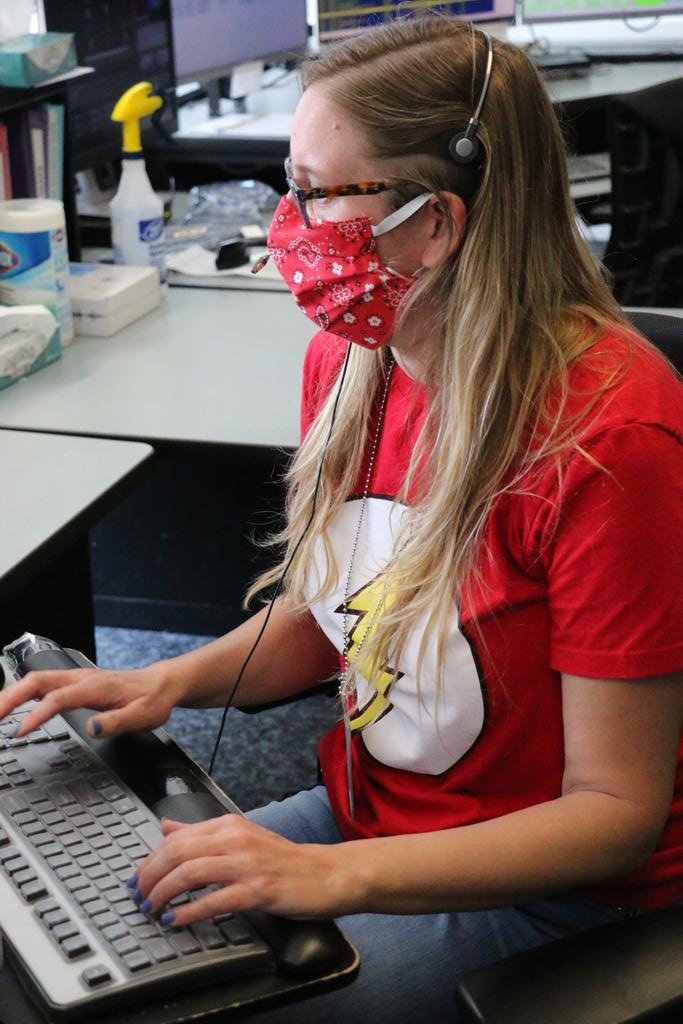 Heading the Clearwater Police Department in Florida, Chief Daniel Slaughter offered kudos to his cadre of police dispatchers: ""Our communications center workers are the vital link between our residents and our police officers. They are the calm, cool, collected voice on the other end of the phone or the other end of the radio, even when things get challenging.
"Their dedication and value has never been more apparent than during the recent weeks of COVID-19. When so many people are working from home, they report for work each and every day. They can't work from home. They have to be there for Clearwater residents, night and day, 24 hours a day, seven days a week. They are the true unsung heroes of our police department."
Before my police retirement, I always went "home" to the emergency operations center during National Public Safety Telecommunicators Week, since it was wear I cut my teeth as a public safety element before attending the police academy and swearing in…working the calls from the other side of the radio: The street beat.
Many street cops start out in the public safety communications centers across the country. Police dispatchers are there whenever you need them; like a hospital, they are always open for business, sending out first responders such as police officers, firefighters and paramedics. Currently, public safety dispatchers are being more commonly considered for their rightful place under the "first responder" umbrella. These public safety professionals go through the same tragedies investigated by LEOs and handled by paramedics, often resulting in PTSD and similar burdens from what they hear through 9-1-1 phone lines and police, fire, and EMS radio frequencies.
To those behind the scenes activating aid and helping save folks on the frontlines: Salute! Especially during the COVID crisis, these faceless folks epitomize "essential workers."