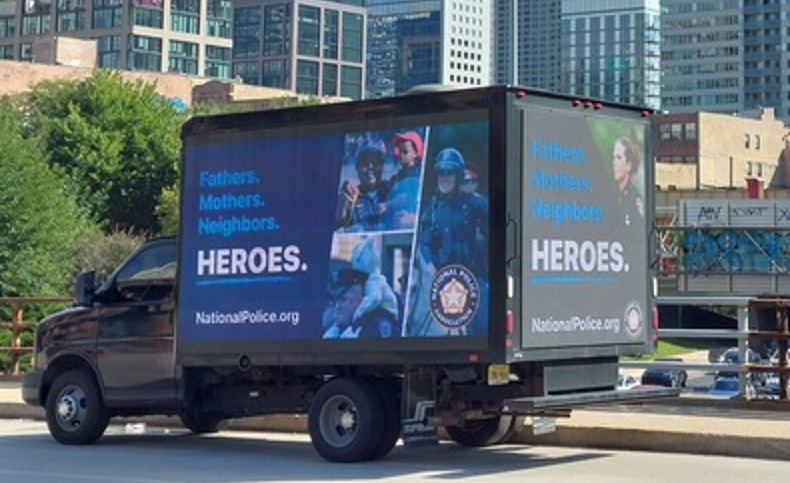 Indianapolis, September 28, 2023 – The National Police Association (NPA) announced their Mobile Billboard has taken the Police are Heroes message to Chicago. The Chicago Police Department remains understaffed, burdened by resulting mandatory overtime, prevented from protecting the public by anti-policing policies such as their foot and vehicle pursuit prohibitions, and remain unsupported by politicians who create policies that put offenders on the streets asap to re-offend at will. The NPA is taking this message to Chicago residents because only they can help their police help them by placing responsible leaders in public office.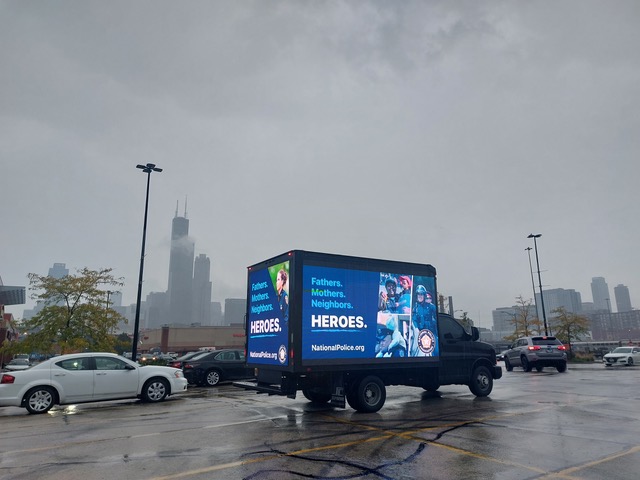 About The National Police Association
The National Police Association (NPA) is a 501(c)3 Educational/Advocacy non-profit organization. For additional information visit www.nationalpolice.org.