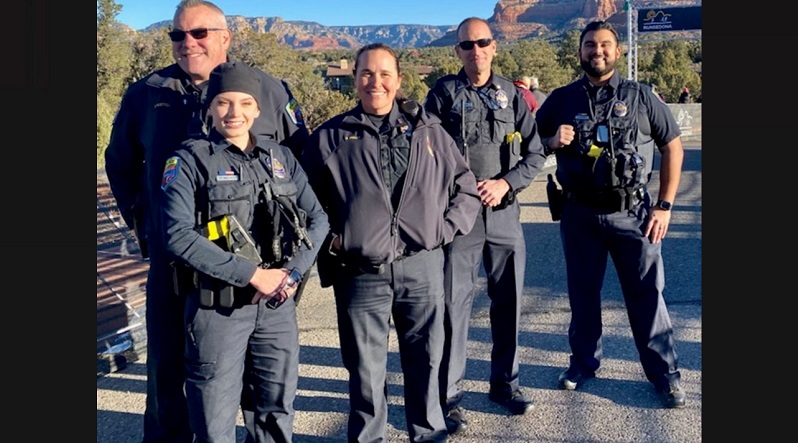 (Indianapolis, IN) – The National Police Association announced today it has awarded the Sedona, AZ Police Department a $1000.00 grant to assist in the acquisition of officer safety equipment.
The Sedona, AZ Police Department works in partnership with the community to improve quality of life and safety, and actively engage in problem solving. It is dedicated to reducing harm and safeguarding the community through maintaining public order, preventing and suppressing crime, and being responsive to needs within the city. The staff of the Sedona Police Department are part of a larger city team of talented public servants, all of which are devoted to and guided by the city's mission; "The mission of the City of Sedona government is to provide exemplary municipal services that are consistent with our values, history, culture and unique beauty".
Sedona is an Arizona desert town near Flagstaff that's surrounded by red-rock buttes, steep canyon walls and pine forests. It's noted for its mild climate and vibrant arts community. It boasts world-class spa resorts, hiking, biking, golfing, climbing, rafting, and more.
The National Police Association (NPA) is a 501(c)3 Educational/Advocacy non-profit organization. For additional information visit www.nationalpolice.org.
###