By Doug Wyllie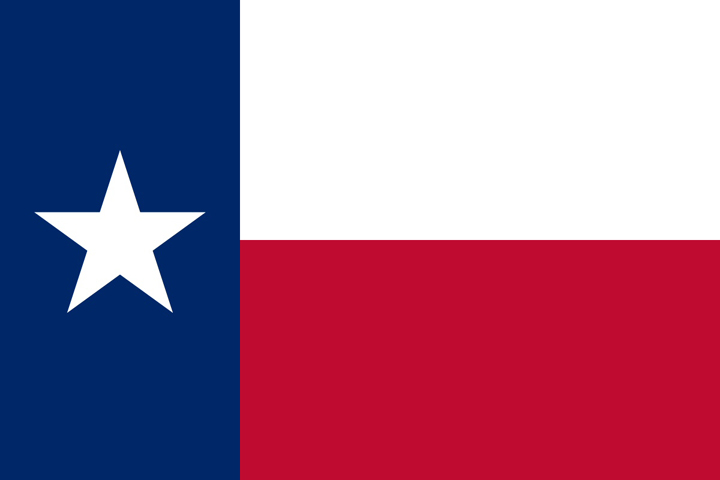 On a typical Wednesday in late August, a convicted felon was out on bond—because, progress—when he decided to skip a scheduled court appearance in Harris County related to charges (filed in March 2023) of Assault of a Family Member and being a Felon in Possession of Firearm.
According to ABC News, in addition to the abovementioned charges in Harris County, the man—identified as 34-year-old Terran Green—was also out on bond for burglarizing an ATM in Hays County.
Notably, Green had been found guilty of a variety of crimes in the past decade and a half—some of which are violent felonies—including Aggravated Assault with a Deadly Weapon, Drug Possession (Oxycodone and Hydrocodone) with Intent to Distribute, Evading Arrest in a Motor Vehicle, and Theft Between $20,000 and $100,000.
No matter, though—Terran Green was a man about town, free on $55,000 bond.
Ambush, Manhunt, Standoff, Arrest
On this typical Wednesday, Deputy Joseph Anderson of the Harris County Sheriff's Office came upon Terran Green behind the wheel of a blue Ford SUV at a "routine" traffic stop.
Without any manner of warning or provocation—in a de-facto ambush attack—Green opened fire on Deputy Anderson, striking the law officer multiple times in the torso.
Green fled the scene—sparking a massive 24-hour manhunt—and EMTs began providing care to Anderson. Life Flight transported then the wounded 29-year-old deputy to a nearby hospital, where he underwent successful life-saving surgery.
Reward for information leading to Green's arrest was set at $10,000, and then $20,000, and then $45,000 as the fugitive search went on (and on, and on).
After nearly a full day, Green was discovered to be holed up at a residence in the Humble neighborhood of Northeast Houston. Members of the US Marshals and the Gulf Coast Violent Offenders Task Force approached the residence, and gunfire erupted again. A Sheriff's Deputy and two US Marshals were wounded, but all three—by God's grace and some good fortune—were treated for non-life-threatening injuries and subsequently released from an area hospital.
After that armed assault, Green barricaded himself in the home for five hours before SWAT officers used an extendable boom mounted on an armored vehicle to poke a gaping hole in the building and extract him from his fortified position.
Knocked. Cleared. Code four. Subject in custody. Finally.
Green has now been charged with four counts of attempted capital murder and faces 25 to 99 years in prison if convicted. We'll see about all that…
Wait… What Did They Just Say?
In the aftermath, Terran Green's mother told a local news outlet, "He's not a monster. Just because he has been to jail doesn't mean he is a bad person."
Uh, well… Having spent time in jail might not make him a bad person, but shooting at—and in so doing, attempting to murder—four police officers certainly qualifies him for that description.
In the aftermath, Harris County Sheriff Ed Gonzales said on social media, "Terran Green has been taken into custody without incident."
Ah, okay… The owners of the home now sporting a giant hole in one of its second story rooms—not to mention the four wounded LEOs and all the personnel who conducted the search and the standoff—might dispute that whole "without incident" thing.
In the aftermath, Harris County Precinct 2 Commissioner—and former Harris County Sheriff—Adrian Garcia said during a media interview that "…it wasn't like no one was paying attention to the fact that [Terran Green] had violated his bond conditions."
Garcia added, almost flippantly, "He was on the list for the Violent Persons Task Force."
Oh, good… Green was on a list. That makes everything better.
In the aftermath, President of the Harris County Criminal Lawyers Association—a former prosecutor turned criminal defense attorney—Murray Newman said in that same media interview, "When [Green] didn't show up a warrant issued for him. So the court had done everything in its power and law enforcement was doing everything in its power to bring this man back into custody."
Um, no… The court didn't do everything in its power to keep Green from having the opportunity to shoot at the police. The court could have kept Green from bonding out of jail as he faced weapons and aggravated assault charges.
Sometimes you hear someone say something and there's a brief moment of hesitation—some cognitive dissonance—and you shake your head and think, "Wait… What did they just say?"
We can understand—even abide—a mother's love tainting/tailoring her comments in such a way as to present her child in the best possible light. Not doing so would be unusual. But with Gonzales, Garcia, and Newman, we have to wonder, "What?…"
Obviously, the simple—and easy—answer to that question is plain, pure, partisan politics. People like Gonzales, Garcia, and Newman are proponents of things like "advancing innovative approaches to justice" and "restorative justice" and "minimizing criminal justice system exposure."
The more important—and more difficult—query is, "Why?" Specifically, why was Terran Green free on bond at the time he attempted to take the lives of four law enforcement officers?
Predictably, there's really no simple—or easy—answer to that question, but the most plausible explanation is the ODonnell Consent Decree.
Hard Cases & Bad Law
A 2016 class-action lawsuit filed in the Southern District of Texas—ODonnell et al. v. Harris County et al.—claimed that "bail practices for misdemeanor arrestees" in Harris County were unconstitutional.
In a long story made short, the plaintiffs prevailed in a settlement.
The judgement includes the abovementioned ODonnell Consent Decree, which in turn includes the so-called "Rule 9" which in turn stipulates that "all misdemeanor arrestees will have unsecured bail amounts set initially at no more than $100 and be promptly released on a personal bond with or without other nonfinancial conditions as soon as practicable after arrest" (9.2).
There are exceptions to that "rule" but there are also exceptions to those exceptions.
Interestingly, Rule 9 also states that individuals "arrested and charged with any new offense while on any form of pretrial release" (9.4.4) may be detained for up to 48 hours for an individualized hearing, at which point bond may be set.
It's reasonable to conclude that this is what happened following Green's arrest in March of this year.
According to the Texas A&M Public Policy Research Institute, the changes in judicial policies set forth in the ODonnell Consent Decree "have produced a stunning drop in the financial value of misdemeanor bonds set by courts" to "one tenth of the pre-consent decree amount."
A valid argument could be made that this is a laudable outcome—it is indeed unjust and unconstitutional to keep persons accused of minor (read: misdemeanor) offenses in jail only because they cannot afford to pay bail.
However, there has to be an accommodation for the fact that a person's most recent charges (read: minor/misdemeanor) may not provide a full reflection of their capacity to commit far more serious and egregious offenses while out on bond.
Remember, Green was released on $55,000 bond. Not exactly pocket litter, but certainly well below a reasonable sum, especially considering his prior history of violent crimes.
It's a little unclear where the axiom "Hard cases make bad law" came from. Some attribute it to US Supreme Court Justice Oliver Wendell Holmes. Some say it was coined many years before Justice Holmes was even born.
No matter… What is patently clear is that Terran Green is a "hard case" in every sense of the term. It's also abundantly clear that the ODonnell Consent Decree is "bad law"—at least in its interpretation and implementation on hard cases like Terran Green.
Perhaps someday soon, new, more thoughtful bail/bond reform will replace the bail/bond reform to which we're presently subjected and subjugated.