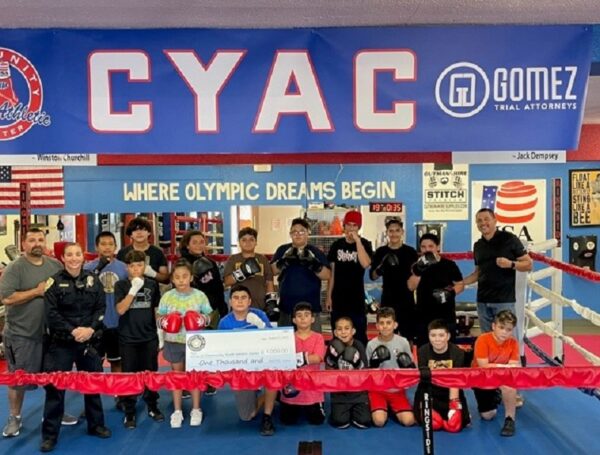 The National Police Association has awarded the Community Youth Athletic Center in National City, California a $1000.00 grant in support of their youth boxing and mentoring programs.
CYAC strives to fulfill its mission; "Providing San Diego's at-risk youth with a constructive alternative to self-defeating behavior through an athletic, academic and community service program."
Founded in 1991, from its humble beginning of a backyard gym with a punching bag, an old pair of gloves and a homemade boxing ring, Community Youth Athletic Center has grown into an organization that has continued achieving significant change in improving the lives of many of San Diego's youth that have been touched by their "making a difference, one round at a time" philosophy.
For years CYAC has held the Battle of the Badges as a method of raising funds to keep the center going and has grown into a premier fundraising event.
National City, San Diego County's second oldest city, is truly "In the center of it all:" a thriving region of 5 million consumers. The City's competitive edge is its central location, transportation network, and business industry. National City is 10 minutes from everywhere and positioned for prosperity, with proximity to the San Diego Bay, US-Mexico border, downtown San Diego, international airport, rail, San Diego State University, and other colleges and universities.