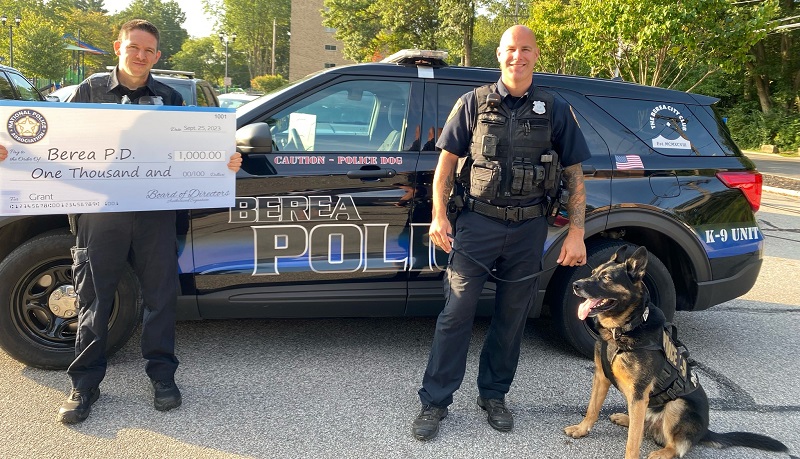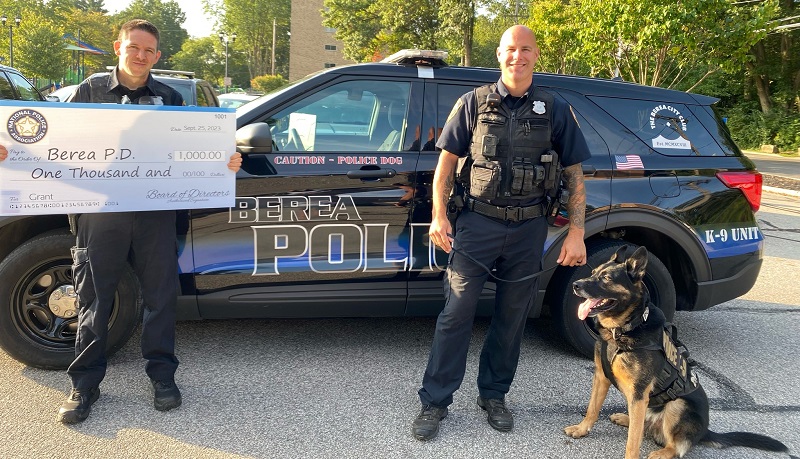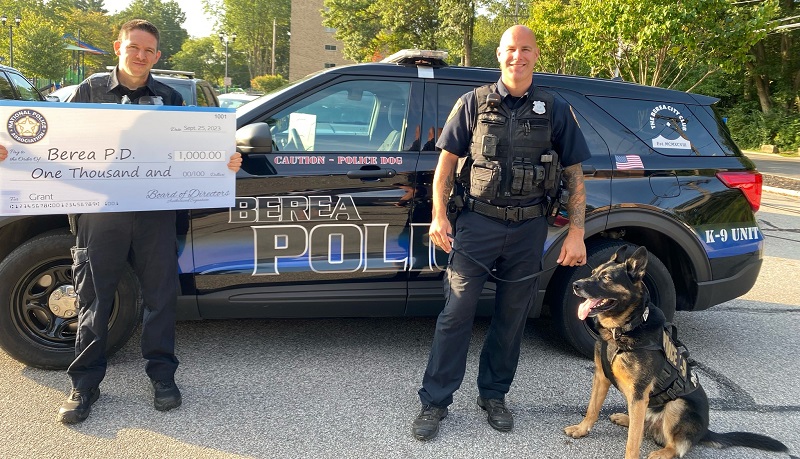 Indianapolis/ October 7th, 2023 – The National Police Association announced today it has awarded the Berea, OH Police Department a $1000.00 grant to assist in the acquisition of patrol vehicle med-kits and other officer safety equipment.
Berea today is a diverse, progressive community offering unique opportunities for its people. The Berea Police Department provides residents with a wide variety of services. Full-time officers and support staff develop community programs that promote safety and well-being. Up to the minute, technology has been integrated into police operations to complement the human element necessary for the successful performance of law enforcement operations.
Programs such as motorcycle officers, Ride-a-long programs, bicycle patrols, Emergency Response Team, auxiliary police, Youth Diversion Program, and other initiatives perform the tasks residents should expect from law enforcement professionals. The Berea Police Department continues to evolve and expand as it meets the needs and concerns of its citizens.
The National Police Association (NPA) is a 501(c)3 Educational/Advocacy non-profit organization. For additional information visit www.nationalpolice.org.
###