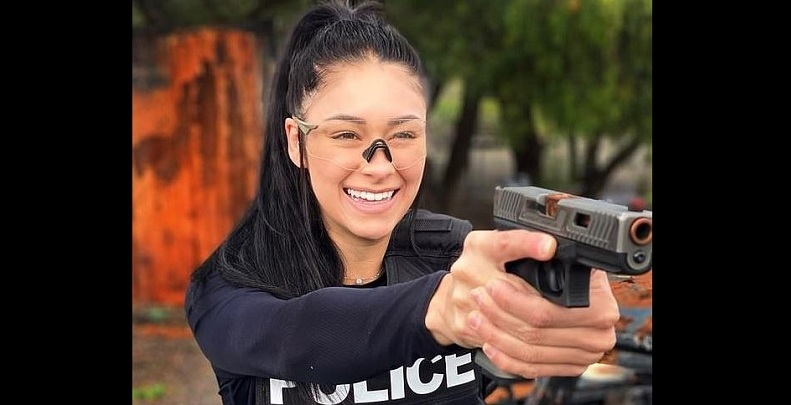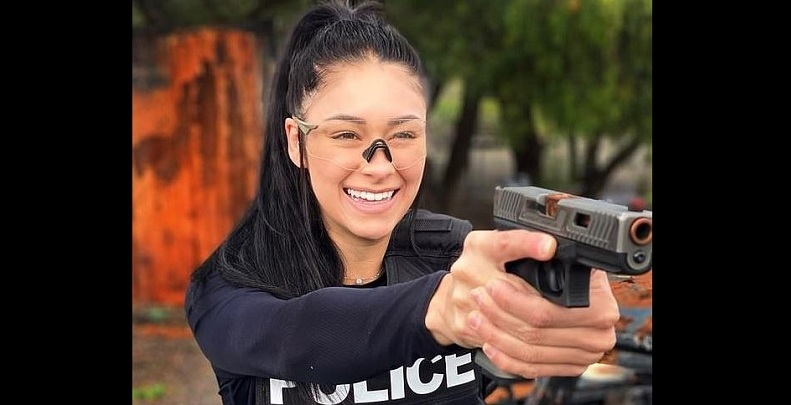 By Steve Pomper 
When watching an officer involved shooting (OIS) video, many people wince and race to say the officer's actions were wrong or what they would have done "better." Those trained to do the job, cops, say, "that's exactly what I would have done." Now, an LAPD officer is being sued for doing the right thing.
This happens when radicals to try to fix something that isn't broken—they break it. While organizations should always strive to improve, American law enforcement agencies as a whole are not broken. In fact, the United States has some of the best law enforcement agencies and law enforcers on the planet—when their leaders allow them to be. Law enforcement does not need "reform." It's the anti-cop politicians, political groups, and the media who need to reform—they are what's broken in our society.
However, they've adopted and perpetuated the mythical narrative that cops are wantonly abusing and killing minorities. Even some good folks within law enforcement and some police allies have conceded a need for "police reform." There is no empirical evidence police reform is needed—none. There are only dubious anecdotes and outright lies about the police. Just because you don't like the way cops do their jobs does not make it wrong.
But, because of this pervasive myth, you get situations like this about LAPD Police Officer Toni McBride. Officer McBride is also a model who appears in gun magazines and is a skilled competitive shooter, something I'm sure her fellow cops appreciate. Having watched the video evidence available, Officer McBride is exceptionally professional, competent, and calm under extraordinary pressure.
On April 22, 2020, at about 5:38 p.m., Officer McBride was working in a two-person marked patrol unit in LAPD's Newton Division in downtown Los Angeles. She was the passenger officer and appeared to be eating her dinner on the run. She and her partner were en route to an unrelated, dispatched call when they on-viewed a multiple vehicle collision scene.
People calling 911 informed LAPD dispatchers that a 5-car collision had occurred. One caller reported, "The man in the car that hit everyone is… uh, the man, he's killing himself in his car." The dispatcher asks the caller to repeat. The caller says, "The man is trying to kill himself… stabbing himself." Then the caller says, "The police are here."
The dispatcher broadcasts there is a man armed with a knife at the scene. Witnesses at the scene also tell Officer McBride and her partner the suspect is armed with a knife. Officer McBrides' officer body cam video, and two bystanders' videos, recorded the confrontation with the 38-year-old suspect, Daniel Hernandez.
Viewers can see officers arriving at a chaotic scene, speaking with witnesses, and ushering people to safety. One of the crashed vehicles is a large pickup truck witnesses described the suspect was driving. A witness at the scene tells officers the suspect wants to hurt himself.
Officer McBride asks why the suspect wants to hurt himself. The witness answers, "We don't know. He's the one who caused the accident." Apparently, the suspect had intentionally struck at least four vehicles, which would be an alleged vehicular assault, a felony.
Officer McBride requests back up, asks her partner if he has cover, and tells several bystanders to clear the area. In fact, in this apparently Hispanic neighborhood, she also asks bystanders speaking in Spanish to move to safety.
The suspect, armed with a knife, steps into view from the far side of his truck, facing Officer McBride. She yells at the suspect to "stay right there." Instead, Hernandez strides toward her, the clutching the weapon. Officer McBride shouts four times for the suspect to drop the knife. The suspect continues to advance on the officer in a menacing fashion with his arms flared out from his sides.
Officer McBride fires at him twice. The suspect falls but gets back up and lunges forward. She shoots two more times, and he falls again. While on the pavement he rolls as if trying to get up and still refuses to drop the knife. She fires two final shots. Each of the two-round volleys were in response to the suspect's continued aggression. He never let go of the knife.
With the suspect down, not moving but still gripping the knife, the officers move in slowly. They remove the knife, secure the suspect, and call for paramedics. Officer McBride also notifies dispatch of a safe approach route for responding officers and gets with her partner to clear the suspect's vehicle. Earlier, she expressed concern someone might be in the vehicle injured.
From beginning to end, Officer McBride exhibited she is a proficient and conscientious police officer. But that's not enough these days. While it's difficult to condemn people who criticize police after a loved-one has been killed in an OIS, wrong is wrong, and suing a police officer who hasn't done anything wrong is wrong.
Ironically, the family, through their lawyer, Arnoldo Casillas, is trying to use Officer McBride's exceptional shooting skills, an important police skill, against her. According to Dan Zimmerman, writing in Thetruthaboutguns.com reported "they contend that she responded like the competitive shooter seen on video, racing to get off shots." Casillas added, "She loves to shoot all these things as fast as she can." That's the idea, counselor; hesitation gets cops killed.
Other comments suggested Officer McBride should have gotten behind her patrol car "to buy time." Some say she should have done more to deescalate the situation. Others say the suspect wasn't close enough when she shot him. So, she's supposed to bet her life that the suspect was suddenly going to change his mind and surrender?
With an edged weapon (as opposed to a firearm) moving to cover provides no advantage. Telling the suspect to "stay right there…" and telling him to drop the knife four times while he continues to advance on her with the weapon is what de-escalation looks like.
Anyone watching that video could see that man was not going to stop unless someone stopped him. Think about the initial reports: Witnesses said the suspect intentionally crashed into four cars and said he was in his truck "trying to kill himself… stabbing himself." The suspect's walk toward Officer McBride had possible suicide-by-cop written all over it.
Regarding distance, the suspect was closing fast and could have picked up speed at any moment. Officers keep many possibilities in their mental Rolodexes that wouldn't occur to most people. What if her first shots missed? You might say not her because she's such a good shot. True, but it's different when the target wants to kill you. Remember, even after her first shots hit him, he kept charging, and even tried to get up again after her second shots.
What if her gun had a malfunction? It would take time for her to clear it before she could fire again. What if she decided to relinquish her stationary position and tripped while moving behind the car? These and other risks lurk in the back of officers' minds during high stress incidents.
In a society where even highly placed politicians and city councils call for defunding, reallocating funds, or outright abolishing the police, legal attacks on officers who are doing their jobs correctly are devastating for public safety in American communities.
Very few of the most qualified candidates are going to choose to be police officers. They watch the news and see an officer in Atlanta sitting in jail awaiting his murder trial after doing as he was trained. And they watch the news and see an LAPD officer being sued after doing as she was trained.
Why would anyone want to become a police officer in many jurisdictions, especially in some of America's largest cities? Governments hire police officers while at the same time many despise cops. Would you decide to work at a place where you knew the people who hired you hate you?