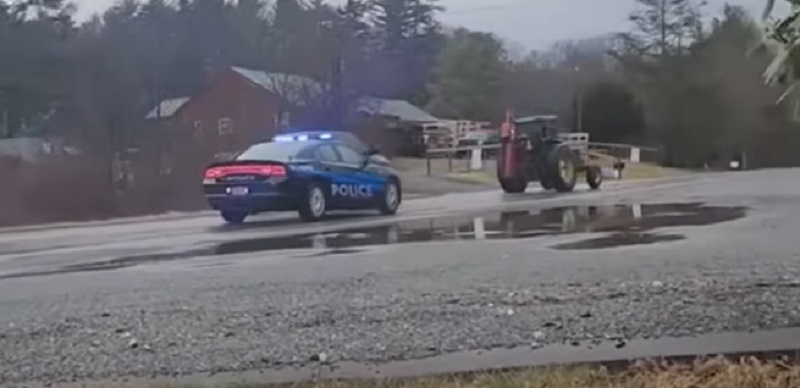 It may be a new year, but in the world of police work, is anything really new?
It took less than 48 hours into 2023 for the first murder of a police officer. Chief Justin McIntire of the Brackenridge Borough Police Department, Pennsylvania was part of the pursuit of a wanted probation violator. After a lengthy foot pursuit after the suspect fled from an earlier traffic stop, he fired on officers, killing McIntire and wounding another officer. Fleeing again, he was subsequently killed in a shootout.
In other dangerous encounters, an East Palo Alto, California officer was shot in the lower extremity after a traffic stop for a minor violation. The driver fled from the contact and struggled with the officer who caught up with him when the suspect drew a firearm and shot the officer. In New York City a suspect opened fire on an unmarked police car in the Bronx. The officers, in uniform, pulled over to talk with two men at 3:00 a.m. when one of the men whipped out a gun and shot one of the officers in the arm. Ten NYPD officers were shot in 2022, two of whom died. Officers in an unmarked car in Tampa, Florida were also fired on by a teen suspect with no injuries resulting.
Police in Michigan got off the first shot at a driver fleeing on foot after crashing while attempting to elude officers attempting a traffic stop near Detroit. The driver turned with a handgun toward the pursuing officers and officers engaged the suspect who was out on bond on a felony charge. No one was hurt in the incident. A Dearborn police officer in an undercover vehicle surveilling a stolen car came under rifle fire from the suspect. Although several shots were fired, one of which entered the officer's windshield, no one was hurt.
A car stopped by an Evansville, Indiana officer for a stop sign violation yielded a container of suspected methamphetamine. The driver bolted and when tackled by the officer wrested the officer's Taser away and discharged it on the officer. The driver was successfully taken into custody, leaving the officer with puncture wounds, cuts and bruises, and a chipped tooth.
A Georgia State Trooper was shot near the proposed police training center which has been the site of recent protests, threats, and vandalism. The officer will recover, the suspect was killed by police. Two Newark, New Jersey officers are recovering from stab wounds suffered during a domestic violence investigation.
Besides guns and knives, vehicles continue to be a hazard. A Bristol, Connecticut police car was stolen while officers were investigating a carjacking. The cruiser thief fled but crashed the car into a pizza parlor. In Kennewick, Washington a 14-year-old suspect in a stolen vehicle stopped after being pursued by police, then put the stolen SUV in reverse and rammed a patrol car before fleeing again. A Yuba City, California Police Department patrol vehicle was rammed by a pickup truck being pursued by other officers. The officer in the struck vehicle was examined and released to duty with no apparent serious injuries. The pickup driver was taken into custody.
Speaking of pursuits, officers from the Boone Police Department in North Carolina responded to reports of a John Deere tractor being driven erratically. The tractor driver plowed over stop signs and threatened pedestrians while blasting the theme from Dukes of Hazard. After officers disabled the tractor tires as the vehicle was headed toward an elementary school, the driver dismounted, wielding a knife. Officers used a Taser on him and he was taken into custody. Tractors and SUVs aren't the only getaway vehicles. A San Francisco Fire Department ambulance was stolen by a still at large suspect who led multiple agencies on a long pursuit before ditching the vehicle in Oakland after their joyride.
Beleaguered officers handcuffed by restrictive pursuit policies in Washington state got a 911 call from a passenger in a vehicle who reported that they were being chased by another vehicle. The vehicle doing the chasing was the Washington State Police, who, despite recent legislative restrictions, can still chase suspected drunk drivers. The driver was indeed determined to be drunk, but not until his vehicle had been disabled by spike strips and went off the road after speeding over 100 mph.
In the miscellaneous category, Florida officers responded to a 911 call asking for assistance in moving some heavy items, but the call came from one of two persons actively stealing the items from a home they had burglarized. Expecting the arriving officers to protect and serve, they asked for a ride to the airport, too. "Deputies did help them with their belongings and did give them a ride, but it wasn't to the airport," the sheriff's office said.
In California, Sheriff's helicopters evacuated mudslide victims. In Auburn, Washington police arrested a man who attempted to drag a barista through a coffee shop drive-through window. In New Jersey, state troopers removed their ballistics vests and winter coats to shield a man lost and freezing after a search of a wooded area, protecting him from the cold ground and freezing temperatures until medical rescue arrived. Gainesville, Georgia officers rescued a suicidal teen hanging from the top of a parking garage and reportedly about to jump.
That's how your public servants started their year. How is yours going?