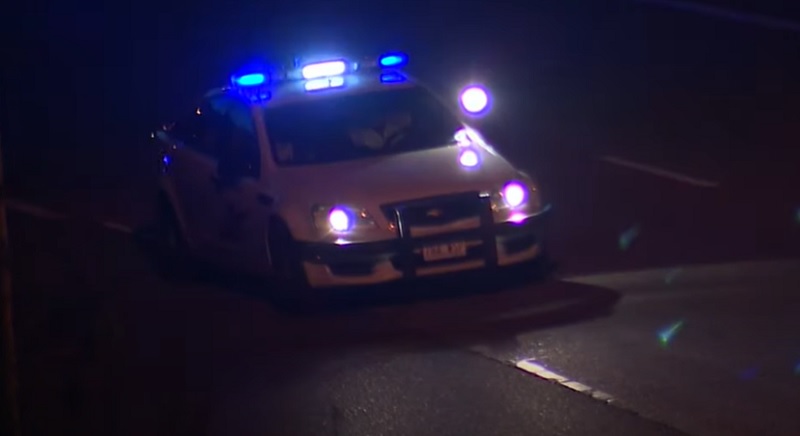 By Steve Pomper
While the anti-police forces infecting this nation haven't been able totally to defund or abolish the police, some have been "successful" enough in depleting staffing and hobbling cops who remain on the job.
For example, according to an AP story reprinted in The Seattle Times, "The Washington State Patrol [WSP] says drivers are increasingly refusing to stop for troopers—and other law enforcement agencies also say this is becoming a common occurrence."
Many officers have increasingly experienced this over the years, especially officers working in anti-police jurisdictions run by blue politicians. I've written before about an officer I went to the academy with. He was in the Gang Unit, and our department had just outlawed almost all vehicle pursuits.
I heard him and his partner go out on a traffic stop. They notified the dispatcher the suspect refused to stop, and they logged themselves back into service. Later, in the precinct, he told me before they could get out of their unmarked police car, the driver leaned out the driver's window and yelled, "You can't chase me, and then sped down the street."
He said he and his partner looked at each other, tamped down that desire to pursue, and realized the car thief was right. They couldn't chase him. Some cities, like Chicago, even have restrictive foot pursuit policies.
Now, what was infrequent is becoming commonplace. From Jan. 1 to May 17, according to the Northwest News Network, WSP troopers reported 934 drivers refusing to stop for them. Veteran troopers describe a "dramatic uptick" in "drivers fleeing traffic stops."
WSP spokesman Sgt. Darren Wright, a 31-year veteran, said, "It's happening three to five times a shift on some nights and then a couple of times a week on day shift."
The state troopers aren't alone. Local departments are also experiencing this phenomenon. For example, Lakewood Police Chief Mike Zaro said his officers are having an average of one driver per day flee from them.
In Puyallup, Washington, the police department has recorded 148 fleeing drivers between July 26th of last year and May 18th this year. Puyallup P.D. Chief Scott Engle wrote, "I could 1,000,000% say this is completely absolutely emphatically totally unusual" (nice adverb fest, chief).
Many law enforcement officials blame the Democrats for passing anti-police legislation disguised as "police reform" last year. The Washington Association of Sheriffs and Police Chiefs executive director, Steve Strachan, pointed to the "passage last year of House Bill 1054, a sweeping police tactics law that, among other things, barred high-speed pursuits except in very limited circumstances." NPA has covered this abuse of the legislative process to attack law enforcement.
Cops and Republicans in the Washington legislature warned Democrats about the negative consequences. Now, the Dems, including anti-cop Governor Jay Inslee, are scrambling to "fix" their public safety blunder.
The new laws prevents cops from pursuing fleeing suspects unless reasonable suspicion exists, indicating the driver is under the influence and worse that there is "probable cause to believe they're an escaped felon or have committed a violent crime or sex crime." Simply, fleeing from police, a felony, is no longer grounds for pursuing no matter why they're running.
Regardless, another deterrent is officers know if things go sideways during a pursuit, it is the officer's actions, not the suspect's that will be dissected, leaving the cops open to discipline and even criminal charges.
Jason Rantz, KTTH 770 Radio host, wrote, "Thanks to House Bill 1054, passed by Democrats in Olympia, criminals can ignore police without fear that they'll be pursued. Who could have seen this coming? The law enforcement members, nonpartisan policing experts, and Republican lawmakers who warned us this would occur."
Rantz also notes criminals are "emboldened" by the "near-total ban on police pursuits…." He says this encourages drivers to disregard cops because they know they won't be pursued. Of course, he's spot on.
Perhaps even worse, from the anti-cop atmosphere in Washington State, The Seattle Times just reported the "Seattle Police stopped investigating new adult sexual assaults this year…." This was according to a memo to the interim police chief, Adrian Diaz, from Sgt. Pam St. John, a supervisor in the Sexual Assault/Child Abuse Unit (SAU).
Essentially, she explains the unit has lost its lieutenant (leaving none), lost one sergeant (leaving only one), and lost seven detectives out of an original 14.
Sgt. St. John "went on to say that she was not 'able to assign adult sexual assault cases' that came into her unit. Cases involving children and adult cases that had a suspect in custody — a fraction of adult sexual assaults reported to police — were being prioritized. The unit just had too few detectives."
Aside from all the other self-inflicted damage city politicians have done to the police department, this injury seems particularly egregious because of the horrific nature of the crimes involved.
As usual for the Seattle Police Department, some superiors are reportedly casting aside the concerns of staff who actually do the work. One assistant chief, during an interview with the Times and KUOW (NPR) "dismissed…" the sergeant's "portrayal of what was happening in her unit as 'not accurate' and a 'gross oversimplification.'"
So, a superior who does not work in the unit is questioning the veracity of the sergeant who actually supervises and assigns cases in the unit. That's seems so disrespectful. But that's not unusual for that department. As a long-time veteran of my precinct, who's not a math whiz, I can still tell the difference between a squad of at least 19 officers when I first arrived over two decades earlier, to a squad of six by the time I retired.
Some years before I retired, which I wrote about in my book, De-Policing America, officers were being deployed, at times, as the only officer in their sector of tens of thousands of people. That was because the precinct commanders would conscript officers to do special assignments like sit in a neighborhood with a speed radar board to deter speeders. Deterring speeders is great, but not if the neighborhoods aren't getting basic police coverage.
I sent a respectful memo, similar to Sgt. St. Johns, expressing my valid concerns, to my sergeant, who sent it up the chain of command. With no discussion, that day, the precinct commander summarily yanked me from my squad and transferred me to another assignment.
Maybe you think I was being insubordinate. If so, then why would my superiors deny having read my memo and lie, saying they transferred me, ironically, due to "staffing issues?" In my 18 or so years to that point, I and no officer I knew had ever heard of such a no-notice immediate transfer.
I don't mention this story to elicit sympathy; it's long over. But it paints a picture of what officers are still dealing with as the situation in Seattle grows even more dire.
The Democrat-led state legislature didn't listen to Republican lawmakers, independent experts, or cops who all knew the damage the new "police reform," BLM/Antifa-inspired, laws would do to public safety in the state.
And police department leaders are apparently still refusing to listen to the supervisors and veteran officers who actually do the job and are in a position to know exactly how staffing is affecting their units. As long as such disrespect for experience and facts continues, we cannot expect any solutions to the multi-level, American policing crisis anytime soon.