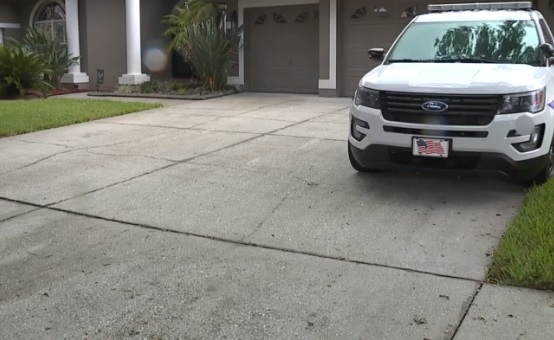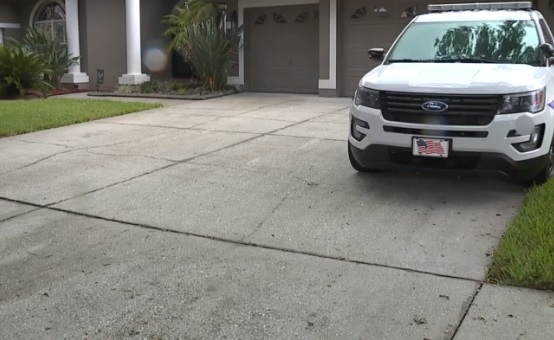 As reported by Heather Leigh for WFTS TV: A Clearwater police officer is facing an ultimatum in her East Lake neighborhood: Stop parking her marked police cruiser in her driveway, or pay hundreds of dollars in violation costs.
"The first thought is, it a joke? Like this is the most absurd thing I've ever heard of," said Dan Parri, a family friend speaking on behalf of the officer and her husband who is also in law enforcement.
Parri says officers take home their marked cruisers to speed up response times. He says it also deters crime.
"Every place that I've ever lived, if I had a police cruiser parked next to me I felt safer," he said.
Parri says the family deals with tragedy every day within out community and says what's happening to them isn't right.
"We just hope that they can come home to their family and just live their lives but it's like now they are being harassed by this association," he said.
The Clearwater Police Chief, Dan Slaughter, has come to his officers defense sending a statement late Tuesday: "The community has demanded officers be dedicated community servants and respond, day or night, to emergencies. This officer and her spouse have served her community admirably. When Irma hit our community, they put their kids on a plane to relatives because they both had to work during the storm recovery."
The HOA refused to comment to WFTS.
Here is how you can ask them to stop harassing the officer:
Per the latest public filing with the Florida Secretary of State, the officers of the Cross Pointe Home Owners Association are:
PRESIDENT CHUCK BACHTELER
VICE PRESIDENT BRIAN YOHO
SECRETARY/TREASURER DIANE BALL
They can be called or emailed through the HOA contact page.
Per the website of their property management company, Holiday Isles, its CEO is Robert Babcock and its President is Rachael Dennis – who can be reached through their contact page.
We asked the Cross Pointe board members to stop harassing the Clearwater officer or to step aside and allow others to assume the HOA duties. We further asked them to terminate their property management company, Holiday Isles, unless it agrees to also stop harassing the Clearwater officer.
We'll post any response.