While the nation's commander-in-chief vacations and wanders off on junkets, and his border czar is curiously somewhere in the wind, our U.S. Border Patrol agents are busily tallying record numbers of arrests of illegal immigrants, the very publicly announced lot which U.S. intelligence officials received warnings about from other nation states flagging the forward-march of unvetted foreigners seeking to breach our southern fringe.
Per a government-substantiated report explained by The Epoch Times, "Border Patrol agents apprehended a total of 1,666,167 illegal immigrants along the southwest border in fiscal 2021—breaking all records since 1925 after the agency was formed (when 22,199 illegal aliens were arrested).
"An additional 294,352 were stopped after trying to enter at a port of entry without legal papers, bringing the total to almost 2 million (1,956,519) for fiscal 2021, according to new Customs and Border Protection (CBP) statistics.
"The CBP doesn't officially release the number of 'got-aways'—illegal aliens who are detected by Border Patrol, but evade capture. However, former CBP Commissioner Mark Morgan told a congressional Republican roundtable on Oct. 20 that the got-away number hit at least 400,000 illegal aliens this year."
Whew…hard to fathom that enormity handled by a minority of federal LEOs also mired with seeming irreconciliation with their own employer whose mind is elsewhere.
Got-aways or not, it is inescapable that the southern border has been a scourge of breach attempts lately. Based on who was/is in the White House, the throttle has been either maximized or abandoned and bumbled. Former President Donald Trump's border wall and fortified immigration enforcement policies were beautiful music to federal, state, and local law enforcement ears.
The difference between a pro-police president and an aloof one, specifically regarding our southern border saga, is encapsulated in this brief video:
How delightful that the current president may have on a solitary occasion driven nearby the border years ago…and that a fantastical slew of only seasonal hurricanes captured his attention…and that his spouse gave a glimpse at one time…and on and on. No-go Joe and Let's Go Brandon are more than catchphrases.
Air Force One may be rusting on a tarmac.
Despite our nation leader's evidenced vacuous presence, and his self-professed absence at the chronically affronted southern border, Border Patrol agents are the best suiters to confess if/when they had a glimpse of whoever was in charge of the country.
I have a store of photos/videos depicting Donald Trump's presence at the southern fringe, standing with federal law enforcers, balm and dust detailing the demarcation between Mexico and our beloved land. I'll keep searching for the sole shot depicting Dr. Jill Biden there.
Easier, though, is the deed of culling through hordes of photos portraying Border Patrol officers doing the dirty work, adapting to polarity of presidents and their policies based on transitioned occupants of 1600 Pennsylvania Ave.
In any event, the law enforcement oath to uphold the U.S. Constitution and serve the country's essential needs remains static—overwhelming but nevertheless carried out at the frontline.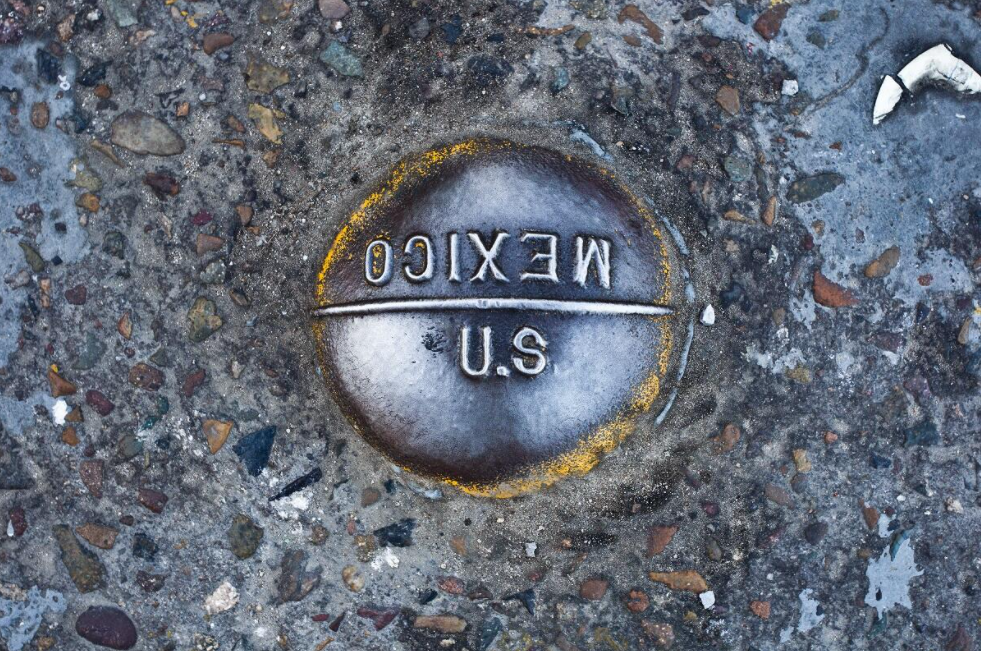 (Photo courtesy of U.S. Customs and Border Protection.)
Bravo to Border Patrol and associated brothers/sisters-in-arms feverishly managing the tsunami at the U.S. Mexico border while contemporaneously harboring the definitive knowledge that your would-be boss doesn't have the time to pillar police efforts.
Society's nitty gritty is omnipresent and unrelenting for law enforcement officers, yet they step forward: self-sacrifice is a personal attestation when assuming the role; many miscreants will try to murder cops because of the iconic and honorable justice badge; scores succumb to a burdensome blend of duty-related travesties; federal, state, county, and city governments turn tail and scapegoat public safety pros, to save their own hiney; unconstitutional mandates are couched in cops' laps by power-addicted overlords; stemming from a blend of all the aforementioned points, many internalize betrayals by their own administrations and defiling…leading to self-destruction.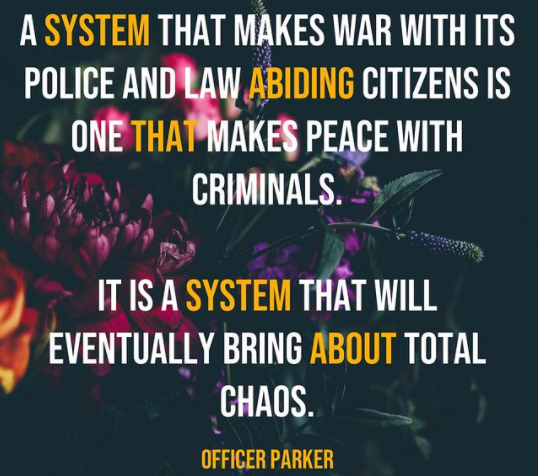 As we have seen and may have matured to conceive the stark reality…police professionals' departure from public service undeniably impacts safety of the public, compliments of colicy lawmakers' policies and spineless, ill-equipped leaders who are self-blinded when it comes to toeing the line for the good of all, not just oneself.
Cops know well what it is like to be stuck in the middle with you —law-abiding citizens endowed with constitutional fervor and ardor— instantiated by the thin blue line which has been so recklessly mischaracterized and abused by certain humans who harbor tons of unmitigated hate and festered faulty logic.
In a hue of blue ushering a shade of pink, we colorize the fallacious anti-police push with one of myriad others mimicking the robust heart of diligent crime-fighters confronting one peril then sling-shotting to abate another, always epitomizing the protect and serve credo: U.S. Customs and Border Protection agents participated in a Breast Cancer Awareness Walk in the Brownsville, Texas arena, often cited as one of the busiest ports of entry in the nation. This, while federal Border agents scrutinize the port bottleneck at Laredo, Texas, and seize $590,000-plus of methamphetamine.
Look, here's the deal: A whopping 30 pounds of dope detected by sweat-browed Border cops, staving off poisonous flow on American streets. That is one catch mimicking many like it. Nothing to see here, right Joe? C'mon, man!
A recent post by the Border Patrol not only underscored the chronic surge in illegal border crossing activities but also reiterated the harsh climate which federal immigration enforcement agents tolerate to ensure national security measures: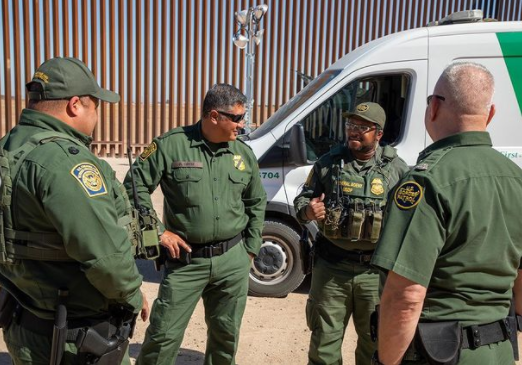 (Photo courtesy of the U.S. Border Patrol.)
"Checking in with the agents of Yuma Sector [Arizona]! In addition to a sharp increase in illegal border crossings, rescues, and unaccompanied minors, Yuma agents regularly contend with some of the highest temperatures in the country," wrote a Border Patrol supervisor. Joe may not go there to support our LEOs on the hot line, but real leaders do.
Imagine donning all that gear in unforgiving temps while traversing dry, dusty, sometimes rocky terrain.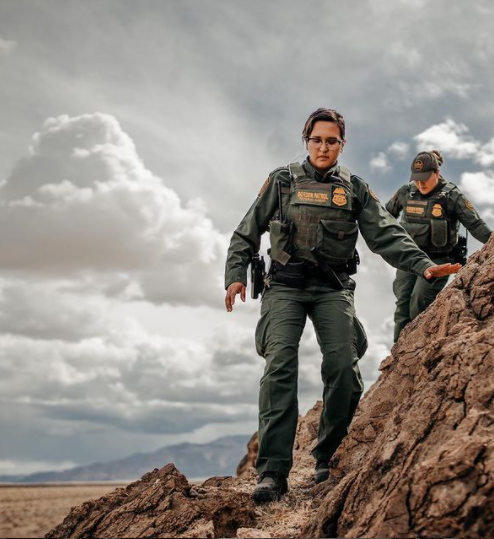 (Photo courtesy of the U.S. Border Patrol.)
One of the rites of passage for any cop swearing in and taking the oath is the concomitant factor of encasing the upper body in a ballistic vest for self-preservation…making it duly necessary to rehydrate like a goldfish. The polar end of the rite of passage spectrum is upon retirement, shedding that life-sustaining barrel for the final time (immediately saving the weekly costs of Febreze spritzers).
Compared to our Border Patrol officers, working 12-hour shifts in humid Florida throughout my career, being aided by an air-conditioned police cruiser throughout the shift was an undeniable luxury. My hat goes off to federal agents hoofing it on the vastness of desolate geography while focusing on detection of illegals and/or salvation efforts on behalf of border seekers who abandon treks due to intense climes sucking the life from their bodies. (Picture yourself in that predicament, exponentially, as a matter of routine.)
Many of those bodies are tiny.
Per reporter Charlotte Cuthberston, "The number of unaccompanied children apprehended by Border Patrol in fiscal 2021 (146,925) exceeded last year's total by four times. At one point in April, more than 20,000 unaccompanied minors were being held in Health and Human Services custody."
Circling back to the impressive tally (despite overwhelming odds) of Border Agents arresting illegal immigrants at breach points in the south, that is not the only dilemma. Vaccine mandates also hamper our federal LEOs.
A Fox News commentator echoed a side-by-side comparison of how "demoralizing to Border Patrol agents" it is to have to work under Joe Biden and for Chicago police officers having Mayor Lori Lightfoot reigning over them.
That is what I meant when I touched upon this sticky matter above: LEOs being in the middle of major crime-abating matters while also being in the middle of political pressures to do something against inviolable rights…or be fired. Chicago cops know this strong-arming confrontation very well, their police union bitterly embroiled with Mayor Lori Lightfoot spinning it to make it sound like salient points are insignificant and her desire is the only one that matters:
This, while reports follow our federal government not applying the same vaccine vigor and precautionary measures to illegal immigrants. Like Indiana Senator Mike Braun iterating how cops are being disrespected, publicly inviting them to greener pastures in his state, Texas Governor Greg Abbott candidly caters open arms to any federal agents facing firings from the White House administration for exercising their rights against vaccine mandates, offering them state law enforcement roles and the deserving support to carry out the judicious public safety mission.
Frankly, I imagine the diligent nature amounting to record-breaking arrests is pillared by the fact that immigration enforcement agents combatting at the border know they have an option to work for a state-level government which is pro-police and pro-choice in terms of right to choose/decline vaccines—we are mid threat stage.
Imagine the consternation influenced by a non-supportive boss compelling doing things against your will and the toll it must take on the professional psyche, yet still punctuate the oath-driven mission evidenced by exorbitant catches at the vulnerable and difficult-to-manage border.
Heaps of heart behind Border badges…supported by statistics.