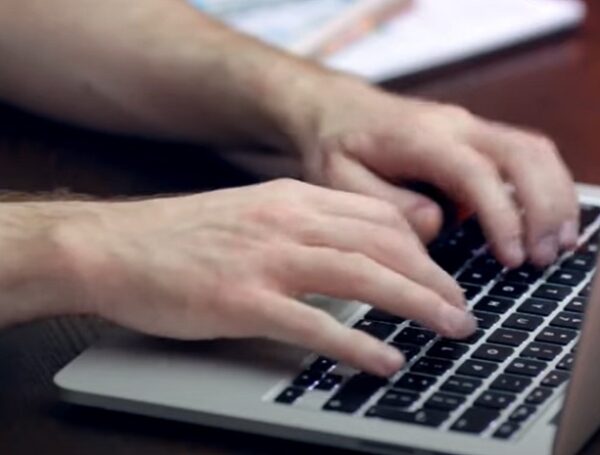 As we mentioned in a previous article, the liberal minds dead set on defunding the police or abolishing them outright continue to abuse power by suppressing law enforcement professionals striving to fulfill the good of all.
The latest browbeating of our country's cops by liberal loons stems from vaccine mandates. Reiterating the viability of police unions fighting for cops' rights has never been more crucial, harkening the arm-and-a-leg credo denoting power-grabbing after voluntary forfeiture of rights.
One example is the Chicago Fraternal Order of Police standing up for their members facing termination for declining vaccine administrations, with looming threats of being fired unless they conform to the whims of Mayor Lori Lightfoot's mandates.
This is in addition to the ongoing border crisis being battled by our federal law enforcement agents trying to cauterize the hemorrhage of illegal aliens at the southern demarcation while the White House apparently drafts plans to allow the override of national security measures enforced by federal, state, county, and city police officials. So much to say about this travesty.
Like a swarm of unrelenting pesky gnats, the anti-cop politicians are doing their darndest to worsen public safety in America, spinning lies about cops while covertly flying illegal immigrants into U.S. cities under cover of darkness.
According to a Fox News segment, the cities being besieged by a voluminous number of illegal immigrants were flown on taxpayer doles, touching down in states whose respective governors were not even informed. That "unity" mantra has the muscle of tumbleweed and remains continually disingenuous.
Day after day, the litany of liberal catastrophes inflicted upon our nation and the cops fervently trying to serve and protect citizens is rife with compromise and corrupt elected officials who continually gravitate toward anti-American tenets otherwise deemed communistic, in effect ruining cities.
"Progressives" and "activists" and "reformers" are among us, even going against the grain while donning a justice badge:
Nevertheless…as I have often cited in prior articles, the pendulum keeps swinging.
Especially since we are in the current White House administration's infancy, now more than ever is the time to stand up and shout from the mountaintops. Be not dissuaded by the liberal naysayers who are adept at casting false accusations and making demands to conform.
Morning threads among police forums populated by active or former cops on social media are largely rife with consternation and the mounting sentiment that power-grabbing government is antithetical and anti-constitutional, especially underscoring the vaccine mandates imposed on public safety (cops and firefighters), EMS personnel, ER nurses and the like.
I harbor the same angst as my brother/sister public safety pros, compelling more walks with my dog.
Help is on the way, though, and he is quite familiar to all; his pro-police stance was exceedingly palpable.
While writing this material this morning, I took a break and checked in with a buddy who is a day trader, a guru regarding the stock market. Live on this YouTube channel, he was trading a "hot stock" which was "ripping." Who wouldn't be curious?
Knowing a few things about the stock market, I gleaned the ticker and searched for proverbial catalysts which often give rocket fuel to any publicly traded company's stock pricing. And there it was…
Former President Donald Trump announced a new venture earmarking a return to social media with his own platform called "Truth Social." The stock referred to is one which partnered with Mr. Trump in a media deal whose mission statement is as follows: "TRUTH Social is America's 'Big Tent' social media platform that encourages an open, free, and honest global conversation without discriminating against political ideology."
What a pleasant pendulum swing, making morning joe taste better and the suited mannequin of the same name cringe. Justice prevails!
Emphasizing the purpose of Truth Social, sure enough, my pal's YouTube watchers got into it in the Comments section: the division remains real. Anti-Biden viewers threw stones, to include castigating his anti-cop political party (among many other travesties).
Trump supporters made it abundantly clear how the party in charge is ruining America and foolishly betraying public safety by recklessly plunging their defund the police mantra as if it were everyone's golden chalice.
A brewing thread among many is that the liberals' defund the police credo made them look ridiculous—a deserved distinction. So now, it appears, the guise of vaccine mandates is a sort of rebranding of their fallacious reasoning behind their defund the police movement. I wrote about this hoodwink in a previous piece.
Specifically pertaining to law enforcement endurance, resilience, determination, integrity, and mission accomplishment at whatever cost, back up is a crucial ingredient not only to ensure all heroes go home safely but also to highlight the vigorous support when the floor drops out and circumstances appear grim.
Each tour of duty for every shift comes with a brand-new day.
The present battle between public safety professionals and tyrannical politicos pushing jabs against constitutional principles and denying even religious reasoning is definitely heating up in the ring. Against the ropes are hordes of LEOs backed by police unions. Some are leaving a job they absolutely loved, and that spurs the ongoing antithetical leadership seemingly marching blindly, without caring to engender critical thinking and how mandates are not only wrong but powder kegs which they are igniting against the greater good.
Whether it be via Truth Social —purposed to "give a voice to all"— or any other platform whereby free speech is not Big Tech oppressed and stupidly deemed unsuitable by a team of like-minded propagandists disfavoring law and order and American values, consider voicing support for law enforcement.
A list of respective congressional representatives can be found here. Call or write your congressional official. Let them know your stance on the mistreatment of police officials and other public safety providers.
In conclusion, while we battle with/for America's public safety heroes and seek fulfillment of free speech rights, Mr. Trumps social media venture is up 94% in the first 90 minutes of trading on Wall Street, while Twitter is in the red and other Big Tech blocking the former president is trading less than one percent.
I'm excited about any pro-police stancheons upholding our cops. I miss seeing a real leader surrounded by our brave police officers wherever he traversed, reaching out to them (literally) even when it was not on the agenda and taxing Secret Service agents assigned security detail. You?