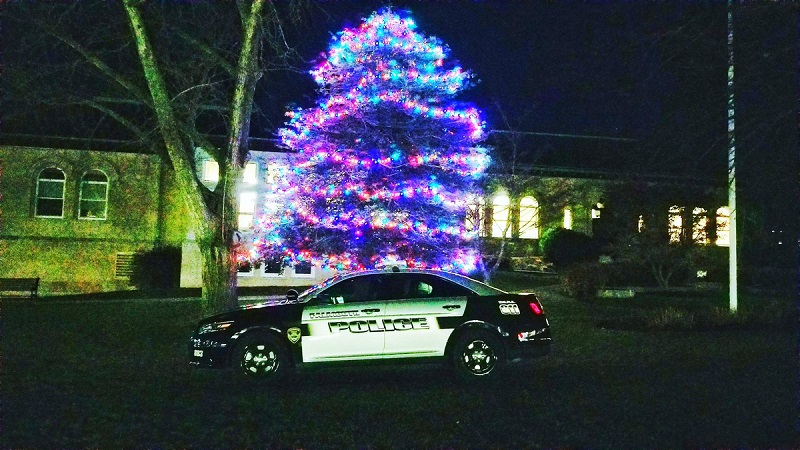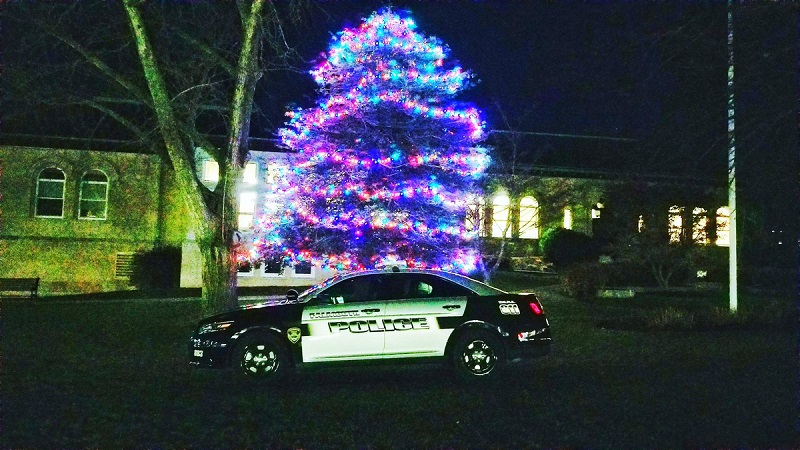 By Sgt. Betsy Brantner Smith (ret.)  
It's supposed to be the happiest time of the year.  Family gatherings, football playoffs, holiday parties, kids out of school, beautiful snowy weather, and much more.  But for law enforcement officers this time of year can be incredibly dangerous, a little depressing and sometimes deadly.  To cops the holiday season often means domestic disputes, drunken parties, icy roads, impaired drivers, house fires, increased homelessness, and more.  This is the time of year, especially right now, that we need to re-focus on our own skills, our officer safety and our mental health.  Here's a few things every American crimfighter needs to think about right now:
Fight Complacency. As we discuss in our officer safety classes, we must see the "routine" nature of our job as a "de-trainer."  When you do something over and over and nothing bad happens, you risk becoming complacent.  For example, if you make 50 traffic stops and no one tries to fight you, no one pulls a weapon, or no one tries to drive away, when you make that 51st traffic stop you may presume that once again, nothing bad will happen.  In other words, you've been "de-trained!"  Don't let that happen!  Expect the unexpected, every time, on every traffic stop, during every call.  Prepare your mind and your body not to just "survive," but to WIN!
Don't Be Distracted. It's the holidays, and just like the people you've sworn to serve and protect, you probably have a lot on your mind.  Christmas shopping, family obligations, credit card bills, even your fantasy football team can occupy your mind when you should be thinking about your safety, and the safety of those around you.  Practice putting your holiday worries away while you're at work; visualize leaving them in your locker, on your desk, in your personal car; whatever works for you.  If you find yourself too much inside your own head, actively compartmentalize it and put it away for later. One of your primary responsibilities is to get home to your family after every single shift, everything else can wait until your time off.
Drive Carefully. For many of you, winter means working in an area where the weather makes driving a challenge.  Whether you're a rookie or a veteran, you've got to adjust to the slick roadways, increased traffic and the darker days of winter.  Vehicle-related deaths are the second largest killer of on-duty law enforcement officer in the nation.  I don't care how "hot" the call is, put on your seatbelt, slow down, and pay attention to the changing roadway conditions.  Did I mention that you need to WEAR YOUR SEATBELT?!  Too many police officers are still getting injured and killed in "ejection" crashes.  If someone taught you that seatbelts are not "tactical," they're an idiot, stop listening to them.  That old cliché you heard from your field training officer is still true:  "If you don't get there, you don't help anybody."
Dress With Care. Whether you work in Alaska or southern Arizona, it's probably colder outside this time of year, especially when the sun goes down.  You're probably going to have on more layers of clothing, you may be wearing heavier boots or shoes, and you may be wearing gloves.  More clothes can slow you down and make your equipment a bit more difficult to access.  Be deliberate in your clothing choices, and make sure you compensate for any cold-weather changes you may have to make.  For example, if you wear your back up gun or your tourniquet in an ankle rig during the warmer months, you'll have to make changes when you pull on those heavy snow boots.  Check your gear at the beginning of each shift, visualize where each tool is and how you will access it when needed, and prepare your mind and your body for those changes.
Eat Right. I don't know about you, but by late November it gets pretty difficult to stick to my healthy, low carb eating habits.  I mean, there's so much great food to be enjoyed, whether it's a holiday party buffet or the extra Christmas cookies someone's kids made over the weekend.  We also tend to drink a little more over the holidays, which in turn tends to make us less likely to eat healthy.  This year, make more deliberate, informed decisions about what you're going to consume.  I'm not saying that you have to deprive yourself of all that festive food, but keep in mind that fitness level can literally mean the difference between life and death.
Carry Off Duty. You are probably out and about quite a bit this time of year, shopping, attending school programs, doing volunteer work, going to church, visiting friends, whatever it may be.  Make sure that you are prepared to protect yourself off duty as well, and more importantly, make sure you can protect those you love most.  Carry an off duty firearm plus an extra magazine or two.  Share with your family members how you will respond if something terrible happens, and what they can do to help you.  You don't want to end up in the middle of an off duty active shooter situation without a plan and without a weapon.  Carrying off duty doesn't mean you're "paranoid," it just means you are "'prepared," which make everyone a bit more safe, especially the ones you love.
This really is a wonderful time of the year.  But as I write this, we've already had eight American police officers killed in the line of duty since the start of the holiday season and countless others have been assaulted and injured.  Honor the memory of our fallen and stay vigilant, tell their stories and learn from their sacrifice.  Prepare yourself mentally, physically and tactically to win every encounter, on or off duty, and get safely home so you and your family can truly enjoy everything that the holiday season has to offer.