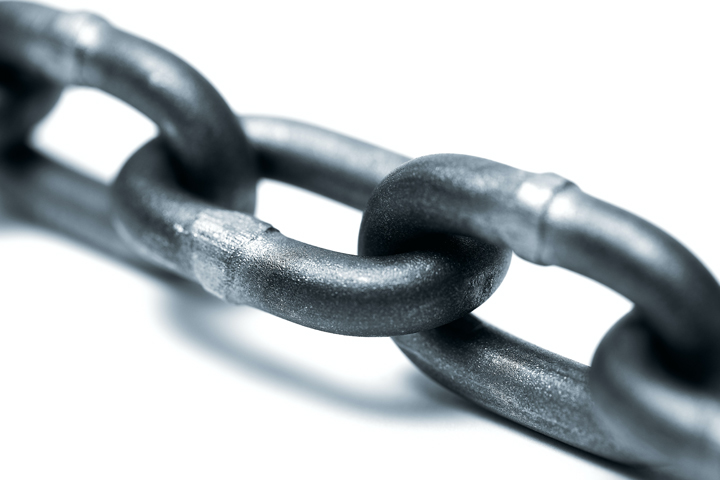 By Doug Wyllie
Raise your hand if you recognize the name David Feiss.
Not ringing a bell?
Okay, let's try this: Darrell Brooks?
Still nothing?
Okay, you surely recall the vehicle attack on the annual Christmas parade in Waukesha (WI) that left six people dead and 62 others wounded.
Well, Feiss and Brooks are the two individuals responsible for that tragedy. Brooks was malevolently at the wheel of the SUV that plowed into holiday revelers in late November 2021. Feiss was asleep at the wheel of his courtroom when he allowed Brooks to walk free on $500 bail despite facing three felonies—including second-degree recklessly endangering safety—after prosecutors say he shot at his nephew during a dispute.
According to Fox6 News, cash bond in that case was initially set at $10,000 in July 2020 and "adjusted down" to $7,500 the following month. In February 2021—nine months before the Christmas parade attack—it was "adjusted down" again to $500. Judge David Feiss was on the bench for that proceeding in Milwaukee County Circuit Court.
Brooks walked.
He was arrested again in early November on second-degree recklessly endangering safety—ironically, for attempting to run over his girlfriend in a gas station parking lot—and released on $1,000 bail. Five days later, he unleashed hell and havoc on innocents as they celebrated the approaching holiday season.
Ultimately, Brooks was sentenced to six consecutive life sentences without the possibility of parole, plus an additional 763+ years to be served consecutively, so the only people he can harm now are his fellow inmates and himself.
This isn't so for Judge David Feiss of the Milwaukee County Circuit Court, who continues to make bad decisions in his courtroom—decisions that may have potentially deadly consequences.
Same Movie, Different Scene
Picture this. It's a cold mid-winter evening in early February 2022. A girls' basketball game is taking place inside Rufus King High School in Milwaukee (WI) when outside the building, a fight breaks out between two female teens.
Initial calls to 911 indicating a "minor dispute" and a "fight" are soon superseded by new incoming information—this is actually a shooting.
Police roll.
Code three.
They arrive at the location to find multiple victims with gunshot wounds. Four teenagers—ranging in age from 15 to 17—and one 20-year-old woman are transported to nearby hospitals with non-life-threatening injuries. Each is treated and released.
Witness statements are taken, a description of the gunman—and eventually, the known identity—is gathered, and a manhunt ensues. Before long, 35-year-old Devon Jobe turns himself in and is charged with five counts of second-degree recklessly endangering safety.
During the subsequent legal proceeding, it's discovered that Jobe fired several "warning shots" into the ground in a misguided effort to break up the fight. At the advice of his attorneys he pleads guilty to four felony counts of injury by negligent use of a weapon.
This is where Judge Feiss comes into the story.
During Jobe's sentencing hearing, Feiss reportedly said, "You have the ability to overcome this and I think you will."
Feiss added, "You made a really tragic and unfortunate choice, but I don't see you as a continuing threat to the public."
Feiss then sentenced the father of three to two years' probation in one more instance of his judicial leniency and procedural expediency.
Now, is it likely that Devon Jobe will go on to commit a crime even vaguely as grave as the one that Darrell Brooks did? No.
Unlike Brooks, Jobe had no previous criminal history prior to foolishly, carelessly, and needlessly uncorking a few rounds into the ground. Unlike Brooks, Jobe expressed genuine remorse for his actions and vowed, "I am going to make my family and my community proud of me again."
Second chances are all well and good, and perhaps Jobe is the picture perfect example of offender rehabilitation into civilized society. Perhaps this movie has a happy-ever-after ending.
How the rest of Jobe's movie unfolds is unimportant… until it isn't.
What is important is keeping a careful and critical eye on people like David Feiss, who isn't alone in facilitating the freedom of individuals who might do harm to their communities.
In fact, there were numerous other individuals who made poor decisions leading up to the Waukesha Christmas attack.
The Accident Chain
When the National Transportation Safety Board investigates an aircraft incident—in the worst case, a fatal airplane crash, but also in non-fatal, near-death cases like emergency landings, runway incursions, and other near-misses—they typically discover more than one contributing factor to the event. One problematic thing occurs, leading to another, causing yet another, and resulting in still another.
The NTSB calls this the "accident chain."
The Aircraft Owners and Pilots Association said in an article several years ago, "If at any point leading up to the accident, a link is broken by a sound decision, the accident is prevented."
This principle can be applied in a variety of other disciplines—including and especially the criminal justice system.
In the abovementioned case of Darrell Brooks and David Feiss, a host of other links in the chain existed—and could have been addressed—that would have broken the chain of events that led to the deaths of six and life-altering injuries to scores more.
Wisconsin Attorney General Josh Kaul and Assistant Attorney General Jacob Corr had reportedly offered Brooks at least one plea deal during his initial hearings for the 2020 shooting case that ultimately led to Brooks' $500 bail. Address that link and the chain ends there.
The office of Milwaukee County District Attorney John Chisholm has a storied history of electing to minimize—or not even prosecute—serious violent offenses cases, and in the gas station vehicular assault incident, Assistant Prosecutor Carole Manchester agreed to Brooks' $1,000 bail. Address that link and the chain ends there.
Of course, there are myriad other links in the criminal justice accident chain. The mainstream media that frames the discussion on crime and punishment as "systemically racist" and with salacious "clickbait" headlines—with the sole objective of increasing ratings, site traffic, and advertising revenue—is an important link. The voting public who put into office judges and prosecutors possessing an affinity for offenders over victims—or the elected leaders who appoint such individuals to judicial and/or prosecutorial posts—is yet another link.
Wherever, whenever, and however any link in the chain can be addressed, it must be given very careful consideration and met with an appropriately affirmative response.