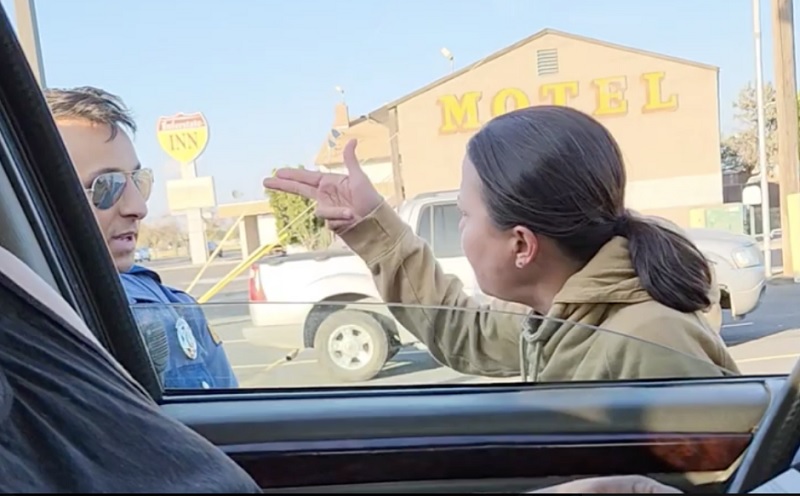 Video (Fox News) from September 2022 of Washington State Trooper Yasin Anwar being encroached by an agitator who objected to his traffic stop.
Questions: Should the public be allowed to encroach on police and distract them while they are working? Or should police be able to carry out their responsibilities without agitators free to get in their face and distract them from their work?
Answer: Distracting a police officer in the conduct of their duties as in the video above creates a safety hazard for all involved.
Louisiana House District 027 State Representative, Mike Johnson has a solution. He wants police to have space to operate, and has a specific amount in mind.
He sponsored a bill that would allow a 25-foot perimeter around law enforcement so they can focus on what is in front of them. The bill states: No person shall knowingly or intentionally approach within twenty-five feet of a law enforcement officer who is lawfully engaged in the execution of his official duties after the law enforcement officer has ordered the person to stop approaching. Whoever violates the provisions of this Section shall be fined not more than five hundred dollars, imprisoned for not more than sixty days, or both.
With over 60,000 injuries to law enforcement officers every year allowing officers the ability to work unimpeded by third party agitators is an idea whose time has come.