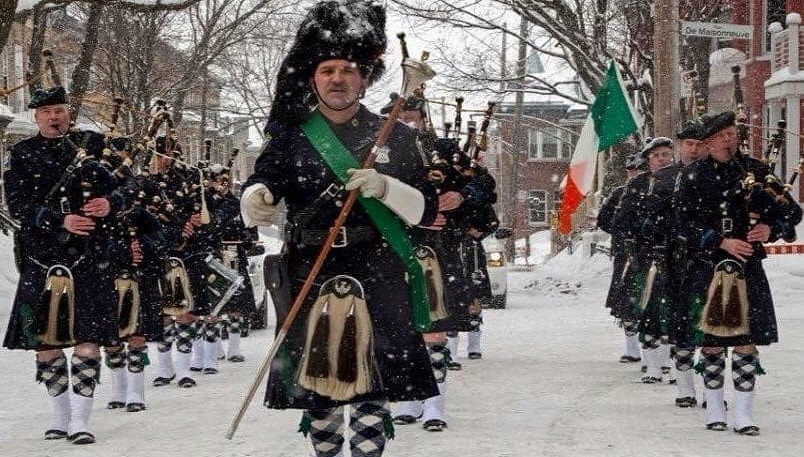 If there ever was a "perfect time" to respect our nation's cops, it is always. But, especially lately, we continue to witness unprecedented vile behavior toward law enforcement officers who, despite dangers to themselves, forge forward and maintain the mission of public safety. That deserves nothing shy of utmost kudos, namely R-E-S-P-E-C-T.
I read an excerpt written by Chicago police Officer Andrés Mauricio Vásquez Lasso, as follows:
"Behind this uniform, there's another human being just like you. This uniform doesn't make me a robot. This uniform is not a symbol of hate. This is not a symbol of us vs. them. I hate injustice and lawlessness as well. That's why I became a cop. Even though my actions won't change the world, I can change the world of every person I get in contact with." That is a lump-in-throat organic statement made by a courageous cop who lived his words via unhesitant actions, paying with his life as an eternal testimony.
Officer Vasquez Lasso was shot and killed recently while chasing down a malicious monster. When we read his words and ponder them, the message is likely the rather universal one harbored by all police personnel.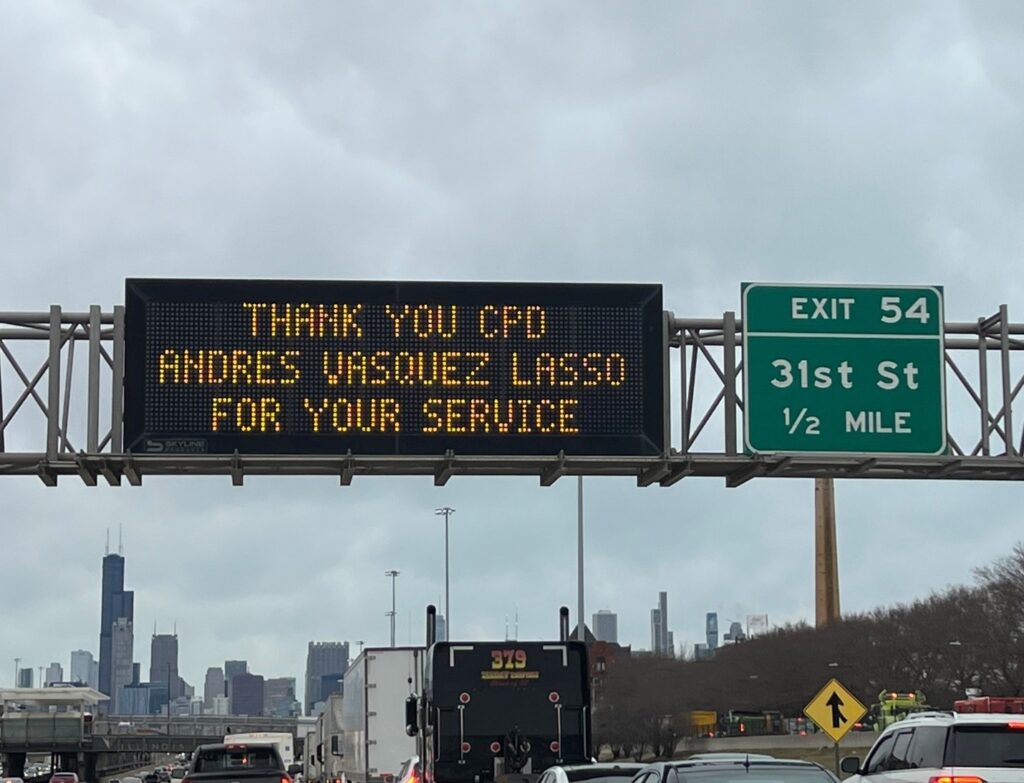 (Photo courtesy of the Chicago Police Department.)
Soon-retiring Chicago Police Superintendent David Brown spoke on the unrelenting issues confronted by cops and the toll on the psyches of brave souls who step forward to fight evil:
"We don't know if anyone fully understands the trauma of seeing people at their absolute worst; or the horrors of seeing death, mangled bodies, tortured souls. Do you really understand that we confront mean, violent people? Do you really want to see our pain, our isolation, due to being hypervigilant all the time? Our grief is deep and dark…and seems hopeless."
Superintendent Brown's pointed prose blends cautious optimism with the devil's in the details, some ingredients that emphasize the pedigree of cops, largely ignored by others voluntarily blinded by politics and its inherent propaganda machine churning out ugly fiction.
Turning a nation against its protectors is a surreal notion. The nation's protectors fighting the good fight, regardless of the wall of animosity and sabotage and the field littered with landmines…is nothing shy of pure humanistic triumphs.
It has me thinking of cops' sanctity, still…
To push on and somehow circumvent the tsunami of misplaced hatred. To be chronically told "You're not wanted!" Yet our cops suit up and boot up, wanting to do something good about everything bad…and live to tell about it all, prepping minds of younger generations seeing a highly tumultuous society whose destiny is indubitably challenged.
We are seeing breakthroughs, though. The pendulum swings with momentous sway and blessings for continued battles hard-fought by those who pin justice shields.
Our friends at Bibles for LEOs recently posted something that reflects the nature of what we are discussing today, saying, "Police Officers praying at the altar. Prayer is not a sign of weakness but a sign of humility, reliance, and trust in God." That phrase was accompanied by this image:
(Photo sent to Project Humanize by an anonymous source.)
That same photo was sent to Project Humanize, whose Inbox received from an anonymous source requested publishing the following words:
"I wanted to send a photo I hoped you may post to Project Humanize. It's 3 officers from an area of Virginia kneeling at the alter during a service. I know it can be hard for LEOs to trust (for obvious reasons) and show their sensitive side, and a side that does need help even if it's from God, because of the stigma of needing help [is perceived as] 'unfit for duty'- not true as we know.

"I hope you can share this photo and have a caption with similar information as what I am sharing with you now. I think this photo is powerful as it shows LEOs it is okay to trust in God and ask for His help and show it – that is not weakness". Nothing to add to that, just spreading the food for thought.
I recall when, way before I was even remotely on the road to becoming a law enforcement officer, how I thought most cops were rather solemn, not speaking much, scoping an entire scene, listening astutely before uttering recourses in a resolute tone.
At countless police funerals honoring those fallen in the line of duty, not much is said among LEOs. Organizational embraces are more common. But if you were to examine the facial expressions of cops before, during, and after a burial service for a fallen comrade, the messages of emotional flux are evident in their tight jawlines and squinty eyes and perked ears, especially obvious when a class-A-uniformed police officer plays Taps or a Gaelic band of brothers and sisters empty lungs into bagpipes.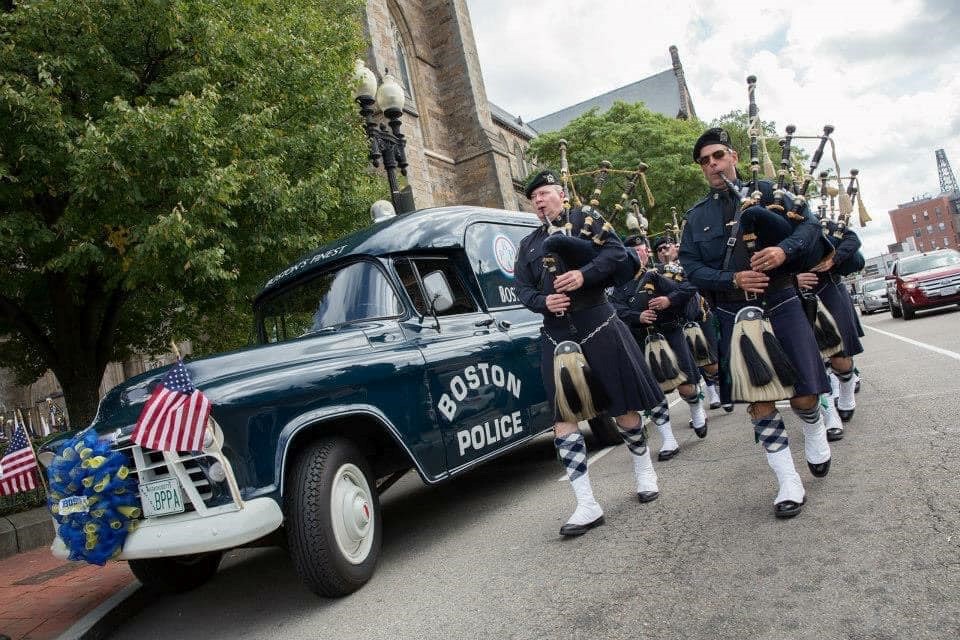 (Photo courtesy of the Boston Police Gaelic Column of Pipes and Drums.)
When I was training to be a cop in the police academy, a family member gifted me with a small blue-paper-wrapped box that contained The Policeman's Bible. It is compatible with just about any other Bible except it is attributed with revelations seasoned with how God's peacekeepers are heralded for combating evil.
With that said, folks at Bibles for LEOs offer what they call an "Outreach Kit or a Devotional Book for our Heroes."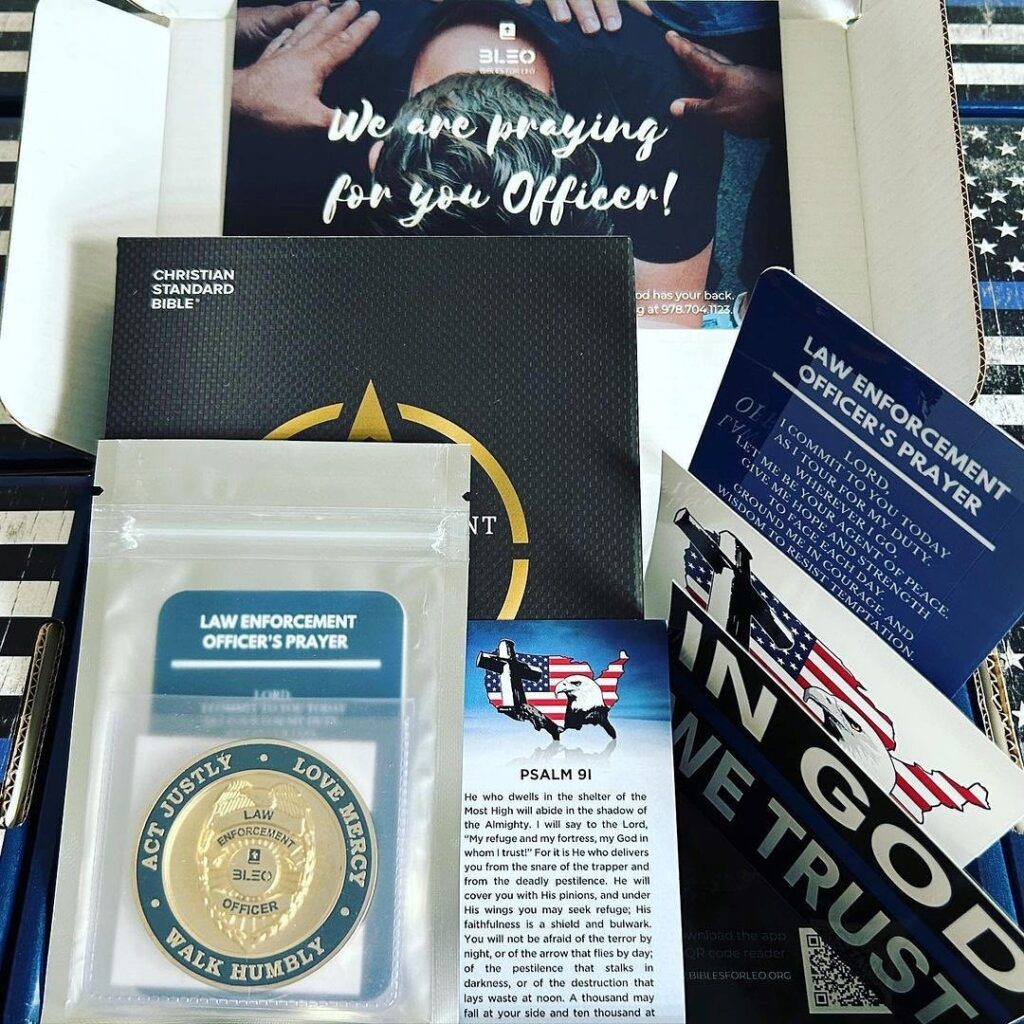 (Photo courtesy of Bibles for LEOs.)
"With everyone's help and support, we will continue to provide these two items for our Heroes. God Bless Our Incredible Heroes!," wrote a Bibles for LEOs spokesperson. Respecting that is equivalent to respecting the intended recipients as well as the citizens who support the campaign, by blessing those who work in a squad car without enough room to fit the abundance of proverbial hats they must wear at any given millisecond.
Of the variable ways to support and respect cops, backing the blue with Bibles and prayerful intentions with far-reaching diaspora outbattles the muckiness infesting the streets.
Under a grassroots-like lens, citizens recognize the depths of police work, in their own ways honoring and respecting their local police organizations for everything they continue to do, certainly when casualties are tolled.
The general public invests personal time in creating things for police personnel to keep as mementos and gestures of gratitude. Quilts for Cops and Running for Heroes are a mere few examples. There are many just like it. And it is one reason why I write for the National Police Association: How the NPA organization fulfills its mission by supporting the police profession in noble ways is a magnet I proudly stick with.
There is so much going on out there in society. The milestones and triumphs and stewardship and downright good deeds done by cops in the United States are infinite, even though mainstream media is diligent in hiding myriad feats of fantastic police work demonstrated by deep humanism.
Nowadays, I imagine cops must feel a lot like a boxer in the ring, up against the ropes after taking way too many hits to the mind, body, and soul…yet mustering energy from reserves, rebounding after a carefully measured exhalation and movement out of the blast zone, recalibrating and swinging at nemesis after nemesis.
For anything remotely like that and so much more, steel-plated RESPECT for America's law enforcement professionals.