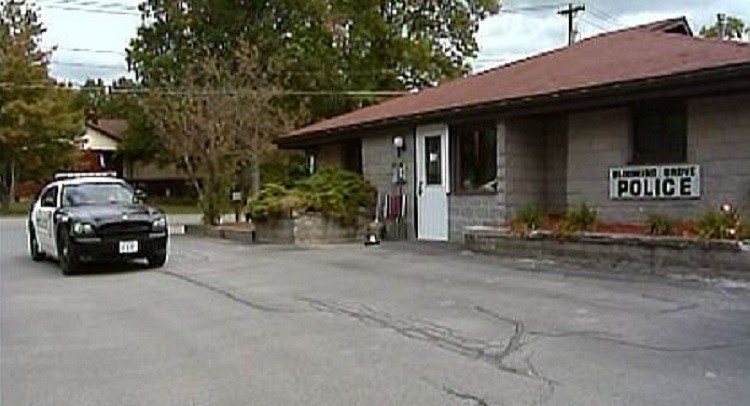 Let's define what a small agency is by doing some math. With 168 hours in every week, assuming a 40 hour week and we want 24-hour coverage, that will require 4.2 officers. Those officers will need to take sick leave, vacation, and holidays which could amount to 30 additional days they are not available to work a shift, which 4.6 hours a week needing shift coverage. So we'll add another .8 of an officer to make an even 5 officers. Do we want some training for our small force? That will take at least 10 more shifts away per officer that will add an additional deficit of 400 hours. Add to that an hour per week per officer for being in court and other activities that remove them from being on duty and we need at least 7 officers to keep a patrol car on duty.
Of course, we probably need a chief to keep up with administrative responsibilities and we would really like to have at least 2 officers on duty at least, so we're up to 15 officers. That's my definition of a small agency – any law enforcement agency whose ability to provide 24-hour service with a reasonable response time whose service would be significantly hampered by one officer's absence.
A recent mass resignation in the town of Kimberling City in Missouri will be leaving the town in the Branson, Missouri region and claiming the title of the bass fishing capital of the Ozarks, without a police force in a matter of days. The resignations were not in protest, but several of the 5 officers have taken law enforcement positions in a nearby community that offers better pay and benefits. The Chief resigned first to explore other career options. The civilian clerk also has left.
In recent years other small communities found themselves with no staffing for their police department including Green Mountain Falls, Colorado, Blandford, Massachusetts, Fairland, Oklahoma, and others. The precarious viability of small-town law enforcement is evident, and not being helped by the wave of retirements and resignations across the country.
Working with fewer than the number of officers needed for 24-hour coverage – a condition most American's can't imagine – requires some contingency planning. Having an officer on call is one common approach. Although it might add precious minutes to the response time, most officers who are on call can compete with their firefighter colleagues in the skill of getting dressed and out the door quickly.
Other agencies use part-time personnel to fill out their shifts. There are often willing retired officers or trained reserves who will voluntarily or for an hourly rate fill the schedule gaps and be available for public events requiring a beefed-up police presence. Depending on other agencies through mutual aid requests or service contracts is another method. Walsenburg, Colorado voted to eliminate their police department and turn over all equipment and their annual budget to the Huerfano County Sheriff to provide police services.
Small town politics can certainly add to the fragility of policing where loyalties and expectations of special treatment tax the ethics of police leaders. Maintaining competitive wages and benefits is a challenge, as well as keeping up-to-date equipment that is increasingly necessary to maintain modern police operations. Despite the quality of life arguments in favor of working in a small town where individual officers can establish relationships and make a real difference, that warm feeling doesn't butter anyone's bread.
Putting a further squeeze on small agencies is – you guessed it – anti-police sentiment that has resulted in increased unfunded mandates and policies hostile to police efficiency. Reducing opportunities for federal assistance with equipment, removing qualified immunity, and increasing liability are all very practical reasons to stop being a cop. Colorado is mandating body cameras for every uniformed police officer. Although the legislation promises to fund acquisition of the cameras, the mandate will exist whether the dollars are there or not. Bodycam use, while supported by most police, is expensive long term because of eventual replacement and upgrades needed, but mostly the cost of storing video evidence and sorting through video in response to requests from defense attorneys.
If small agencies disappear, the defunding movement will claim small victories every time. Citizens who call 911 to find out nobody is coming soon will suffer. It is not likely that federal grant money will be available to supplement the daily needs of small agencies. But there will be funding for training in how to be nice and respect people's feelings. No comfort to the lone officer driving a patrol unit with 200,000 miles on it.