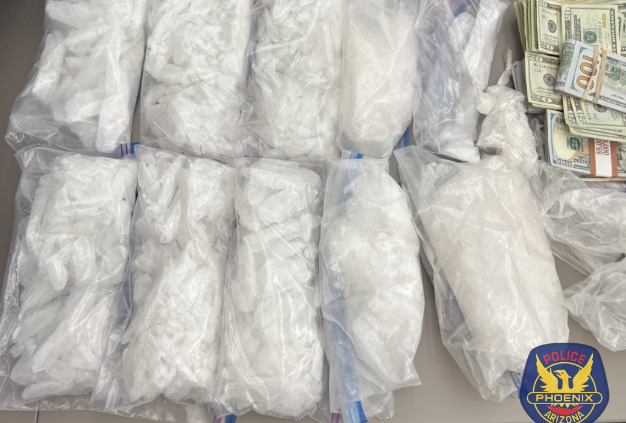 Like other jurisdictions nowhere near the United States southern border, on Florida's east coast, Flagler County Sheriff Rick Staly provided a blanket statement of how Mexican cartel drug lords' poisons permeate throughout America, regardless of where that may be.
Sheriff Staly offered us the following words colorizing the impacts of cartel drug flows through the "Open Border Policy" pathways along the southern border: "Fentanyl seizures are up over 300% YTD compared to all of 2021 in Flagler County. Fentanyl, methamphetamine, heroin, marijuana, and counterfeit pills laced with fentanyl are being mass-produced by Mexican Cartels and smuggled across the southern border and distributed across the United States. This situation makes every town and county in America a border town."
That's one statement belying a broad perspective based on local statistics to underscore the point.
The sheriff's statement evolved after a physical visit to the southern border town of McAllen, Texas, —also referred to as "ground zero"— while accompanied by U.S. Rep. Kat Cammack (R – Florida) and "a Congressional delegation" including members of the Texas Highway Patrol, Texas Department of Public Safety, and the Border Patrol Council for "briefings from Homeland Security Investigations (HIS)."
Under the auspices of the U.S. Immigration and Customs Enforcement (ICE) —an "alphabet soup" acronym we haven't seen much of lately and may wonder why— HIS was briefing state and local law enforcement officials on the status, the same ole status we have been hampered by since the White House had a new occupant who dispatched his VP to address the undeniable fester at the border.
What came of it? Well, the border is still open and word salad flows as much as the illegals.
What does that mean? Bad stuff is pouring in and cartels pushing these poisons are pulling in around "$30m a day between drug manufacturing and smuggling and human trafficking. Ingredients for the drugs primarily are purchased by the Cartels from China and India," according to the sheriff's press release details.
That's a detail about the drug flow.
Per Sheriff Staly: "The delegation went on patrol with the Border Patrol Council as migrants were apprehended that had tried to avoid capture, went to the scene of a recent violent encounter with an illegal migrant where a Border Patrol Officer was seriously injured and on patrol with the Texas Highway Patrol on their heavily armed patrol boats going by a Gulf Cartel 'vacation home' mansion on the Rio Grande River across from Mission, TX."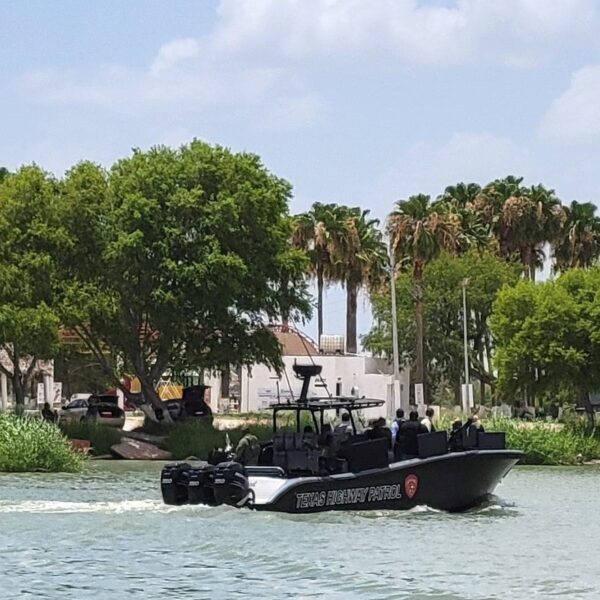 (Photo courtesy of the Flagler County Sheriff's Office.)
Something else evolved from this Congressional mission to the southern border: an astute observation from Congresswoman Cammack regarding how local law enforcement entities are doing what the federal government is not…
"The group also joined the Congressional Infrastructure Committee meeting being held in Hidalgo County, TX where some members discussed the border and the human and drug smuggling crisis at the border. FCSO [Flagler County Sheriff's Office] was highlighted in the official Congressional Record by Congresswoman Cammack, while comparing the limited resources of HSI in the Rio Grande Valley Sector to the abilities of the FCSO Investigative Services Division."
I've lived in Flagler County for a spell. It is not humongous. It is minutes from world-renowned St. Augustine. Like anywhere else, it has its problems. While there, I often read about drug cases/arrests via the police blotter.
After evaluating ongoing border breaches and how it is plaguing all corners of America, something bizarre happened. While waiting on their plane out, the Congressional contingent of elected and law enforcement officials observed a batch of busses and an airplane picking up immigrants, reportedly transporting them to El Paso, Texas for a destination of Delaware.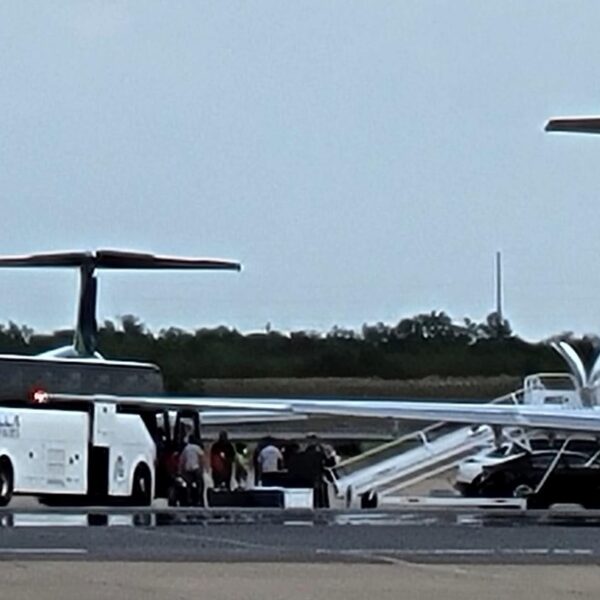 (Photo courtesy of the Flagler County Sheriff's Office.)
"What you allow is what will continue." Those words were spoken by Louisiana Senator John Kennedy during an on-air conversation held with Fox News anchor Bill Hemmer. Although the senator was speaking of broader context issues America is confronting, regarding political winds and wokeism fanned by the "party in charge" at the moment, his message also applies to the ongoing border breach and contraband traipsing into America.
Echoing Senator Kennedy, Congressman Vern Buchanan (R-FL) said, "From the United States' disastrous withdrawal from Afghanistan, to the worsening crisis at our southern border, to skyrocketing gas and energy prices, it's clear that President Biden and his incompetent administration are not up to the task."
Fox News's Liz Peek wrote a piece about Mr. Biden in which she coined "The Great Distrust" to describe the sentiment among Americans, reasoning why citizens are distrustful of and unsettled by Biden due to the border hemorrhage among other weighty matters.
It's no wonder Border Patrol "morale is in the toilet."
The night before the Congressional delegation would visit the southern border, National Border Patrol Council spokesman Chris Cabrera was interviewed by Fox News: "Morale is in the toilet. I mean, I've been here 20 going on 21 years. I've never seen it this bad.
"When you have all we have going on now with the administration just flat out calling our guys racists with the stuff that happened out in Eagle Pass or Del Rio, when you're allowing people to come over and in a sense just flaunt the rules right in your face, we're not doing what we're hired to do."
On that note, deserving castigation is toward the White House administration, not any of the hard-working, dedicated federal agents trying to do a job made untenable by the party in power.
As our subject matter title implies, local cops are nonetheless gatekeepers at their respective jurisdictional portals, serving as backstops for people and products that slipped through the border breach.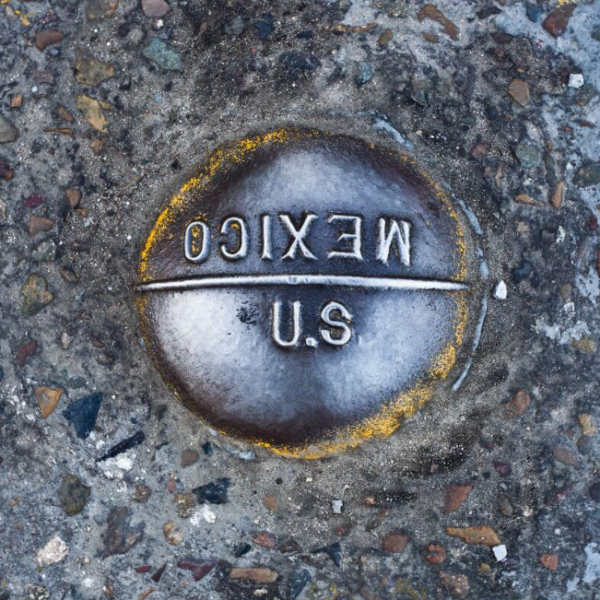 (Photo courtesy of Unsplash.)
Former Arizona Supreme Court Justice Andrew Gould, who is also running for AZ's attorney general seat, has published a plan in which Arizona's law enforcement officers can enforce trespass laws after the landscape is properly signed according to his "No Trespassing Zone" initiative.
Certainly a worthy effort. All states have laws against trespassing, and signs are the statutory requirement (aka "reasonable notice") for state, county, and city cops to enforce such a violation.
Citing President Biden's "open border policy" and how it "has allowed cartels to tighten their grip on the border, allowing them to spread violence and bloodshed across Arizona," Judge Gould echoes that "The federal government has abandoned us, and we need to consider new and innovative ways to ensure our safety."
Innovative or otherwise, the approximately 850,000 men and women wearing justice badges among the 18,500 or so law enforcement entities serving and protecting America's population have been dealing with the scourge created by cartels for quite some time.
This is not to sidestep anyone's plans on helping mitigate southern border matters. Instead, it reminds us of what has been going on and how out of control it has become…to the point of reaching doorsteps far and wide throughout our beloved landscape. In this context, your local cops are already there and pushing back as best possible, despite the antithetical White House immigration policies and anti-police fester.
With that, anyone can imagine the cartels' enterprising mindset and broad smiles, knowing the border is vulnerable and some politicos and their constituents favor erasing police from the picture.
As our topic today highlights, cartel-caused problems are already insidious and thoroughly inland.
Judge Gould's "No Trespassing Zone" initiative "relies on a fundamental principle of law enforcement: To deter crime, there must be consequences for violating the law. Whether the penalty is a lengthy prison sentence for a cartel member or a more lenient sentence for a trespasser, the law must be enforced when there is evidence to prove that a crime has been committed. Many people have fought and died to preserve the ideal that America is a nation of laws. To honor those sacrifices and to protect the lives and property of our citizens, we must enforce those laws."
Trespassing laws/signs have merit and constitutional preservations regarding land sovereignty, written on behalf of rightful owners raising cattle or planting daisies or wanting nothing more than abundant solitude on privately-acquired acreage.
At this juncture, seems we oughta acknowledge that there is the U.S. Department of the Interior as well as thousands of offshoots pluralized as departments of the interior, otherwise known as America's local law enforcement agencies doing what they've been doing for a while now—securing sovereign domains.
Sheriff Staly hit it on the head with his county's massive tally of consistently pervading hardcore narcotics cases enabled by the cartels' craft and trade, flaunting it all with gobs of money to afford a riverfront estate they use as a vacation home.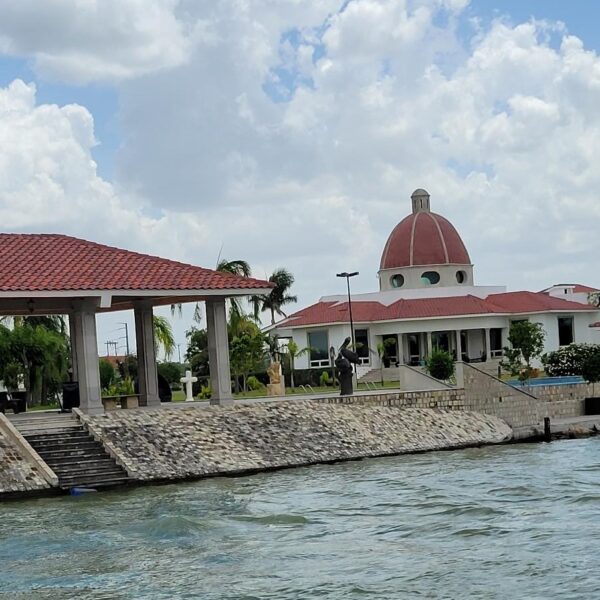 (Photo courtesy of the Flagler County Sheriff's Office.)
He added, "The border is not getting any better and it's impacting Flagler County and every city and county in America with human trafficking and drugs."
Cartels pushing poisons across the border, amassing billions of dollars in profits along the way, can be relatively abated via full-baked immigration policy implemented by well-funded and adequately staffed border protection agents who do not have to concern themselves with maligners-in-chief stupidly prejudging and foolishly reacting to what they know nothing about.
Cartels smuggling humans across the border in general or for the sex trade all fall to your local law enforcement officers, with heartrending instances of cops saving terrified children destined for illicit markets.
None of this is pretty. Much if not all of it can be repelled at the border, if only…
After he returned from the border evaluation, on June 22, Sheriff Staly forthrightly put it this way: "The border is coming to you."