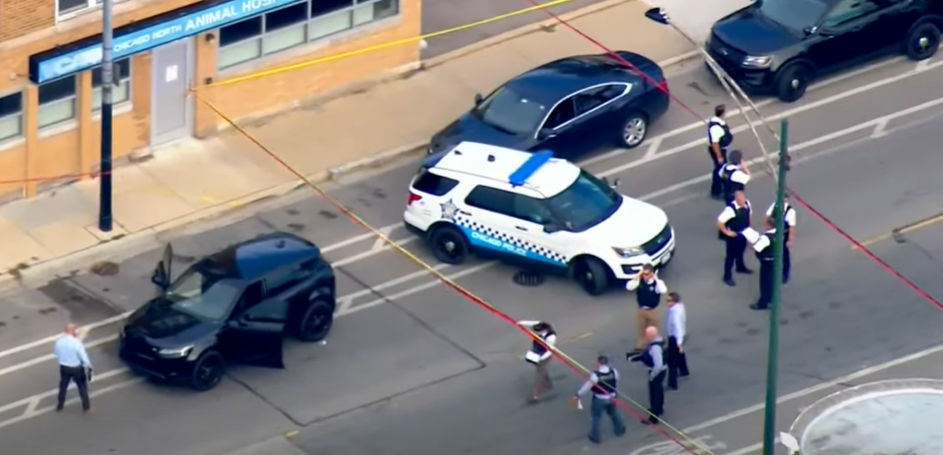 The National Police Association is announcing a $5,000 reward for information leading to the identification, arrest, and conviction of the individual responsible for the shooting of an off duty Chicago PD officer September 20th 2022.
The officer was driving on the border of the Irving Park and Avondale neighborhoods when someone in a black SUV in front of her abruptly stopped, which led to a crash near a local Jiffy Lube, police said. She was shot during a confrontation with the driver of the black SUV in the 3600-block of North Elston Avenue at about 3:10 p.m.
The officer suffered non-life-threatening injuries and was transported to Illinois Masonic Hospital; she was conscious throughout a conversation they had at the hospital, Brown said.
Police said they are searching for a suspect who was in a black SUV and sped off from the scene near Addison and Elston. They located the vehicle in the 5800-block of North Drake Avenue, but no one is in custody. The car was unoccupied when it was found.
Anyone with information is encouraged to call (312) 746-6000.
The NPA's reward program terms and conditions can be reviewed here https://nationalpolice.org/rewards/.
The National Police Association is a 501(c)3 nonprofit with a mission of educating supporters of law enforcement on how to help police departments accomplish their goals.