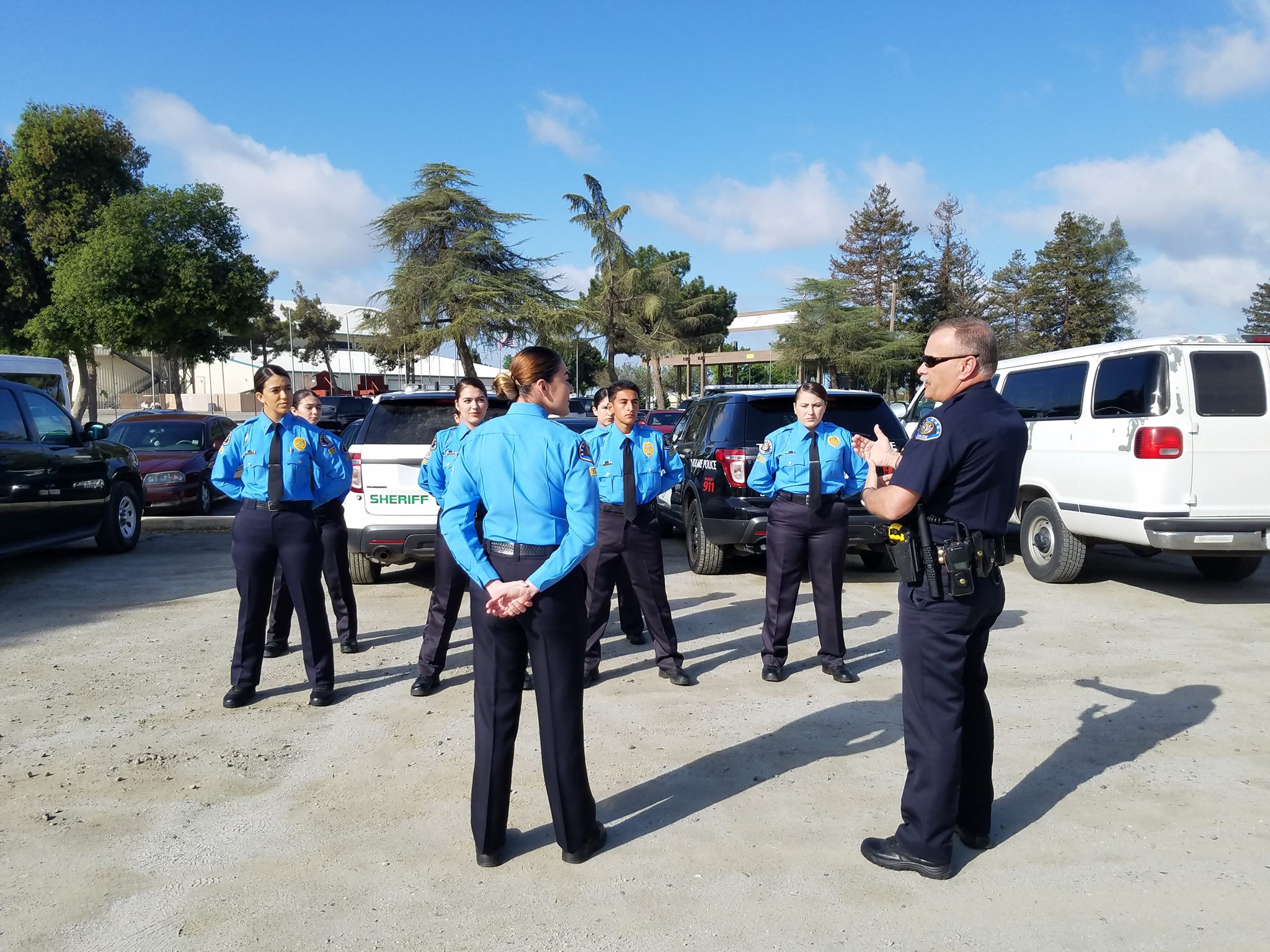 Although just about everyone has heard of the significant shortage of law enforcement officer applicants thanks to the drab messaging from police defunders, police explorers looking at potential careers as cops may help offset vacant public safety positions in America.
In that context, I came across what could be described as a from-within recruitment method, whereby a police agency looks at its non-sworn members and volunteers to consider roles as sworn peace officers.
The Tulare Police Department has an initiative called the Day One Project, modeling how a law enforcement organization capitalizes on internal talents observed for a concentrated stretch of time, shaping cop candidates from Day One, ultimately meeting police administration's measure of suitable staff to fill the void of sworn officers.
With such a program, a pilot for Tulare PD it seems, the police executives called in a young police explorer who caught their attention enough to extend a conditional offer to advance her career as a bona fide law enforcement officer under their tutelage, ensuring her of guidance and applicable investments resulting in a mutually benefitting outcome.
Per a Tulare police bulletin, "Chief Ynclan offers TPD Explorer, Leticia Sanchez Valdez the opportunity to become a TPD police officer. Welcome to the family Leticia!" Respectfully, TPD welcomes her to the sworn side of the police family.
In a separate bulletin, the Tulare police administration elaborated: "We are proud to introduce a new member of our TPD family, former Tulare Police Explorer, Leticia Sanchez Valdez.
"[On November 9, 2022], Leticia interviewed for the position of Police Officer Trainee and passed with flying colors. This position allows the Tulare Police Department to hire an individual and sponsor them through the Police Academy. Upon successful graduation, the Trainee will be integrated into the Tulare Police Department Field Training Program, where they will be taught policies and procedures.
"Leticia has been a TPD Explorer for approximately 1 year. We are excited to be able to provide this opportunity to Leticia and follow her journey!"
As a refresher of what a police explorer is, the Tulare PD provided this synopsis:
"This is a values- and skills-based program where Explorers learn the importance of honesty, discipline, and responsibility while learning police procedures. The goal of the program is to prepare explorers to successfully achieve a Law Enforcement career.
"The Explorer Post is led by explorers, who serve as captains, lieutenants, and sergeants, providing the opportunity to learn basic leadership skills."
Expounding on that a tad, police agencies that have an Explorer Post program ordinarily have sworn law enforcement officers voluntarily imparting bona fide police experience and a shipload of knowledge.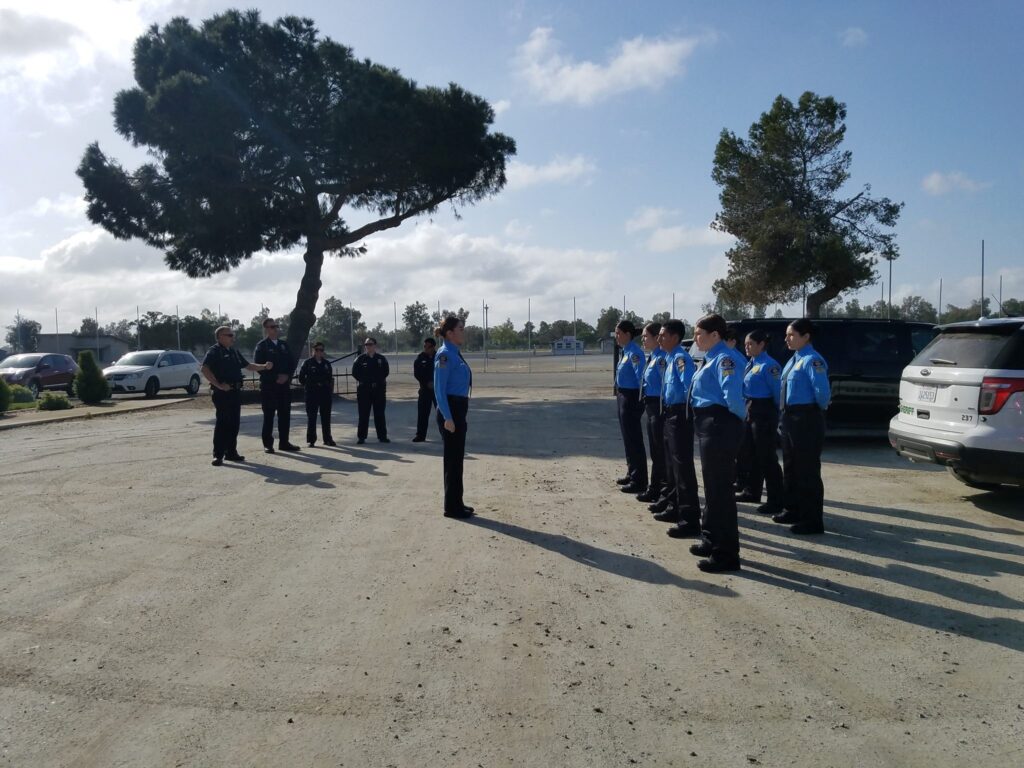 (Photo courtesy of the Tulare Police Department.)
Typically, a few cops supervise the Explorer Post and assess applications, launch recruitment drives, oversee all its member meetings, organize fundraising efforts, set volunteering ventures, manage Explorer competitions (which do include travel out-of-state, thus collecting parental consent forms and booking hotel arrangements), and, back to ground zero illustrating today's topic, retention. After all, the program's goal is to cull candidates and shape future cops.
Where does a young person start the process and what are the requirements? Generally, all departments have the same fundamental stipulations. As per the Tulare Police Department:
Be between the ages of 14 and 20
Live in the local area and attend a local school
Submit to a criminal background check
Demonstrate a desire to succeed, respect for authority, and good judgment
This reminded me of the bygone days when I was a police intern studying criminology in college, earning credits from a full internship while gleaning the cop culture, networking in a municipal law-enforcement agency, studying city governance, and stewarding the citizenry among public servants.
Throughout that information-chocked semester, I did have several opportunities to witness the agency's police explorer program. I got to talk to most of the youngsters who, at that time, were yearning to be full-fledged police officers "someday."
Getting to know the explorers entailed the proverbial wonder and query: Why do you want to be a police officer?
Most of the answers were rather static: To help people.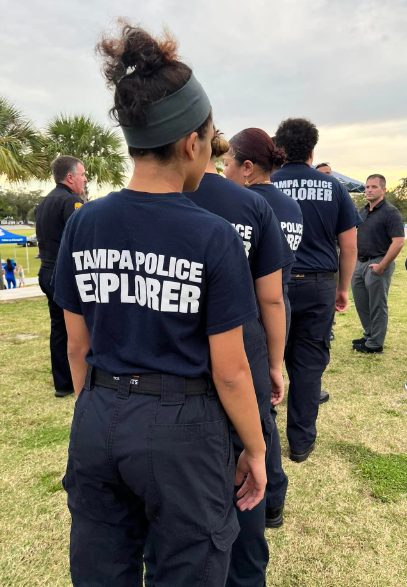 (Photo courtesy of the Tampa Police Department.)
But some looked far enough down the road of life, securing their place in line, claiming their intent to lead an organization by becoming a police chief someday (repeating the cycle of police seeding and sowing.)
Two of the department's police explorers back then were among standouts who projected such bold horizons. Focused and determined they were. Fruition was the dividend of such entrenched aspirations.
Each one is now in a high-level position of police executorship; one a deputy police chief with whom I previously partnered on a midnight-shift squad for years as patrol officers…and the other a recently promoted major with our massive-sized county sheriff's office.
To see photo-imagery of both recently brought me back to their respectfully stated destiny and stature of responsibility in helping guide law enforcement forces in a climate that has morphed significantly since those heyday teenage utterances.
Nevertheless, both of these once-police explorers are now career-experienced command staff members overseeing younger aspirants, like reflections of themselves, reminders of decades-ago prep work facilitating grand opportunities in a field they loved…clearly never wavering from their promise to serve bigly.
Police Explorers coming up through the ranks are often joined by like-minded police dispatchers and community service officers (CSOs). The former is on the other end of the radio console communicating with cops, after fielding calls from citizens. The latter is fashioned as an unarmed uniformed go-between trained to handle police calls for service…minus anything whereby powers of arrest are granted (sworn officers).
I once served in both capacities —police dispatcher then CSO— until I was approached one day by police administration and offered a paid seat (sponsorship) at the upcoming academy class. Naturally, I chomped on that opportunity like a piranha at feeding time.
Sponsorship of police cadets by law enforcement agencies is a sort of symbiotic arrangement: The police department agrees to reserve a seat at the academy for a prospective police officer, pays all tuition for that recruit, and authorizes him/her to wear the agency shoulder patch during training. In exchange, the graduated cadet agrees to serve with the sponsoring agency for a duration commensurate to satisfy all financial investments made in that sponsored individual.
As Tulare PD did with police-explorer-turned-academy-cadet Leticia Valdez, law enforcement agencies benefit by seeing/hearing their support staff (police explorers, dispatchers, and CSOs), embracing the next step (police academy training), and sponsoring home-grown talent, all leading to new batches of police-founded professionals dedicated to the public safety mission via matriculated practitioners.
Similar to the military's rank and advancement structure, law enforcement agencies can build from within. Like baseball and football franchises, scouts can pick from the crop of young up-and-coming prospects, suitably train them, and offer conditional covenants to help predecessors cement formidable teams of successors, thereby offsetting some of the sworn officers' deficit created by the politicos who don't give a lick about anyone's public safety…except their own.