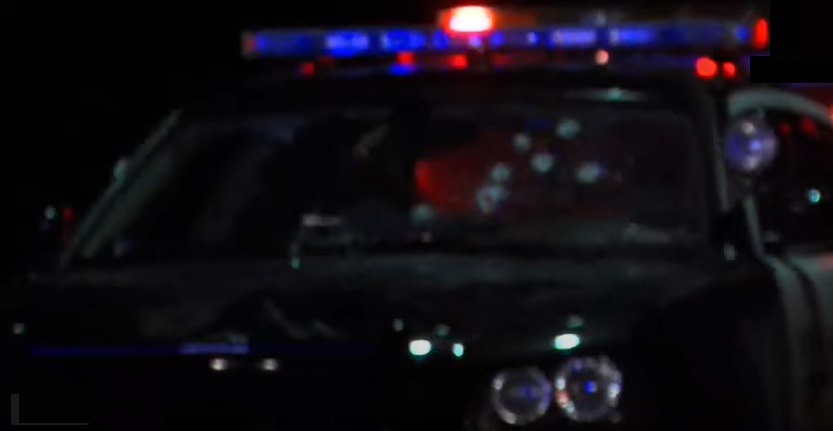 By Steve Pomper  
The numbers keep going up. If you're a cop looking at your stock portfolio, eying retirement (someday), that's a good thing. But if you're a cop, just hoping to enjoy that retirement, the rising numbers of officers shot (and killed) in the line of duty is not a good thing—at all.
According to the National Fraternal Order of Police, as reported by FOX News, so far in 2022 there were "101 police officers shot in the line of duty, a 43% increase from 2021." The numbers are even worse when you compare 2022 with 2020 and see a 63 percent increase to date.
As of April 1 (no April Fool's Day joke), of the 101 officers shot in the line of duty, 17 were killed.
"We are in the midst of a real crisis. The violence directed at law enforcement officers is unlike anything I've seen in my 36 years of law enforcement," National FOP President Patrick Yoes said in a Friday statement.
He continued. "Last year was one of the most dangerous years for law enforcement, with more officers shot in the line of duty since the National Fraternal Order of Police began recording this data."
One recent high-profile attack took the lives of two NYPD officers, Officer Wilbert Mora, 27, and 22-year-old Detective Jason Rivera. They were gunned down while attempting to assist a mother with her out-of-control—armed—son during a domestic dispute.
In another dreadful confrontation, which happened about a month later, one incident saw nine Phoenix police officers shot, also at a domestic dispute. None of the wounded officers died, but the suspect who'd already killed his female victim, after shooting the officers, apparently shot and killed himself.
FOX News reports the five states with the most officers killed in the line of duty this year are, "Arizona, Texas, New York, Georgia, and Washington state."
Most recently, here in Washington, a suspect shot Everett P.D. Officer Dan Rocha, 41, and then ran him over with his car. Police soon arrested the suspect. Officer Rocha, a ten-year veteran, was laid to rest on April 4th.
Last year, according to the FOP, a "'historic' 346 officers shot in the line of duty—63 of whom were killed. That number was up from 312 officers shot in 2020, 47 of whom were killed, and 293 shot in 2019, 50 of whom were killed…."
It's clear the radical left (BLM/Antifa) has explicitly, and often, called for violence against police officers. And the more "mainstream" leftists have tacitly abetted them through soft-on-crime policies and toxic anti-police rhetoric.
Respect for the police, generally, won't fully return until it returns specifically to leftist political leaders. You simply cannot have politicians reflexively disparaging cops, even calling them murderers (Kshama Sawant, Seattle City Councilmember), without consequences (because leftist judges won't allow cops to sue her), and expect the community at large to respect the police. Especially those people more susceptible to leftist propaganda.
I know many good people still respect the police—I think, even most. But many who should, don't because of poisonous politicians. I recall in the police academy, one reason instructors taught us to treat everyone, even criminals, with respect (commensurate with their cooperation) was not to bring more trouble on the cops than we already get.
As an active cop, during my career, I had many suspects thank me for treating them with respect. I'd tell them they'd earned it by being cooperative. Another officer I knew, a gang detective, would likely be dead now if he hadn't treated gang members (who'd earned it) respectfully during contacts and arrests.
As I recall, many years ago, a full-scale donnybrook broke out in downtown Seattle near Pioneer Square. A plain clothes gang detective was working the area. During the melee, someone struck him in the head, and he went down. Gang members swarmed toward him, but another banger told them to leave "him" alone. Apparently, the cop had treated this criminal with respect, and he returned the favor—when it mattered.
Another way to reclaim respect for the cops even with the toughest of criminals is to ensure significant punishment when suspects injure cops and that they receive capital punishment when they kill cops.
Remember, these murderers are not just killing the individual human being behind the badge, which is bad enough. They're murdering a representative of society and of that society's commitment to law and order and the American criminal justice system.
In Texas, recently, three men were charged with capital murder. According to NBC News, this was "in connection with a shooting that led to the death of an off-duty sheriff's deputy…" (which is a weird way to put it "led to the death?", but it's NBC, so…).
Reportedly, 51-year-old Deputy Darren Almendarez and his wife were shopping for a cookout they were hosting to celebrate his sister's birthday the next day. As they left the store, the deputy saw three suspects "trying to steal his truck's catalytic converter."
FOX News later reported the suspects opened fire, striking the deputy "multiple times" as he approached his vehicle. Almendarez was able to shoot two of the suspects, who then escaped.
In critical condition, medics transported the deputy to the hospital where doctors pronounced him dead.
Two of the three suspects, those the deputy shot, were initially arrested when they sought treatment at a hospital. Police later apprehended the third.
FOX News reported the suspects' identities as 23-year-old Joshua Stewart, Fredarius Clark, 19, and Frederick Tardy, 17. Tardy, a juvenile, is being charged as an adult and also faces capital murder charges.
"News of Almendarez's murder led Texas Gov. Greg Abbott to voice support for capital punishment for 'cop killers….'"
Gov. Abbott tweeted, "Cop killers deserve the death penalty."
Yes. They do!