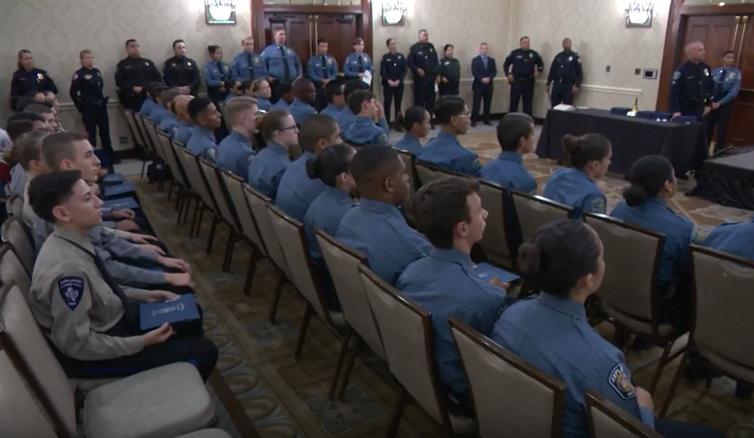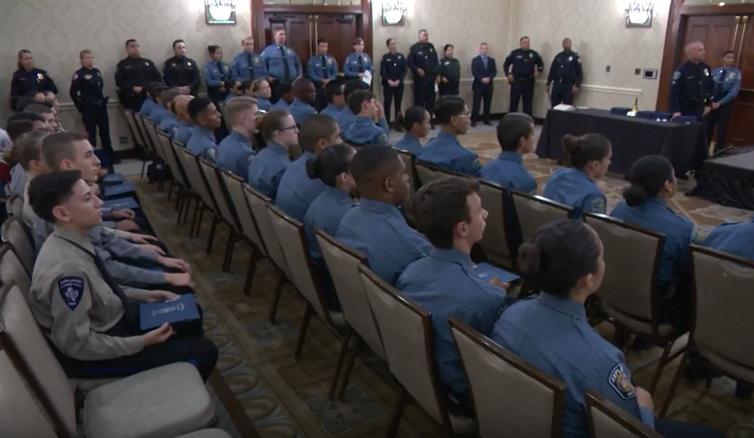 A study was at the center of the World Economic Forum held recently in Davos, Switzerland, and it cited the top 15 occupations aspired to by teens across the globe. Among the top 15: Police officer.
According to the Organization for Economic Co-operation and Development (OECD), "Huge changes to the world of work over the past two decades have made little impact on teenagers' career expectation, which have become more concentrated in fewer occupations. More young people than before appear to be picking their dream job from a small list of the most popular, traditional occupations." That statement flies in the face of recently reported trends that law enforcement roles are not pursued and are going unfilled.
The study's gist is that "teenagers' career expectations [are] narrowing to [a] limited range of jobs," to include doctor, architect, veterinarian, teacher, business manager, lawyer, designer, nurse, musician, actor, mechanic, psychologist, IT specialist, engineer and…our guardians at the gate, police officer.
The OECD study was conducted by "an international organization that works to build better policies for better lives. Our goal is to shape policies that foster prosperity, equality, opportunity and well-being for all. We draw on almost 60 years of experience and insights to better prepare the world of tomorrow." Perfect! Especially since the world of tomorrow comprises our youth and their goals in life—let's hope those insidious fanatical liberal ideologies and policies (ahem…California and New York et al.) do not pollute (dissuade) the stream of aspiring candidates.
One goal in life, no matter where one lives, is an educational foundation to help achieve objectives and perform the requisite tasks to fulfill roles in society. Beyond the formative years (elementary school) is high school. I can't speak for other nations, but the United States has had a tradition of allowing youngsters (usually high-schoolers) to explore the possibility of a career performing police work. In law enforcement agencies across America are active-duty cops who essentially volunteer their time to mentoring aspiring cops. The young apprentices are called "police explorers."
The OECD study emphasized "the frequent misalignment of young people's career aspirations with the education and qualifications required to achieve them. Addressing this challenge requires ensuring effective systems of career guidance combined with a close engagement with the working world." Interpreting that statement as it relates to police officer aspirants, general education is still the relative norm (majority of law enforcement agencies do not require college education) supplemented by police explorer opportunities ("engagement with the working world").
Seems we are on the right track.
In my neck of the woods, Police Explorer recruitment is relatively robust. Youngsters join and are guided by both sworn and non-sworn police personnel in all facets of being an effective cop. I enjoyed instilling police knowledge in these teens, often musing having a hand in helping shape the future cops of America (at least those in my jurisdiction). Competing with other police explorer posts, our police explorers traversed Florida and other states, garnering a bevy of beautiful trophies and ribbons (which adorn HQ hallways).
Later in my police career, I became a field training officer (FTO) indoctrinating newly-hired police officers in the myriad details factored into staying alive while serving the citizenry. In fact, a few of those former police explorers were assigned to me years later, as their FTO responsible for teaching the ropes. Made my job easier, since I already had exposure to these rookies years prior, already knowing their strengths and weaknesses, capitalizing and tweaking along the way.
Similarly, police academies in my regional area are not necessarily hurting to fill future-cop seats. Although I can't speak to the purported shortage of viable candidates elsewhere, I can say the myth is dispelled on my local level. This circles back to our topic discussion: youngsters are not necessarily turning away from law enforcement careers, despite the anti-police climate. Perhaps these teens know better than to buy into the putrid propaganda emanating from the mouths of some politicians.
Even though the OECD findings cite more boys than girls aspire to police officer roles, several female cops have recently achieved high praise for stellar police careers. Despite fewer females opting for police careers, those who committed long ago were recently promoted: Cheryl Moody was recently appointed as the Pasadena Police Department's first female deputy chief, making a mark in the agency's 130-plus years history. Another first of its kind, the 200-year-old Jefferson County, Alabama sheriff's office named its first female deputy chief. Serving with JCSO since 1990, Captain Felicia Rucker-Sumerlin will takes the reins as the department's deputy chief. Who knows…maybe these female figures will encourage more young ladies to pin a badge.
One case in point is exemplified by the Madison, Wisconsin police department whose sworn strength comprises 480 cops, 137 of whom are female, equating to 28 percent of their force.
Now although these top 15 career choices among teens may not necessarily qualify for an expose on Mike Rowe's "Dirty Jobs," I speak from experience as a retired cop: things get awfully gruesome and may make the cut. There's a reason hazmat gear is issued. There is a reason police duty belts have a "glove pouch" (and it's not because of inclement weather). Police cars are equipped with gear resembling the likes of those red plastic hazardous materials bags in ERs.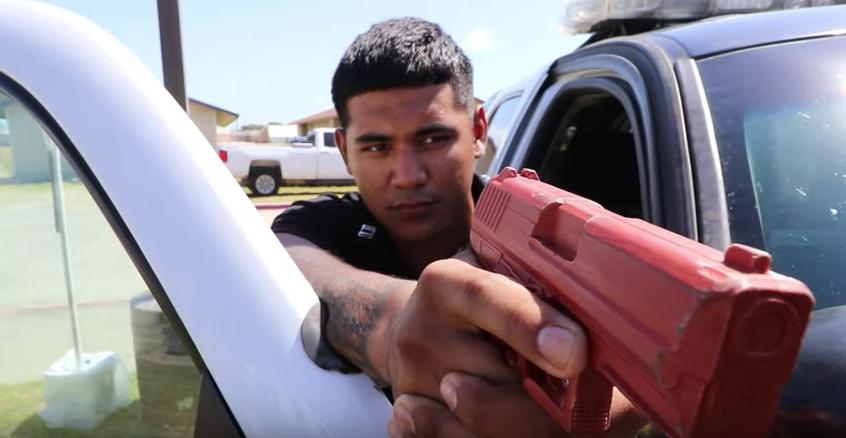 Despite getting hands dirty in segments of society's muck, most Americans love their police! As the Cato Institute's Emily Ekins wrote in January 2017, "…our political punditry has failed to notice the fact that Americans of all backgrounds largely agree about how policing should operate in America." That's good to know. If only those political pundits who hijack law enforcement principles took heed. Are you listening NY Governor Andrew Cuomo, and realizing what you've done to New York's criminal justice system? California Governor Gavin Newsom, how about you? Are you happy about handcuffing police officers and placing them in even more grave danger?
Respective constituents elected government officials to preserve/exercise their rights, not do your own thing (pander for votes/re-election). As an online cohort recently commented about Democrats: "The party of criminals for criminals."
Let's hope our nation's teens aspiring to police careers are watching the political players and deciphering who wishes them abolished, a mere thing of the past. "Abolish the police" mantras started circulating already.
These paltry politicians and other naysayers (aka anti-police sorts) may make cops look like barbarians hell-bent on sullying the U.S. Constitution…but discerning citizens using critical-thinking skills know far better that bitter souls looking to spin their misgivings ought to consider becoming a cop…just like the teens who wish to serve for the betterment of all.
Let's close with a thought written by Jessica Burke for PolicingStress.com. About police officers, she explains: "They were innocent children once. They are loved by their mothers, fathers, sisters, brothers, and spouses. While a person they contact at work might hate a police officer arresting them, or giving them a citation, there is someone or some people out there that think they hang the moon and love them unconditionally because they have had the privilege of seeing their good heart."
It stands to reason that the teens aspiring to police careers want to be moon hangers.
So to all the teens on the planet planning to police their corner of the globe, good on you for stepping up and into the duty boots worn to traverse some of the toughest terrain while also catering resolve for folks hoping for a guardian at the gate…so the perils don't slip in.