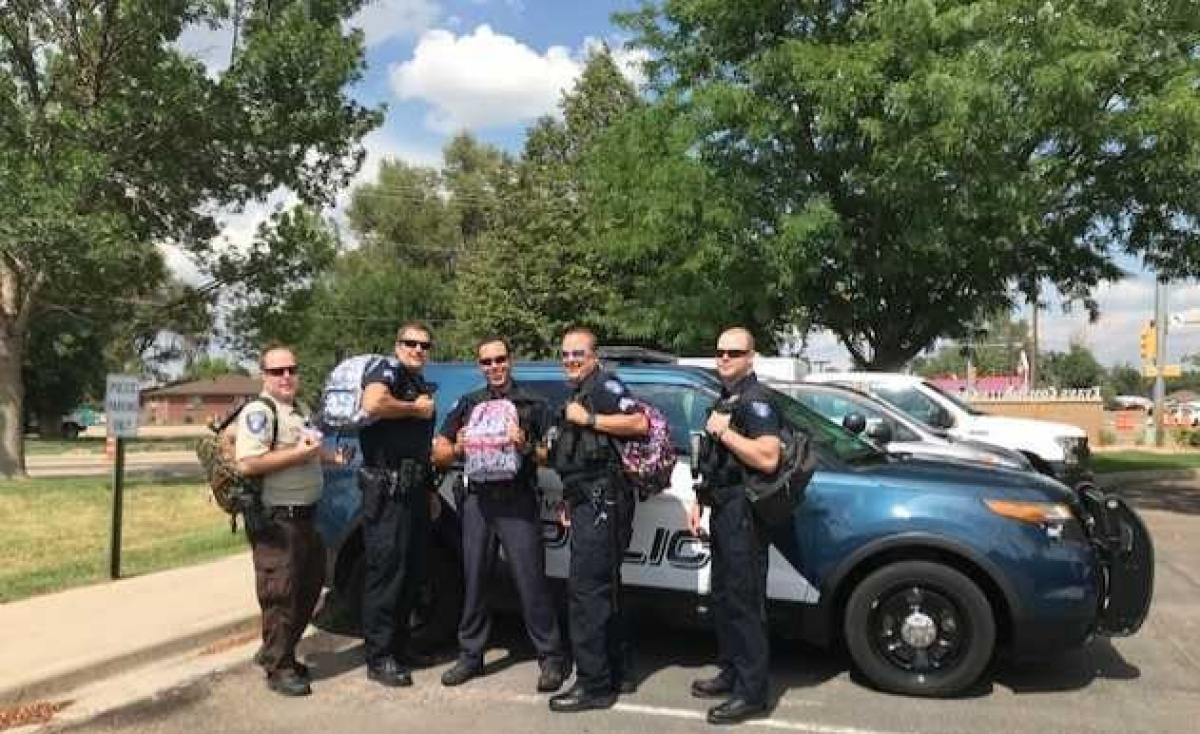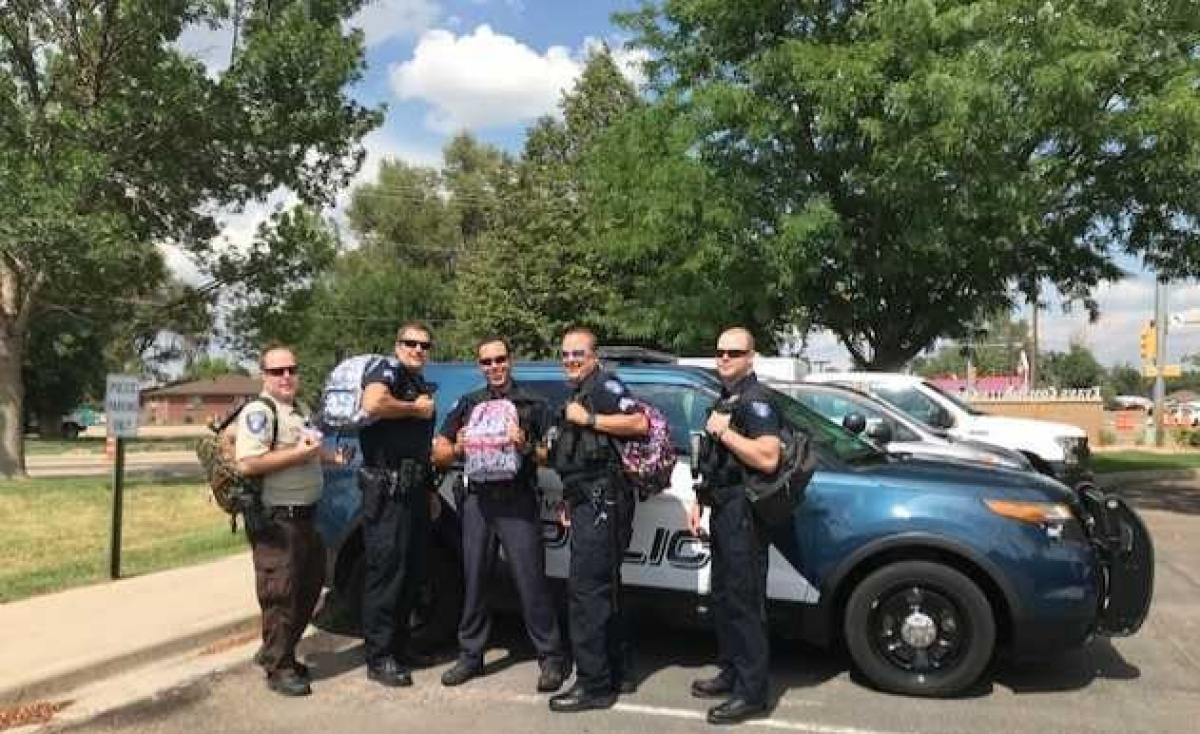 One of the rituals for law enforcement agencies across the country is the annual provisions of school-related supplies for students. Although it is a traditional role for parents to equip their youngsters with everything needed for a successful academic experience, sometimes the list is long and hardships preclude moms, dads and guardians from affording/acquiring all the requisite pieces for studious experiences.
With the uninvited coronavirus paying a nasty visit and obliterating the job market —hence shortchanging parental units' school budgets— cops simply save the day.
When I was on duty (sometimes when off duty), I plunged into the mix of my agency's fundraising, purchasing, and distribution of school supplies. Several days/times were scheduled to ensure reasonable opportunities to fulfill the supply needs of every kid who required back-up and provisions.
Similarly, the police department with which I served also designed a plan whereby parents could drop by the station and fulfill their school-mandated needs. A makeshift "supply room" was situated whereby adults and their young charges would read from their list and acquire what we had to offer. In the event a certain item was not in our supply, names/addresses and a tally of what was direly needed would circulate the agency's assigned personnel to shop around and procure things for students.
In my area, some cop shops hold a drive-by event whereby students and their families caravan in vehicles to pick up materials directly from police officers staffing tables of goods distributed curbside. The Pinellas Park Police Department in Florida is one such law enforcement entity which does this annually. So does the Town of Marion PD in Mississippi, supplying boxes of basics such as writing pads and instruments, backpacks, etc.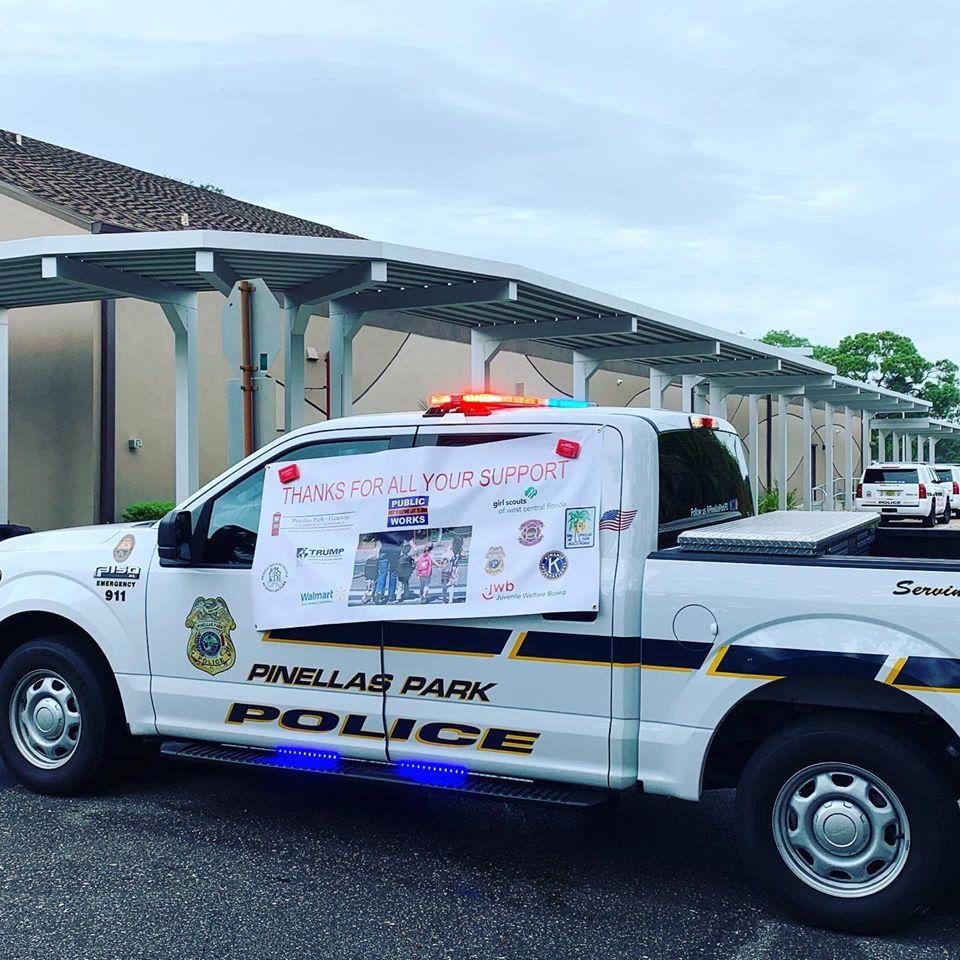 Those barking the noise of  "abolishing the police" and "defunding the police" seemingly have not employed critical thinking skills to know what harm that would do not only to kids but also their loved ones who can ill-afford necessary school supplies.
At this point, although it is no laughing matter…those same anti-police chronic naysayers who specifically push for zero cops in school settings are a joke. Granted, the new normal with regard to academic environments technically have a minimized need for cops on campus, since those same grounds ordinarily housing students now have diminished capacity due to COVID-related stipulations and/or choices whether to physically attend in-person or opt for remote learning.
Nevertheless, whether it is 1,200 students or just 12, police officers are needed. No need to go into "active shooter" possibilities and school kids, between which ought to be at least one school resource officer to detect and delete the threat.
Otherwise known as a "school drive," police officials go out of their way to ensure everyone gets the goods they need to learn, no matter where/how that may manifest.
As a policeman, I wrote grants to organizations so my department could purchase bicycle helmets. Given that many students bicycle to school, free helmets were given out in appropriate sizes (and instruction when it seemed necessary) to keep kids legal and safe while they peddle their bikes. Not attending school in person this year? No worries—here's a new helmet regardless. Now go show me good grades!
The Pinellas Park PD set out many tables of school supplies, and several of those tabletops were stacked with brand-new bicycle helmets for youngsters.
In time, my department found grants were not necessary; bicycle helmet manufacturers learned of such a need and shipped so many boxes of free helmets that we ran out of storage space upon receiving. No worries though: our patrol force became the answer to inventory overflow. Besides the usual assortment of necessary police equipment, each patrol cruiser trunk was bolstered with several brand-new bike helmets to be handed out to children along the beat. This went on throughout the years—hasn't relented since.
One of the most-needed items is the thing in which everything else goes to be lugged around throughout the school year: backpacks. These were disseminated too, and the kids' smiles and ogling remain priceless snapshots.
But not everyone was able to take advantage of these school supply drives, and left parents in the lurch for desperately needed utensils for their kids. One such parental team wrote the Pinellas Park Police and candidly said, "Are there any left-over backpacks? My daughter has no supplies, no uniform, no backpack, and school starts in days…we didn't have a car to make it." That is precisely why cops go above and beyond.
I bet that parent is either already fulfilled by the generous, caring contingent at Pinellas Park PD or that a plan is already in the works to see it to fruition. When official inventory is depleted, cops are good for delving deep down into their own pockets. We've seen it time and again, and that trait is as permanent as Mount Rushmore.
Despite the inherent wrinkles imposed by the virus and how academics may resume in uncharted territory, cops are on the job and doing their part…and then some. Quite a cool lesson for the kids, huh?