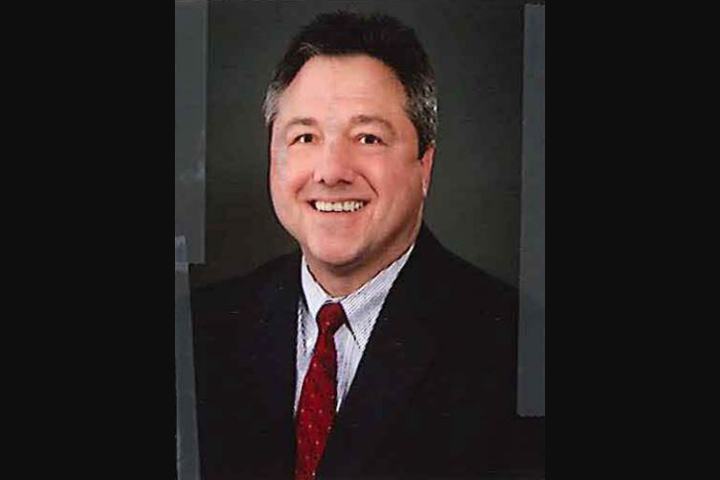 By Doug Wyllie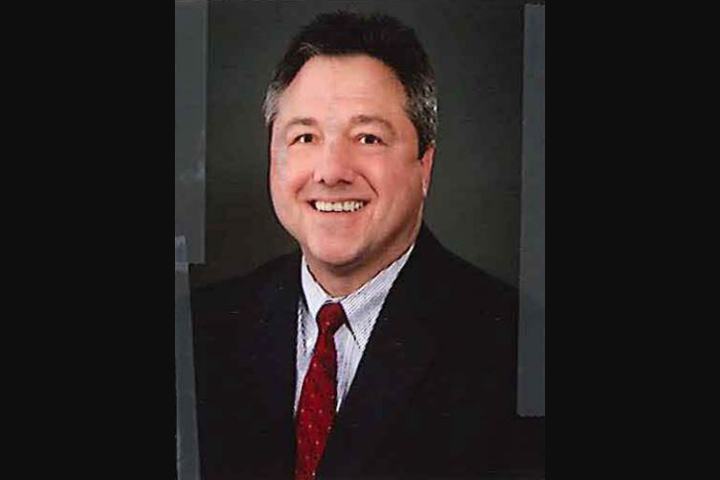 The Honorable Bruce Hilton presently serves as Assistant Presiding Circuit Judge for Division 13 of the 21st Circuit Civil and Criminal Court in St. Louis County, Missouri. We're absolutely certain of every last word of that sentence—we looked it up—with the exception of one important element: we're still undecided—and leaning in the direction of disagreement—on the veracity of that "Honorable" part.
Here's why.
In early October of this year, a 17-year-old young man named Iarvera "Rocky" Hale went to a party. He didn't know it at the time, but it would be the last social setting he'd attend as a living, breathing, happy, healthy human being—the next time people assembled around him, he'd be in a casket.
According to KTVI FOX2 News, police responded to a shots fired call in the Gravois Park area about two miles due west of the banks of the Mississippi River. Upon arrival, responding officers found Hale and another teen—a 16-year-old whose name has not been released—suffering from gunshot wounds. The unnamed teen was transported to a nearby hospital where he was treated for non-life-threatening injuries and released. Hale was pronounced dead at the scene.
According to KMOV-TV News, investigators soon determined that they were seeking two gunmen for the attack, and soon thereafter had in custody 19-year-old Toron Mitchell and 18-year-old Azavian Royal. Both have been charged with second-degree murder, first-degree robbery, and armed criminal action. Royal is also charged with third-degree assault.
Frequent readers of this space will be unsurprised by the fact that Azavian Royal was out on bond for a handful of other charges—among them, felony escape from confinement, first-degree property damage, and armed robbery—at the time he [allegedly] shot and killed Rocky Hale.
Royal was free on the streets because—you guessed it—the "Honorable" Bruce Hilton made it so.
One Benjamin, by Fiat
According to the St. Louis Post-Dispatch, Royal was arrested in December 2022 after he and two other inmates reportedly lured an employee of the St. Louis County Juvenile Detention Center into a restroom, attacked him, shattered a window, crawled out, jumped "30 feet" to the ground, and made their escape.
A few days later, Royal and an accomplice reportedly robbed a discount general store at gunpoint, leaving the scene—in ski masks, in the Midwest summer heat—about $167 "richer."
A few hours later, Royal apparently used a mobile phone given to him by his mother—identified as 39-year-old Michelle Royal, of Florissant—to call the facility to gloat about his getaway.
Investigators quickly linked Royal's mobile phone to the boastful call as well as the time, date, and location of armed robbery. He was in jail the next day, and remained remanded for nearly nine months.
That's when Judge Hilton—over the objections of prosecutors in both the escape and robbery cases—granted his release on $100 cash bond.
That's not a misprint or a misplaced decimal.
That's one "Benjamin"—barely even enough for a one-month supply of "venti skinny vanilla lattes" at the local coffee shop a block from Hilton's third-floor courtroom.
That's baffling—but it gets worse.
As part of his conditions for release, Judge Hilton ordered Royal to stay with his mother—the very same person who aided him after his jailbreak—and granted a request by Royal's attorney to allow his client to be tracked by a "monitoring app" on a mobile phone rather than shell out the $200 per month for an ankle monitor. There's a pretty strong likelihood that this "monitoring app" is installed on the very same device with which he goaded his jailers over his escape and which placed him at the scene of the armed robbery.
You really can't make this stuff up.
Too Clever, by Half
In June 2017, then-Governor Eric Greitens appointed Bruce Hilton as Circuit Court Judge for the 21st Judicial Circuit to fill the position created by the retirement of the Judge Barbara Wallace. He seemed like a good choice. On paper, Judge Hilton looks pretty honorable.
Examining application papers he submitted to be considered a candidate for that vacancy on the Bench, Hilton lists some impressive and interesting work/life experience.
He was a paperboy for a couple years around the age eleven to thirteen. He pumped gas after school and on weekends while he attended Detroit Catholic Central High School. He tried his hand at being an "Amateur Professional Wrestler" in the late 1970s—this last little line item has to be an absolute goldmine for storytelling at cocktail parties.
He received his bachelor's degree in history from St. Louis University in 1980, earned his law degree from St. Louis University School of Law in 1986, and had somen three decades of litigating cases before being appointed to the Bench. He served on the Board of Governors for the Missouri Bar for 11 years and is the past-president of the St. Louis County Bar Association.
He's also apparently deeply involved in the community. He's a member of the Black Sheep Foundation, Make-A-Wish Foundation, and the Meacham Park Neighborhood Improvement Association. He has volunteered as a youth sports coach (soccer, baseball, basketball and volleyball) and taught/teaches first-grade religious class for his church.
On paper, pretty honorable.
So why—in the name of all that is right and just and decent—did Judge Hilton grant Azavian Royal the freedom to [allegedly] murder Rocky Hale? There's a pretty strong likelihood that only Judge Hilton knows the answer to that question, and he ain't telling.
According to the St. Louis Post-Dispatch, "a spokesman for the St. Louis County Circuit Court declined comment on Judge Hilton's decision to allow a lower bond amount, saying the judge could not comment on a pending case."
Whether or not that reticence merits any measure of honor is a matter of opinion… in ours, ducking a question that will ultimately be revealed in upcoming weeks, months, or even years is too clever by half.
The criminal proceeding facing Azavian Royal is only one possible venue in which that information might be discovered.
According to the Missouri Nonpartisan Court Plan, once a judge in St Louis (and other large urban areas such as Kansas City and Springfield) has served in office for at least one year, that judge "must stand for a retention election at the next general election."
This "gives the voters a chance to have a say in the retention of judges selected under the plan" and allows the electorate to "decide whether to retain the judge based on his or her judicial record."
It stands to reason that during the next election cycle, Judge Hilton might have to talk with his constituents—perchance over a venti skinny vanilla latte at the abovementioned coffee shop—about his reasoning in facilitating Royal's misused freedom.
Or perhaps Judge Hilton will do the truly honorable thing, and decline to seek re-election.