By Doug Wyllie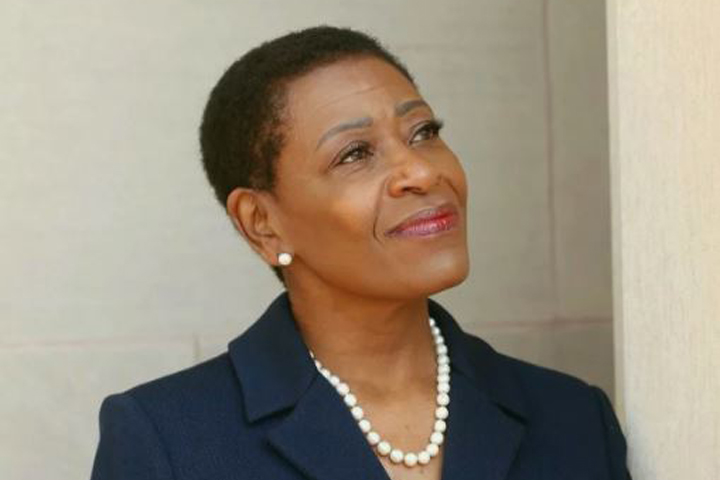 Late last month, a man—identified as 33-year-old Deyonne White—was arrested in Contra Costa County (CA) almost exactly one month after a judge dismissed murder charges against him in neighboring Alameda County.
According to the San Jose Mercury News, White was nabbed when he reportedly drove up to a hotel with juvenile females in his vehicle and alleged intentions to "pimp" them in paid sexual acts.
Officials with the Hercules Police Department indicate that they intend to present to the Contra Costa District Attorney's Office their case against White on suspicion of human trafficking, sex trafficking, and parole violation.
It remains to be seen whether or not that goes anywhere.
Released in Moring, Arrested in Afternoon
The abovementioned Deyonne White—who is alleged to have fatally shot 38-year-old John Avalos, an innocent bystander caught in the crossfire of a massive gunfight among members of rival gangs—isn't the only individual to go from jail to the street and back to jail in a short span of time. In fact, White's week between contacts with the justice system isn't even all that quick—sometimes in Contra Costa County, that happens in just a single day.
In late April, officers with the Oakley Police Department were led on a vehicle pursuit after attempting a traffic stop for suspected reckless driving in what was later discovered to be a stolen sedan. The pursuit terminated when the driver—identified as 36-year-old Matthew Quiroz—turned down a cul-de-sac street, and elected to surrender rather than take off on foot.
According to KRON-TV News, Quiroz had been arrested four other times between February and April.
Oakley police officials said in a statement "It appears as if Quiroz was released from jail … this morning for a crime he committed yesterday … and quite possibly the first thing he did was steal a car to come to Oakley."
Quiroz's alleged offenses in that span of time include carjacking, evading peace officers, false imprisonment, lewd conduct, making terrorist threats, possession of a stolen vehicle, public drunkenness, robbery, and (of course) violation of probation.
It's a little unclear precisely "how and/or why" Quiroz can average more than one arrest per month and still wander the streets of Contra Costa County, but that "how and/or why" quite clearly falls under the direct preview of District Attorney's Office.
That office is presently occupied by a retired county court judge named Diana Becton.
The Unsavory History of Making History
In late 2016, District Attorney Mark Peterson admitted to misappropriation of campaign funds—he spent donated cash on things like groceries and movie tickets—and by mid-2017 had resigned in disgrace. Three months later, the Contra Costa County Board of Supervisors appointed Becton—despite having no prior prosecutorial experience—to fill the role, surely taking great glee in the fact that they'd checked the boxes of a few "historic" firsts. Becton was the first woman—and first African American—to serve as district attorney since the county was established in 1850.
Once firmly entrenched in office, she easily won by popular vote in a June 2018 election. The following four years were generally undistinguished—and therefore largely indistinguishable among other left-leaning prosecutors—as she sought to make good on her promises to pursue things like "criminal justice reform" and "bail reform" and "restorative justice" and "diversion programs" and "ending over-incarceration."
Unsurprisingly, focusing on those things draws focus away from other things—like enforcing laws, prosecuting criminals, and preventing crimes.
According to the Daily Mail, there has been a 10 percent surge in crime in the city of Antioch—burglaries up by a third, car thefts up by a fifth, and rapes up by 7.5 percent in 2022.
Unsurprisingly, it didn't take long for career prosecutors to become unhappy with the direction the office was taking. More than a dozen staffers had voluntarily waked out the door in just the first half of 2019.
The exodus was headlined when Chief Deputy District Attorney Phyllis Redmond resigned her post as Becton's second-in-command in April of that year, stating in an interview that Becton had stopped seeking her and other prosecutors' input on key decisions.
According to the San Jose Mercury News, Redmond—who had been with the district attorney's office since 1989—said in her resignation letter that the climate in the DA's office "undermines my ability to support the hard-working employees of this office, to seek justice and to serve victims of crime."
In 2020, Becton instituted an internal policy under which prosecutors were required to take into account the influence of the COVID-19 Pandemic on suspects' motives in crimes of looting.
According to the Contra Costa Herald, in a memo entitled "Theft Offenses Committed During State of Emergency (PC 463)" Becton advised prosecutors to ask and answer questions such as "What was the nature/quantity/value of the goods targeted?" and "Was the theft committed for financial gain or personal need?" She directed prosecutors to consider whether the theft offense was "substantially motivated by the state of emergency, or simply a theft offense which occurred contemporaneous to the declared state of emergency?"
This policy was wrongheaded in so many ways, but the most obvious is that the vast majority of looting crimes take place during states of emergency—from hurricanes Ian, Ida, and Katrina to floods in Kentucky and fires in California.
As Becton pressed forward—undaunted and undeterred—on what she described as policies aimed at "reform and fairness and equity" political opposition to her "historic" time as the county's top cop.
Unsurprisingly, an honest and earnest effort to unseat her from power was crushed under the sheer weight of the cash dropped into the 2022 election by powers beyond Contra Costa's county lines.
Career Prosecutor Falls to Career Provocateur
In March 2022, longtime Contra Costa County prosecutor Mary Knox submitted paperwork with the County Clerk-Recorder-Elections Department indicating her run for District Attorney.
According to KPIX-TV News, Knox—known for being tough on crime throughout her 37-year career in the prosecutor's office—decried the fact that Becton's policies "empower criminals and endanger law-abiding citizens."
Knox rightly boasted of numerous accomplishments in that time of service to the community. For example, Knox played a pivotal role in securing $3.5 million for security cameras to discourage freeway shootings and another $3.5 million in federal funding to combat sex trafficking.
Knox campaigned on a platform of reestablishing positive collaborations with law enforcement, working to hire experienced prosecutors, and launching a mentoring program for new attorneys in the office.
Knox promised to "charge people with crimes that can be proven and hold criminals accountable in a meaningful way."
Knox garnered the endorsement of nearly every law enforcement agency in the region.
Knox lost.
That's partly because Becton's campaign received a million dollars in campaign financing from entities outside Contra Costa County, most notably the California Justice & Public Safety PAC.
According to the Pleasanton Weekly, filings show an independent expenditure of just over $400,000 from the California Justice & Public Safety PAC, and just a few weeks later, another expenditure of $540,000. Of that amount, $652,000 came from liberal-billionaire-mega-donor George Soros.
Surprise, surprise, surprise!
Dismantling the Country, County by County
According to the United States Census Bureau, there are roughly 3,250 counties and "statistically equivalent areas" in the United States. The vast majority of those counties—about 2,500—have a population below 100,000 people. However, about 150 are considered "big counties"—like Cook County (Chicago) in Illinois, Harris County (Houston) in Texas, and Los Angeles County in California—within which resides roughly half of the country's population.
There are just shy of 50 "mid-size" counties with one million or more people, and with a total population of roughly 1.2 million people Contra Costa County is one of those.
Why is this important?
It's been plainly evident for a decade or more that George Soros and Left-leaning groups have been dismantling the justice system—pushing to elect prosecutors who refuse to prosecute crimes—in big cities like Chicago, Los Angeles, New York, Philadelphia, and San Francisco.
It's an obvious move. Rather than investing billions of dollars in lobbying efforts to actually change criminal justice laws, they're just financing the election of people—one at a time—to not enforce those existing laws. It's actually brilliant—cynically, deplorably, reprehensibly brilliant.
The insidious influx of a "million dollars here and a million dollars there" in counties like Contra Costa could be a harbinger of something sinister on the horizon for counties of similar size.
If we start seeing Soros-backed DA candidates financed in counties like Allegheny (PA), Broward (FL), Collin (TX), Franklin (OH), Fresno (CA), Fulton (GA), Hennepin (MN), Mecklenburg (NC), Suffolk (NY), and Wayne (MI)—each of which fall squarely in that one-million-plus population range—we start looking at a massive swath of the country's population in the same circumstance as the citizens of Contra Costa.
Nobody wants that—just ask the citizens of Contra Costa.