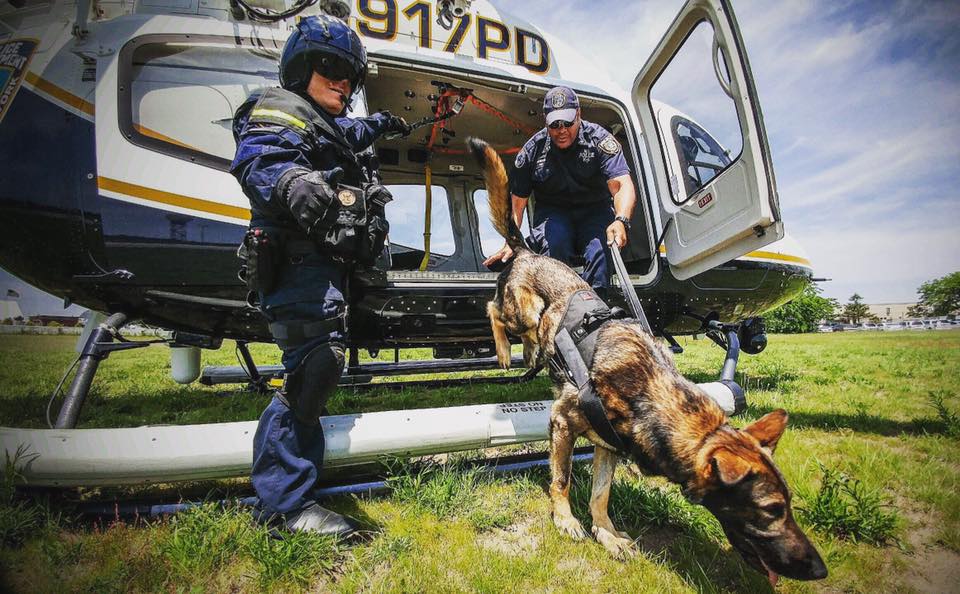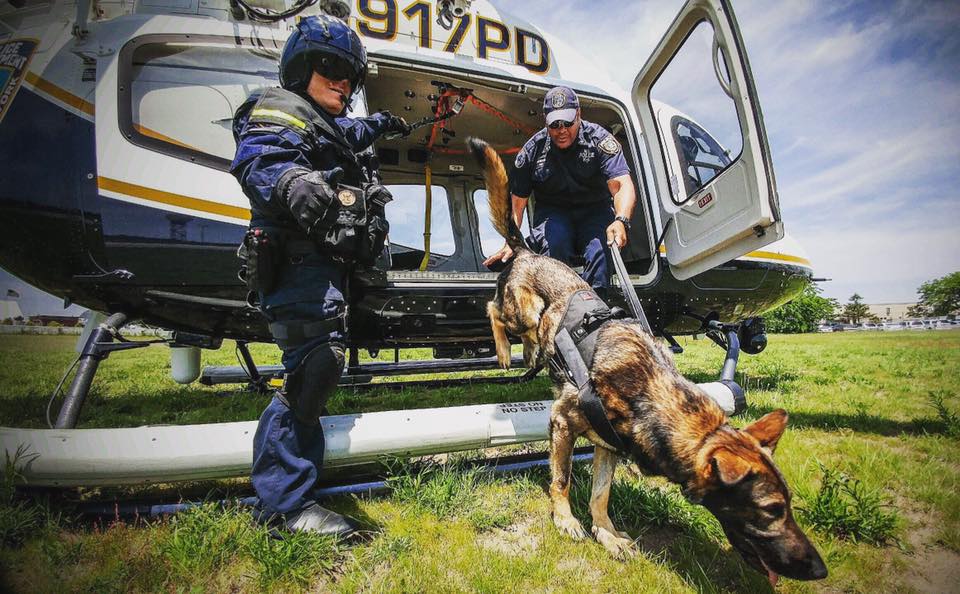 "In 2019, 228 current or former [law enforcement] officers died by suicide, compared with 172 in 2018," Blue H.E.L.P. (Honor. Educate. Lead. Prevent.) announced on January 2, 2020. We continue to suffer losses via personal destruction among those in the police profession, presumably due in part to the long-held stigma of being labelled "weak" for seeking help dealing with mental duress borne of myriad catastrophes cops endure during daily duty.
Despite the incredible strength and perseverance of the human species, the reality remains: we are not necessarily engineered to withstand every tragedy as if each is a mere inconsequential occurrence to be filed away. Mental mitigation is a must.
First responders see the ugliest layers of life. Contending with the onslaught of horrific experiences may entail alcoholic beverages to ease the pain, prescriptions to quiet the mind, and/or shuttering ourselves to de-socialize. These "coping mechanisms" are artificial ingredients to combat the internal strife, often requiring a steady diet which can culminate in addiction.  Garbage in/garbage out, right? These ingredients may even fan the flame of ideations influencing dire disconnect from daily living as we know it—or knew it.
As noted by University of Buffalo's Dr. John Violanti: "According to our research, the combined impact of PTSD and increased alcohol use led to a ten-fold increase in risk of suicide ideation." Organic resolve via artificial means results in deleterious effects.
Positive, organic measures to allay such career-born burdens exist; exercise, hobbies, motorbiking, fishing, or any number of interests and passions can offset human suffering. My favorite is companionship with my dog: organic, spontaneous, enjoyable, and mutually satisfying—his tail says so.
One of the easiest things to do in life is to love a dog. The "service dog" and "emotional support" concept is more widespread now than ever. People are hurting.
In my law enforcement career, I constantly had my sights set on being among the police canine unit, getting my own four-legged partner to combat crime and, well…have someone to talk to (at) while cruising the midnight beat.
Unfortunately, Mother Nature didn't deal that card my way. Cancer recurred and concluded my police life. According to my oncologists, I had no choice but limb sacrifice. That was the beginning of the end.
However, in my civilian life I was fortuitously gifted a Siberian Husky who has been my steady, loyal, uplifting, fulfilling partner, away from crime-fighting. Because of my snow dog, the worst of days are made minor. Routinely, I make it a practice to seek out police news involving canines. There is plenty to be had in the realm of the police and canines, from officially sworn police canines saving lives and nabbing bad guys in the special way they can…to cops stumbling upon (and taking in) strays roaming the streets. Cops and canines seem destined for each other, don't you think?
I came upon a story involving a Chautauqua County Sheriff's Office (CCSO) deputy comforting a dog struck by a car. Conscious but unmoving, the injured dog lay in deep snow.  CCSO Sgt. Chris Howlett removed his CCSO-marked winter coat and placed it upon/around the petrified animal. Pictures do paint a thousand words, and we have used some of them here.
Despite the ongoing debate regarding official service dog v. emotional support dog, there's no doubt many benefits between humans and dogs exist. These animals do so much for us; I do not only mean tricks and such…I mean mere presence and proverbial unconditional love that seems natural—you can feel it, no words needed. Given the statistically steady rise of police suicides, I mentally meander the usefulness of dogs as an elixir to emotional sway and a potential remedy for any developing PTSD constructs spawned by the job.
In that regard, my ruminations envisioned equipping every police officer who wants one with a canine cop. Indeed, there may be a cost. Although I have not assembled a team of researchers to explore the dynamics and measure the overall costs, I am conventionally certain that any tab is worth preserving all police lives. I do imagine the cost being nominal, especially given the infinite number of adoptable dogs caged at America's animal shelters.
Lately, we are staring starkly at daily revelations with preludes such as We lost another one today… As Blue H.E.L.P. co-founder Karen Solomon recently said, "I'm really hoping that 2020 will be the year this turns around. I'd love to see suicide prevention receive the same efforts we put forth for traditional line-of-duty deaths." I share her sentiments and hopes. And this factors into the notion of pairing cops with a four-legged creature who suitably serves as a form of silent therapy.
Our soldiers discharge from service and return home burdened by the indelible nature of military conflicts which are not easily erasable. Commonly, we see veterans out and about with "service dogs" trained to defray the potential of emotive eruption triggered by an auto's muffler bursts or some similar din.
Respectfully, dogs seem to serve many purposes, and filling the role as a savior is exemplary among canines.
Spend just a few minutes watching any law enforcement officer and his/her police dog, and you will see matches made in Heaven. These partnerships are ripe with all-around win-win scenarios which parlay favorably for citizens whose tax dollars invest in these dogs…returning chronic dividends. Police canine unit cops/dogs visit area school children as a routine use…and the kids are undeniably captivated. Besides the fascinating things police dogs are trained to accomplish, there are huge lessons for students to glean: bonds, trust, synchronicity, obedience, listening skills, gestural communications, mutual respect, and a plethora of virtuous traits to help build character and forge teamwork. The human counterpart —the dog handler— stands by admiringly, proudly.
Speaking of teamwork, our military working dogs (MWDs) number in the area of about 1,600, deployed all around the world and serving our courageous, gallant soldiers. Just as these military dogs loyally honor our service men and women, so too is the case among our nation's law enforcement professionals, just not all the roughly 900,000 or so LEOs throughout the United States.
We do for dogs as we do for ourselves. Our country has been legislating increased penalties for animal cruelty and neglect. States have enacted laws to enforce against humans mistreating animals, and that affixes a smile to my animal-adoring face. Crime Stoppers announced it is going to start receiving tips of crimes against animals, rewards included.
We love our police dogs and the fascinating duty they perform, and the citizenry shows heart for them as well. We outfit them with ballistic vests, many often donated by a community merchant. One such generous gift benefitted the Buffalo Police Department's canine cadre; the tax- payers did not pay a nickel. Heck, even youngsters recognize the value of these beautiful creatures, contributing their lemonade-stand proceeds or birthday funds to vest-up police canines. One young boy named Brady continues to play an instrumental role in outfitting police dogs with ballistic vests via proceeds he accumulates for Brady's K-9 Fund.
The community knows the instrumental value of police dogs, and the police handlers who work alongside them certainly know the value of partnership…tacitly including self-sacrifice. I have never met a police officer whose duty dog did not provide boundless love, joy, and pride. Look in a police dog's eyes, and you can witness the reciprocity of those same virtues. Look at its stellar sniffer, and you know you are among genius company. The cop/canine duality and the personal/professional camaraderie is certainly something to behold!
There is a reason competition among cops vying for police dog handler assignments is high. It is a coveted role in a unit where bonds are galvanized and mutual reliance is perfected. If all of our nation's police canine cops are perfect pictures of happy cops, why not broad-stroke the concept and pair every police officer with a canine? Or, in the interest of agency fiscal constraints or police personnel ill-fashioned to have a dog in their residence, a police canine at HQ may serve just as well. Nothing wrong with a mascot named "Blue" or "Badger" or whatever.
If one police suicide is too many, how could we not lend time to figure out the logistics involved in pairing every cop or police unit or headquarters with a police canine? Again, whether at no-kill facilities or otherwise…the dogs are waiting to be saved too.
Last year, we saw an increased number of cops committing suicide in their police cruisers or on police station property; these accounts are public by default. Stemming from two personal accounts, I agree with Police Executive Research Forum (PERF) Executive Director Chuck Wexler when he said suicide "is undoubtedly underreported." It is a grievous experience which naturally engenders privacy. I think we can all agree with that aspect. In October 2019, PERF published a paper titled "An Occupational Risk: What Every Police Agency Should Do To Prevent Suicide Among Its Officers."
Albeit a prodigious piece of work, the PERF material explores efforts to understand what factors into police suicide. Respectfully, although understanding is necessary to abate any dilemma or epidemic, the time to mitigate is undeniably now. This is not a rare phenomenon; it is a burgeoning burden we have not given enough attention. Also not new, animal shelters are chock-full of doggos who are readily willing to form a partnership with humans bearing burdens. It's a win-win: abandoned dogs slated to be euthanized can be the salvation for human suffering. Lives depend on these unions, bolstered by research indicating dogs can sense/interpret human emotion. A dog sensing when a human is laboring through some sort of hardship and intervening with supportive companionship is a best-friend wonderment our species needs to thrive on our planet. There is plenty to rock our worlds in contemporary society, and a non-judgmental buddy (with a tail) offers/delivers excellent mitigation.
The acronym PTSD is relatively household now. Police suicide is too. I joined a PTSD support group for first responders not because of diagnosis but due that undying cop skill: listening. Last night, a group member reached out and acknowledged his "demons," after which he cited his "service dog" sitting right beside him, the one he feels keeps saving him from self-destruction. He is alive to share his testimony, and it involves a German Shepherd.
I emphatically believe canines for cops can alleviate the many woes brought about by the job. Like between two humans, the emotional co-reliance between police handler/police canine is an elixir worth exploring as a standard for all cops across the country, including retired ones. What do you think?