We've seen what happens when a metropolis municipality lowers its hiring standards to fill vacant slots of police officers. In Memphis, Mr. Tyre Nichols, 29, perished at the hands of rogue cops who were ushered in by rather casualized requirements and handed justice shields. Sadly, they all tarnished the badges that, nationally, have been traditionally cherished and hard-earned.
The Memphis thugs never really earned the rite of passage, they were simply satisfying bureaucratic ledgers to populate rosters rationing cops to the census of citizens. A political potion and recipe for disaster Anywhere, USA.
Not much for rhetoric, though I'm still going to season these words with a proclamation on behalf of the vast majority of America's cops: the Memphis incident is a rare example of atrocious ideologies of elected officials brainstorming from the basement, with zero police experience matched by faulty logic (aka just do something even if it is ridiculously antithetical.)
Now, the NYPD —the largest municipal police agency in America— is going down the rabbit hole of adopting substandard entry-level requirements for recruit officers by doing away with its 1.5-mile run, one aspect among several already-achievable stipulations to become a New York City cop.
The New York Post had this to say about that: "The NYPD has again lowered its requirement for police recruits, scrapping a timed, 1.5-mile run in the police academy, the department's head of training told The Post.
"The controversial move — which training Chief Juanita Holmes said will help more women applicants make the cut — sparked an intra-agency battle between Holmes and NYPD Commissioner Keechant Sewell that Mayor Eric Adams had to settle."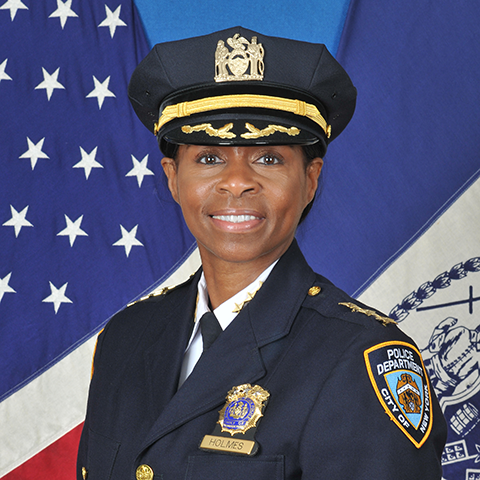 (Chief of Training Juanita Holmes. Photo courtesy of the NYPD.)
The NYPD website posted the following: "The NYPD Training Bureau provides recruits, uniformed officers, and civilians with the most up-to-date academic, tactical, and technological information available, transforming them into the best trained, most prepared law enforcement professionals in the nation."
So, what are the physical components necessary for prospective police recruits to make the grade? It is known as the Job Standard Test which consists of a 50-foot sprint, stair-climb, trigger-pulling an unloaded firearm, dragging a 176-pound mannequin 35 feet, restraining a resisting suspect, running in-pursuit ("600-foot run around a pattern of cones"), climbing a wall (they made this chain-link fencing because it is easier to scale than the former wooden wall), to be completed in four minutes and 28 seconds. That's it! (Incidentally, one year ago the same tasks required success in under three minutes and 22 seconds, so the NYPD increased time allocations, too.)
Illustrating the point with a meme, the folks at The Tactical Social Worker site whipped up footage to convey the NYPD's pandering and how the agency flings common sense in a closet and wants you to believe that recruits who do not like to use their legs are good fixtures for the force. (Don't forget to read the comments section in the highlighted link above.)
A seasoned cop in Brooklyn rebuked the NYPD administration's decision: "You can probably just about walk it. I mean, a mile-and-a-half in 14 minutes? It's a brisk walk… Listen, the standards have been lowered for years. Shame on them for not trying to push people."
Instead of peering into a mirror and excising the political cancers that have given rise to and even encouraged free-for-all toxic culture to maim or murder citizens and cops trying to hold the line as best humanly possible, they wholesale the matter, discounting the value of highly tuned public safety professionals dealing with life and death constructs, many of which naturally engender physical performance.
As a commenter asserted, a "1.5 [-mile run] is a good indicator of [the] cardio level and you need that in a fight." Cardiovascular health is critical in dealing with chronic, high-stress situations common in policing, heightened in Gothams.
Rife with liability-prone aspects, this knee-jerk NYPD maneuver has intrigued me since its recent revelation. This morning, I read about the NYPD administration receiving backlash for selling out the citizenry and the city's Finest —the latter who've spent tons of time/efforts in physicality realms to be deemed bona fide law enforcement officers for the former, who expect the utmost capabilities in their tax-funded cops— yet sticking to their guns about beefing up the force expectedly depleted by police defunders and abolitionists, with remaining LEOs continuously grappling with undeniable anarchy.
Although the NYPD may achieve its goal of having more applicants by reducing basic police-aptitude requirements long-held as endemic, the foreseeable fallout will be nothing shy of ugly, equating to a huge disservice to public safety due to unmotivated, unconditioned police recruits (work ethic?) kid-gloved through the hiring process and granted a gun to safeguard the country's most-populated metropolis.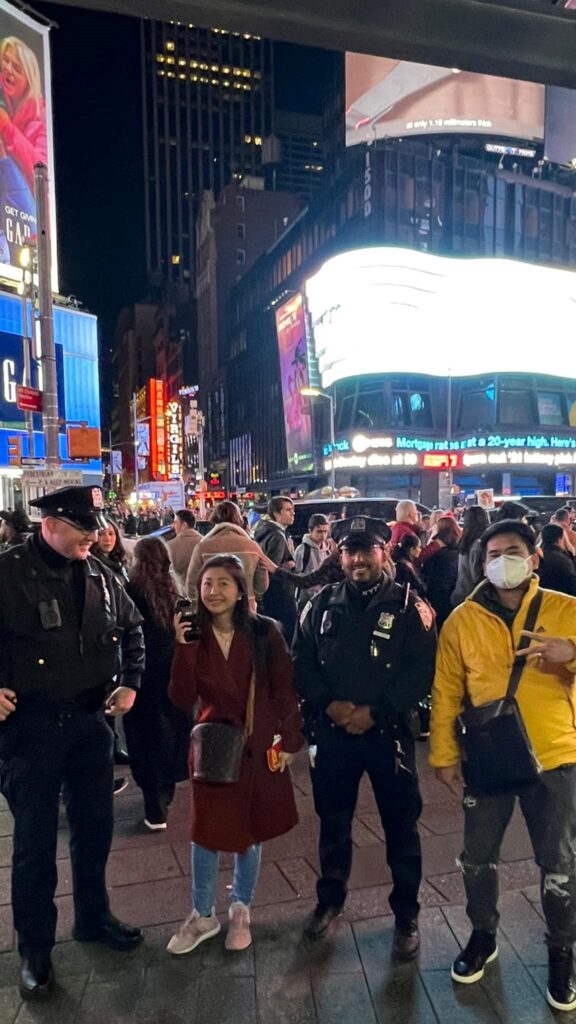 (Photo courtesy of the NYPD.)
What could possibly go wrong? Well, as mentioned above, we have Memphis to answer that question, and we are still finding out how deep the idiosyncrasies run with that otherwise preventable debacle resulting in a young man whose life ended at the hands of far-less-than-qualified rogues who slithered in through the cracks in the criminal justice system famously touted for high standards.
One of the relative factors giving rise to this situation is the tethers tying out-of-control cities to elected mayors and council members belonging to a certain political party often inclined to anti-police ethos.
The Washington Examiner published a piece titled "Big cities run by Democrats for decades are now supposedly 'ungovernable,'" in which reporter Zachary Faria offers the following observations:
"If you peruse the list of America's deadliest cities, you will find that they have been run by Democrats for decades. Big cities are so ungovernable that Republican Rudy Giuliani took office in New York City in 1993, when the city was recording 2,000 murders a year, and cut that number to just 600 by the time reelection rolled around. We have seen what it looks like when mayors focus on crime. We haven't seen much of it in these Democratic havens lately, though."
The change-focused figurehead cited by Mr. Faria is Rudy Giuliani, whose convictions for going after the mafia machinations as a prosecutor…galvanized his stance as a mayor wholly supportive of the police institution, equipping cops with everything necessary to accomplish an underdog mission, and it included tons of legwork to achieve successes.
It seems ludicrous that we are even considering more fileting of police forces. It is entirely against the grain to sub-standardize physical features inherent in an increasingly demanding role amid a swift-moving society, namely New York City. We all know what they've been through and continue to endure.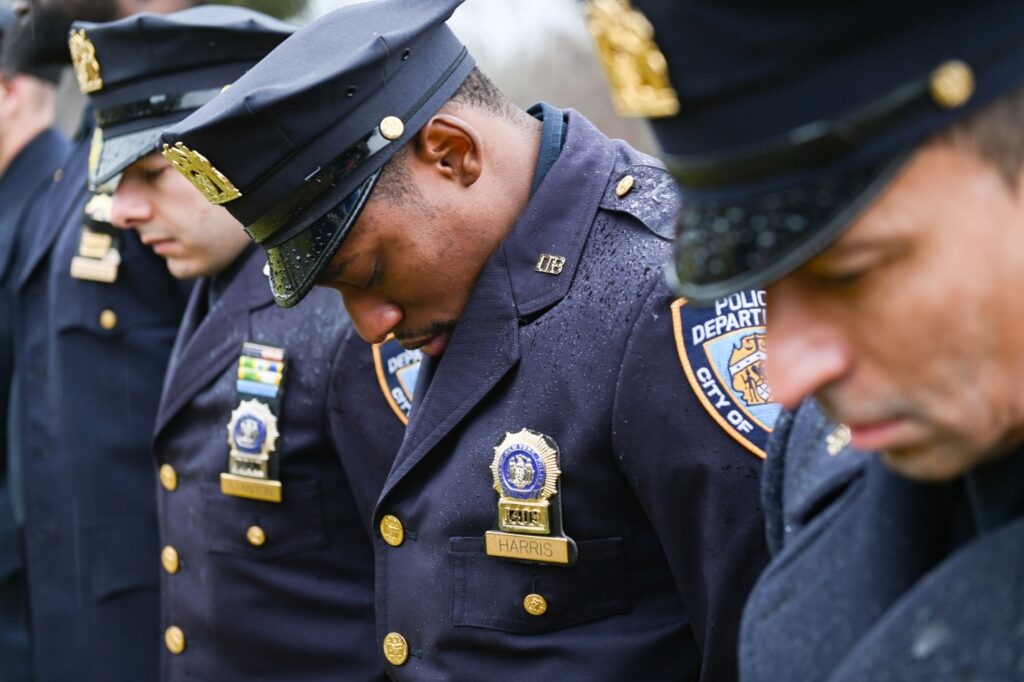 (Photo courtesy of the NYPD.)
Part of the ludicrous nature of the NYPD's position on this fell from the lips of the agency's training figurehead, Chief Holmes, who said, "No cop on patrol runs a mile and a half. No one's chasing anyone a mile and a half. Not to mention every day in the gym you're doing a mile and a half [as part of training]."
So, it is mandatory as a training component but not upfront, when you are responsible for proving yourself capable and worthy.
The NYPD's top cop, Commissioner Keechant Sewell did not concur with the decision to scrap running as a qualifying ingredient for police candidates. "The [police commissioner] is in favor of the run. She didn't agree with this," one of her high-ranking aides stated. That reeks of bureaucracy whereby a liberal politician is prompted to step in and decide the fate of an almost nine-million population served by roughly 35 thousand cops.
"They're the ones that did this, and they're the ones who are going to have to live with the consequences of a department where the utterly unfit are all that's left in the pool," said former NYPD cop Eugene O'Donnell, who used to prosecute cases in NYC and now teaches at the John Jay College of Criminal Justice. He lumped this latest defiling of the police profession as stemming from the defund-the-police movement which discouraged otherwise qualified candidates from even applying.
Typical political wrangling toward a problem created by elected ones: Throw another cookie at the monster and hope it plays nice, doesn't bite us in the end.
Our friends at Fit Responder elicited opinions on the NYPD's decision to cleave physical ability from prospective police candidates, and this one seemed befitting to our discussion:
"I think all police officers and emergency personnel should have to meet a specific set of fitness standards. You don't meet them, then you are out. I am a petite woman and I struggle with standards being lower for women than men. If a job requires say a height of 5' 5," as an example, then I would be out. Why would I want that standard lowered so I could pass but then struggle to do the job? I'm neither a veteran nor emergency personnel. So obviously I have no real-world experience. But I do know I would want to run faster than the criminal and be able to win in a fight."
Using Chief Holmes's logic and analogy, why would it be okay to have a less-than-cop responding to your calls for help? Despite her assertion that cops rarely chase someone for 1.5 miles, don't we expect cops to at least harness the physical conditioning/ability to catch the bad guys who just victimized someone? Skyscrapers and tenement housing structures have high-rise taunts to anyone who may have to ascend quickly, like police officers responding to an in-progress violent encounter. Heroics performed by cops at the World Trade Center on 9/11 comes to mind; scenes of police officers climbing stairs with salvages in tow are indelible.
As well, the five-county geography comprising New York City as a whole contains a labyrinth subway system with stairs, ramps, twists, turns, and lengthy platforms to walk or run when (not if) emergency responses by cops are necessitated. With fast-moving trains in the mix, timing is of the essence, as is the physicality to overcome unorthodox navigation in an underworld setting.
Any emphasis on getting by with minimal effort is a surefire stat in the fatality column, inviting liability for the department and the citizens who foot the bill squeezed by settlements.
A former NYPD cop framed it this way: "It's reinforcing the already present divide in physicality and just making it worse. It's so much more than just shaving time on a run…it's mocking the discipline it takes to get the mind and body positionally correct to show up.
"This is such a slap in the face to ALL women in LE who busted their asses to meet and exceed standards put in place to ensure we are physically capable of entering a career where PHYSICAL ABILITIES can determine whether you and/or your partner make it home at the end of the night."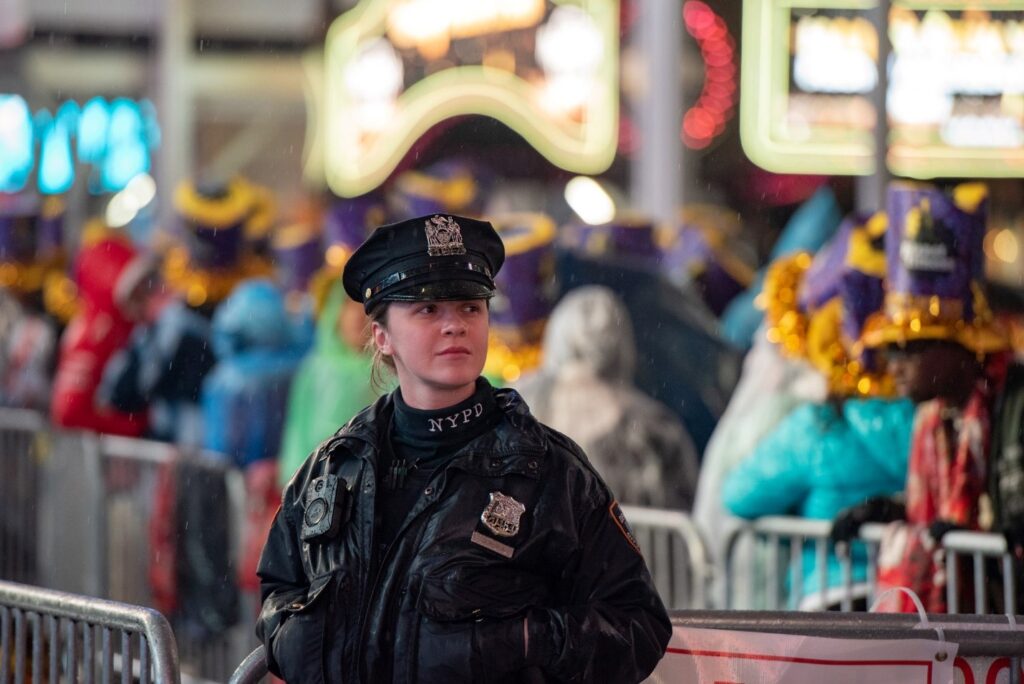 (Photo courtesy of the NYPD.)
The messaging and tweaking (unchallenging) are all wrong and counter why we have traditionally referred to police officers as "the Finest." Taking the legs out from under a crime-fighting machine begs for terrible tragedies to unfold for evil to flee freely, without expectation of apprehension.
As former NYPD deputy commissioner overseeing police training aspects, Wilbur Chapman put forth a reality check in his opinion piece published in The New York Post, "Not everyone is cut out to be a member of the NYPD. If you want it and study hard and train appropriately, you will become a member of the finest law enforcement agency in the country.
"The tradition of the department and the people of the city deserve nothing less than New York's Finest."
I reminisce about my final day of training at the police academy. The drive home kindled thoughts of how great I felt not only by the accomplishment of a life-long dream but also for the physical stature I achieved while there daily, grateful to drill instructors for echoing disciplined practices and indoctrinating high caliber physical fitness and mental acuity for public service success.
One last thing: Did you know the New York City Police Department has a Running Club?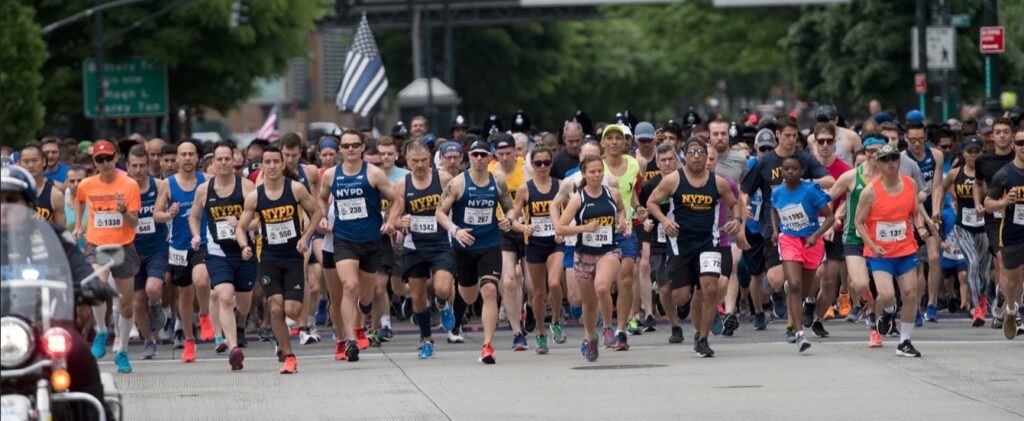 (Photo courtesy of the NYPD Running Club.)
Right now, NYPD cops are competing in Tokyo, Japan. Calling it "NYPD takes Tokyo," police cohorts wished "our teammates the best of luck in today's Tokyo Marathon! Make us proud!" See? Running is a good thing, and it will likely enable you to get ahead of the game.