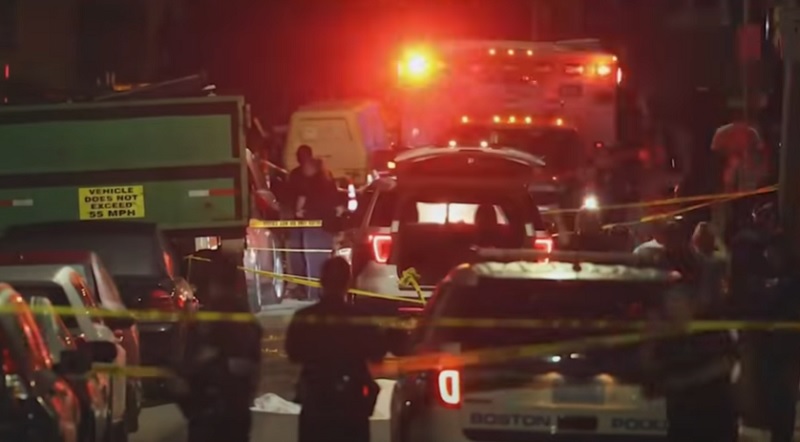 By Steve Pomper 
There are so many side issues that arise when law enforcement agencies cannot retain or recruit good officers: New York, Philly, Baltimore; Chicago, St. Louis, Minneapolis; San Francisco, Portland, Seattle—and Boston all suffer from staffing shortages. One side issue, for example, is there's word the Seattle Police Department (SPD) will end their nationally recognized Police Motorcycle Drill Team.
The West Seattle Blog called it, "Another side effect of the Seattle Police staffing shortage: No more Motorcycle Drill Team." Technically, an SPD spokesperson said the team is not "officially disbanded" but "has dissolved as a result of the department's resource priorities." She says the department hopes to reestablish the team one day.
This means the SPD Motorcycle Drill Team will not perform in the West Seattle Grand Parade. Sadly, for parade-goers, this also means the Vancouver, B.C. Motorcycle Drill Team will not perform as it was invited as a guest of the SPD team. This parade was the only parade in the United States in which they performed.
The SPD now routinely transfers officers and detectives from specialty units to patrol to answer 911 calls.
I heard from an officer who transferred from SPD to the Everett PD, about 30 miles north of Seattle, with their much more pro-police city leaders, that officers are now getting paid double time-and-a-half if the overtime is because of staffing issues. Isn't everything these days?
Now, it's easy for people to say, hey, at least you're making more money. But there comes a point where making money isn't the point. Officer fatigue and general burnout are other serious safety concerns. Especially when officers are being ordered to take overtime shifts.
Now, I worked my entire career in Seattle, but I'm originally from Massachusetts, so I also try to stay up on what's happening in that equally leftist state (commonwealth). Seems they're also having a hard time keeping and getting cops.
Like what's happening in Boston because of the staffing shortages plaguing so many politically blue-run cities. Chris Van Buskirk at Masslive.com wrote, "A union representing Boston police officers slammed the department they say "ordered," some officers to work for 24 hours straight over the weekend because of several major events in the city."
I remember officer safety and well-being were all-important when my city could afford it. They came up with policies regarding how many shifts/hours an officer could work without a sleep break of eight hours. Seems the same goes in BPD. Boston's police union said the department ordered some officers to work 24 hour shifts over one weekend.
So there's no misunderstanding, it's not like the fire department, cops don't get to sleep on duty (okay, don't tell my wife I said that; she's a retired hose dragger).
"The Boston Police Patrolmen's Association said the Boston Police Department had 120 officers working overtime on Saturday to cover the city's Open Streets festival in Jamaica Plain, a Red Sox-Yankees matchup at Fenway, and a festival in the Seaport District. The 'vast majority' of officers, according to BPPA, were ordered to work for at least 16 hours, 'which is physically and psychologically draining.'"
The union said this cannot happen because it's obviously unsafe for the officers and the public. "Officers simply cannot work for that many hours and still be expected to make split-second decisions in life-threatening situations."
The BPPA said they don't have a tally of how many officers they ordered to work 24 straight hours, three shifts. But they said, "at least five officers were also ordered to work 24 hours on June 25."
The union also said, "It is unsafe for officers to be forced to work for 24 hours straight and demonstrates the gross understaffing in the Boston Police Department."
And there it is again, "understaffing." It's the underpinning of most problems and for many of these cities it is a self-inflicted wound. In both Seattle and Boston, with their saturation of leftist, anti-police political leadership at the city and state levels, what other than a culture of police neglect and abuse can rise?
So, how does Boston handle the staffing crisis? By reducing the police budget, of course. The article notes "Police spending… accounts for the largest line item in the city's $4 billion budget…."
Is that a criticism?
This should surprise no one since any American government's responsibility, at any level, is public safety.
The BPPA President Larry Calderone, aside from staffing issues, also places blame on city planning for allowing "multiple large events" on the same day. He said that leads to "resources being spread thin and unsafe mandatory ordering." Meaning, that it's avoidable and shows little concern for the cops, with what Calderone calls "reckless staffing decisions."