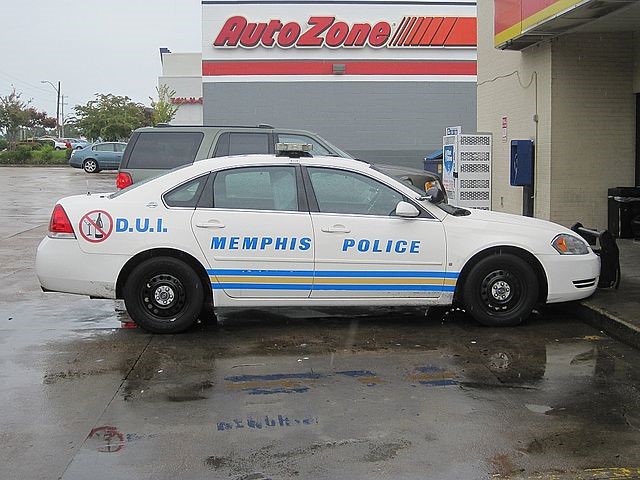 By Steve Pomper
Three tragic headlines have splashed across North American media outlets over the past week, noting serious problems with criminal justice systems in the U.S. and Canada—actually, in the West. Yesterday, I read about a Christian school teacher in Ireland who violated a new "pronoun law," and a high court judge tossed him into prison.
But here we're not talking about innocent people getting tossed into the grey bar hotel; we're talking about guilty people being let out of prison early only to maim, rape, and kill innocent people.
In Saskatchewan, Canada, according to FOX News, police believe a suspect [I won't use names to give these scum the notoriety they were seeking], described as living in an "indigenous community," who has 59 previous convictions, went on a murderous rampage. By the way, 59 convictions typically means likely he's committed hundreds of crimes without an arrest or conviction.
Police believe the suspect and his brother used knives to kill 10 people and wound another 18 victims "spread across the James Smith Cree Nation and into the nearby town of Weldon." The suspect's brother's body was located near where the murders took place. Authorities were initially "investigating whether his brother killed him." But it now appears the suspect's brother took his own life.
Though horrific and tragic, the true tragedy is the suspect should not have been out of prison to commit the crimes. Royal Canadian Mounted Police Assistant Commissioner said earlier "that Sanderson had warrants out for his arrest before the stabbings."
CNN reported, "[The suspect] was granted statutory release by the Parole Board of Canada, according to a ruling on February 1, 2022.
"Statutory release is a presumptive release by law that allows an offender to serve part of their sentence in the community under direct supervision…. By Canadian law, the Correctional Service of Canada must release most offenders with supervision after they have served two-thirds of their sentence, if they have not already been granted parole, except for those serving a life sentence.
"The board said in the ruling that it didn't believe [the suspect] would present a risk to the public if released . The decision did note his long criminal history and that he was assessed by a psychologist for a 'moderate risk of violence.'"
The Parole Board "extends its thoughts to the victims…." I'm sure the families feel so much better now.
According to the BBC, Police said they captured the suspect following a high-speed chase, after which he died from "self-inflicted injuries." Authorities did not give any further details.
On this side of the border another horrific murder and a similar suspect story. Memphis, Tennessee elementary school teacher Eliza Fletcher went out for a run one recent morning at about 5:30. I'm sure she was expecting it to be uneventful but, in a good way, energizing her for a day of doing what she loved.
FOX News reported, "[The suspect] allegedly camped out in the area for about 24 minutes before Fletcher was taken. Police say surveillance cameras recorded him sprinting out of a GMC Terrain SUV and forcibly grabbing Fletcher around 5:30 a.m. In the ensuing struggle, he lost his Champion slides at the scene, and police found his DNA on them, according to an arrest affidavit."
The suspect was still on the run when U.S. Marshals located and arrested him the following day.
There was no way this wife and mother of two expected this would be her last day on Earth or that she'd die such a horrifying death. She didn't deserve to be raped and murdered by someone who shouldn't have been out of prison.
As with the suspect in Canada, this suspect has an extensive criminal history and should have been in prison when he allegedly murdered Fletcher. Though the details of his release are murky, in 2000, the suspect was arrested, convicted, and sent to prison for 24 years for the "abduction and robbery of the attorney Kemper Durand."
Reportedly, the suspect only served 20 years of that sentence, but "according to authorities and court records…, he was never granted parole."
Reconciling this muddy information illustrates the problem. Court documents show "the court ordered him to serve '100%' of his 24-year sentence…." His juvenile record alone showed crimes including "aggravated assault" and rape (when he was 14) and the above kidnapping/robbery, which was at "gunpoint."
FOX also reported, "At 38, [the suspect] has spent more than half of his life in a Tennessee prison. If he had not been released early, he would have been behind bars on the day police allege he…" committed the brutal crimes.
Though the Tennessee Board of Parole said it "opposed parole in this case, and… appropriately so, given his extensive record of violent crimes before the conviction for the kidnapping." Not only did they not parole the suspect, but he was reportedly ineligible even for a parole hearing.
So, how did he get out before 100 percent of his sentence was complete?
The Tennessee Department of Corrections (DOC) said there is a complicated calculation made based on "sentence credits" to take time off and "docked for bad behavior," which can add time. But, according to FOX, when asked for clarifications regarding the suspect's early release, the DOC "did not respond to multiple requests for comment or emailed questions about… his release."
And then, it happened again. According to The Tatum Report, also in Memphis, Tennessee, and dealing with another suspect who should've still been in prison, a psychopath went on a killing rampage—and live-streamed it on social media.
The Daily Wire reported, "Law enforcement officials in Tennessee arrested a 19-year-old man after he allegedly recorded himself driving around and shooting numerous people throughout Memphis." The suspect allegedly killed four people and wounded others during his hours-long crime spree.
Memphis Police Chief Cerelyn Davis gave an estimated timeline of the killings. The suspect first killed a man in his driveway at about 1 a.m. Then at about 4:30 p.m., police discovered "a man had been shot dead in his car." An hour and a half later, the suspect recorded himself opening the door to an Auto Zone store and shooting a man inside, wounding him. Next, he carjacked a woman, killing her, and then shot two more people, killing one.
As in the above cases, this suspect should have been still locked up when these innocent people were killed. In 2020, the suspect was convicted of attempted murder and sentenced to only three years on prison. However, they released him after only 11 months.
In May 2022, according to Action News 5, Republican Memphis Mayor Jim Strickland defended Tennessee's "new 'truth in sentencing' law" that requires people convicted of serious crimes to serve their entire sentences. The law went into effect on July 1, 2022. Unfortunately, the suspect had been released before this law took effect—well before it could help any of the victims.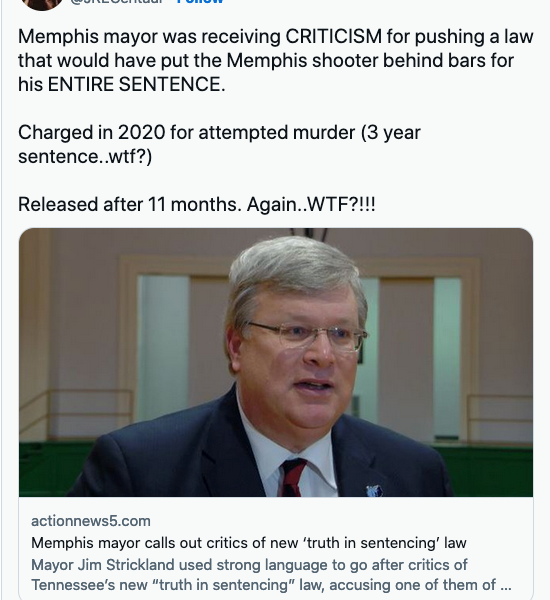 I planned to end on a positive note, then this bitter tidbit came across my radar from USSANews.com. "When a new Illinois law takes effect next year, it will do away with the cash bail system in the state, meaning suspects charged with felonies, including second-degree murder, aggravated battery, and arson, will be released without bail."
In what has become customary Orwellian fashion, this criminal justice sickness is brought to the people of Illinois by the "Safety, Accountability, Fairness and Equity-Today Act." Added to crimes warranting release without bail, drug-induced homicide, kidnapping, intimidation, aggravated DUI, aggravated fleeing and eluding (the police), burglary, robbery, and threatening a public official.
Illinois is intentionally infecting their criminal justice system with exactly the type of disease that allowed the murders to occur in the three heinous crimes listed above. Is it that things were going so well in Chicago, they decided to export the city's macabre death-count statewide?