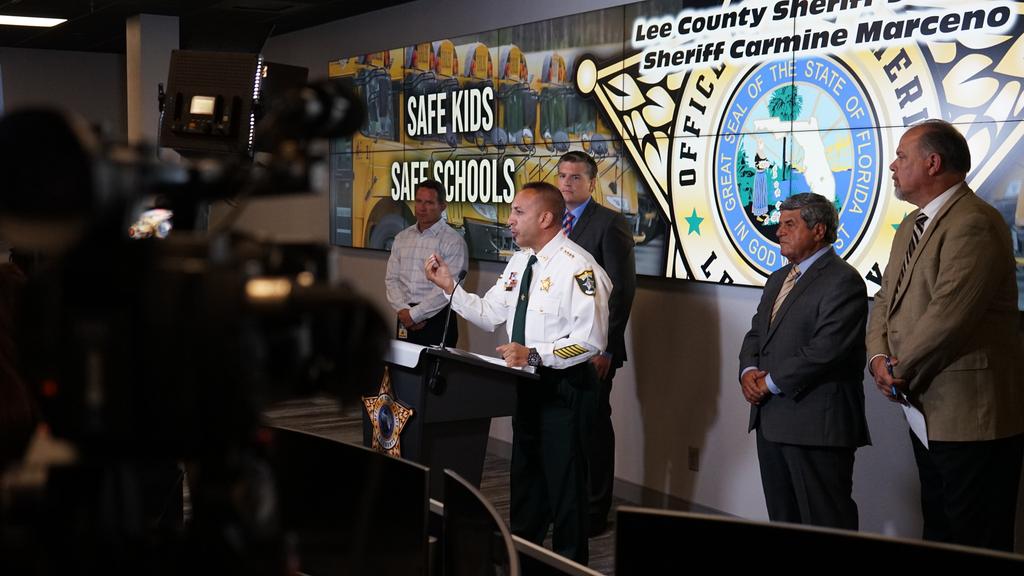 A 10-year-old boy launched a written threat to shoot up a Patriot Elementary School in Cape Coral, Florida.
Deputies charged the fifth-grader with making a written threat to conduct a mass shooting.
The School Threat Enforcement Team (STET), an arm of the Lee County Sheriff's Office working under the agency's Youth Services Criminal Investigations Division, investigated the threat, interviewed the young boy, and substantiated the credibility of the would-be massacre.
Lee County, Florida Sheriff Carmen Marceno weighed in on the matter: "This student's behavior is sickening, especially after the recent tragedy in Uvalde, Texas. Making sure our children are safe is paramount. We will have law and order in our schools! My team didn't hesitate one second…NOT ONE SECOND, to investigate this threat."
"Right now is not the time to act like a little delinquent. It's not funny. This child made a fake threat, and now he's experiencing real consequences," added Sheriff Marceno.
Check out this brief video of Sheriff Marceno touching upon school safety and educational campus security:
"You don't get to shoot our children. You bring deadly force in this county, we are going to kill you."
There is no one reading this who is not aware of the recent Uvalde, Texas, nightmare perpetrated by a youngster who killed 21 people in Robb Elementary School on Tuesday. The footage you just saw/heard puts neon lights around what transpired in Uvalde.
Despite what information has already made the wire, the Uvalde incident is still being investigated and will give rise to many more facts, helping to subdue some utter emotion and pain from the loss of so many children while also arriving at concrete conclusions to untie the knot of somewhat-polarized information.
As anyone can imagine, a transgression of this magnitude can consume tons of investigative hours across many days, as it ought to — ensuring a fact-based post-incident report. In that context, some of the ensuing online debates among various social media sites are polar opposites regarding the scope of the Uvalde massacre.
This includes some members of different law enforcement communities and levels of command speaking out on the matter after a cursory view.
Again, deliberating until facts are sifted and all the puzzle pieces are joined together to give a comprehensive picture without ambiguity is the right path, despite emotional sway over an inexplicably evil act. With that said, prayerful moments continue…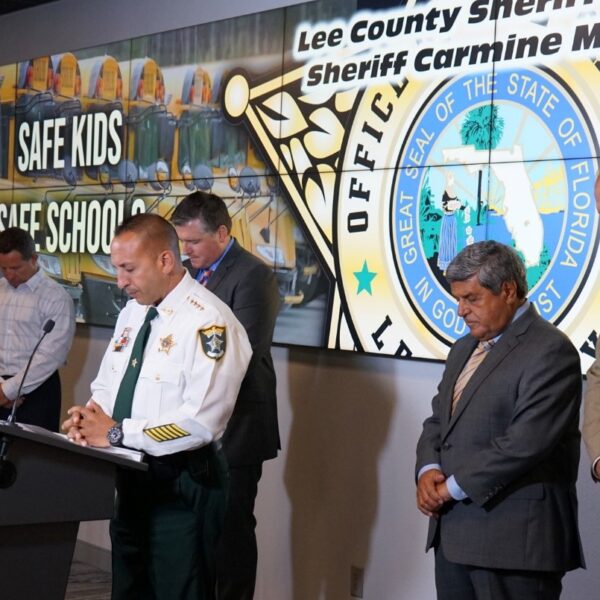 (Photo courtesy of the Lee County Sheriff's Office.)
Given the super-spread of social media content, other instances similar to our storyline today have also evolved…literally as these words are composed. Before the ink in the title up above dried, a teen in Hillsborough County (Tampa, Florida) was arrested for threatening a school shooting in his vicinity.
After receiving a tip, detectives verified the suspect in one of his social media posts, depicting a young man holding firepower while wearing a tactical vest. Under the image was the caption, "Hey Siri, directions to the nearest school."
The suspect was arrested.
Hillsborough County Sheriff Chad Chronister made clear, "This type of threat is unacceptable. This man intentionally instilled fear into our community as a sick joke, but be warned, this is no laughing matter.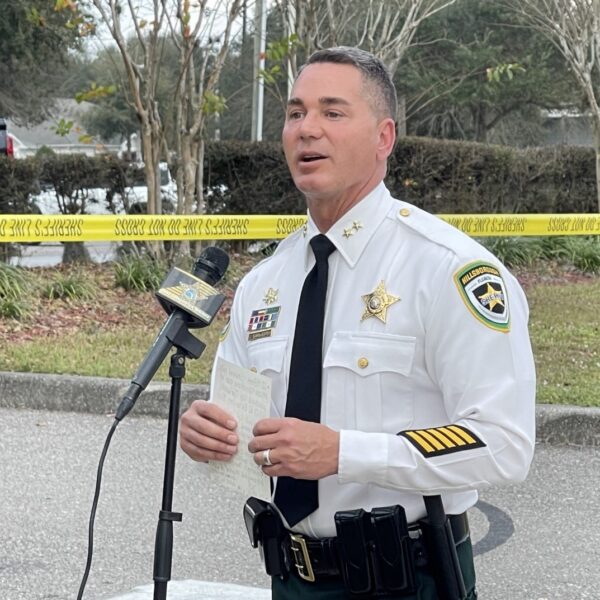 (Photo courtesy of Hillsborough County Sheriff Chad Chronister.) 
"We will do everything within our power to apprehend and pursue charges on those who make school-based threats. Protecting students is our greatest priority. We take school threats very seriously, if you see something suspicious, please contact us immediately."
In just these few examples, we see that there are specialized units in law enforcement agencies with  presence in public school settings, such as school resource officers, teams relegated to ensure public educational institution safeguards, and units comprising tactical operators whose sharply trained members consistently practice at area schools and their maze of hallways.
Most police forces have a division or unit which whose officers and detectives have specific training in the realms of juveniles and reconciliations regarding behavioral constructs and mentorships. However, when it goes off the rails (as we read above), the ante is upped and the mindset is more tactical (hence the hierarchy of the Lee County Sheriff's Office multi-level response to school-centric woes).
Back to basics, though, means the preservation of school resource officers who, by design, get to know all the student population and serve as an ear to mitigate whatever is troubling youngsters…potentially preempting atrocities such as the likes of Uvalde and the latest examples reported above.