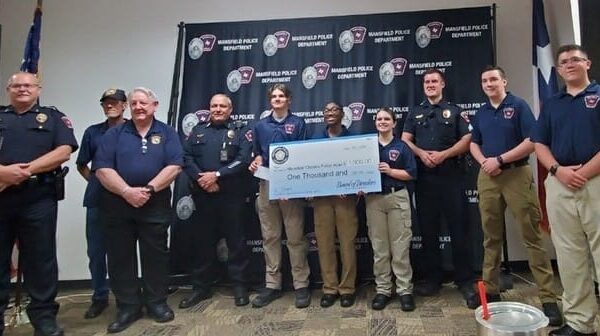 The NPA grant to the Mansfield Citizens Police Academy Alumni Association was used to benefit the Explorers program. The Mansfield Police Department, in cooperation with Scouts BSA subsidiary Learning for Life, sponsors a Law Enforcement Explorer Post for youth ages 14 to 20 interested in a career in law enforcement.
Law Enforcement Explorer participants:
gain exposure to various criminal justice careers and have positive interaction with law enforcement professionals.
obtain "hands-on" experience and awareness of the criminal justice system, thereby helping Explorers to make an informed decision on a career in law enforcement or a related field.
learn responsibility to self and others through leadership opportunities.
obtain community service and networking experience by assisting sponsoring agency in a supplementary law enforcement and liaison capacity.