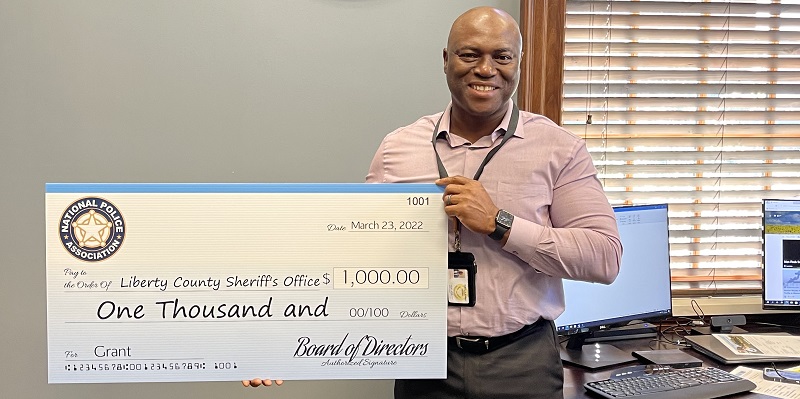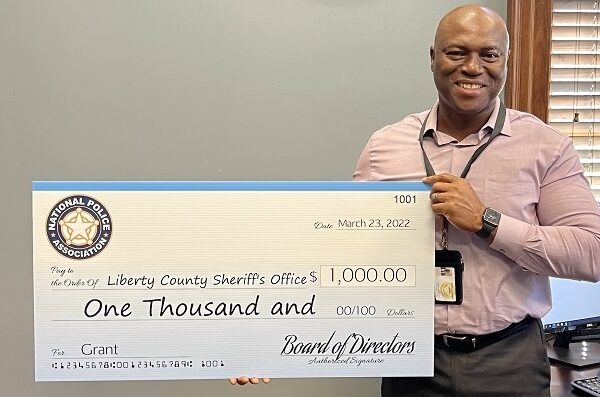 Sheriff William Bowman
The National Police Association has awarded the Liberty County, GA Sheriff's Office a $1000.00 grant in support of the purchase of equipment to serve, protect, and ensure public safety in the community.
The mission of the Liberty County Sheriff's Office is to serve the citizens through dedication, professionalism, and cooperation in order to preserve the peace, maintain order and protect life by using proven law enforcement standards that respect individual dignity and rights.
The Liberty County Sheriff's Office is located in the county seat of Hinesville, Georgia. The department also serves the cities of Allenhurst, Flemington, Gumbranch, Midway, Riceboro, and Walthourville representing a population of over 65,000.