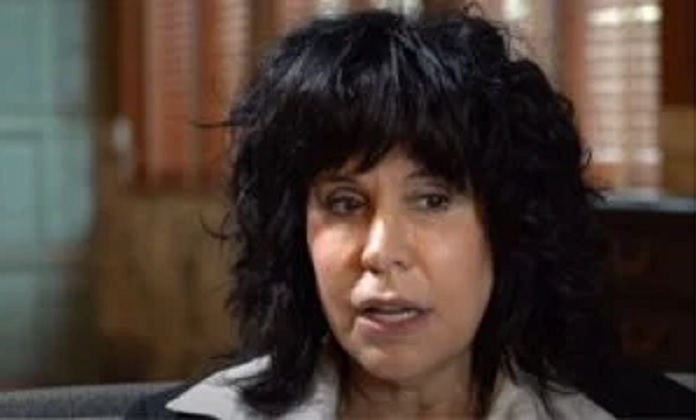 By Doug Wyllie
In early April, a Houston (TX) jury delivered a guilty verdict in the trial of a man charged with mercilessly murdering an elderly woman during an attempted robbery on a September morning in 2021.
According to KHOU-TV News, 40-year-old Andrew Williams had followed 71-year-old Martha Medina from a local bank—where one might surmise she had been conducting a transaction involving a cash withdrawal—to a nearby fast-food restaurant.
There, Williams waited for his victim to emerge from the eatery with take-out food in hand. Then, he began his assault with a strong-armed purse-snatching, got into his car, and during his attempted escape struck Medina, running her over and dragging her some distance beneath the vehicle.
When Police and EMS responded to the scene, they found Medina mortally wounded—she was transported to a nearby hospital where she was subsequently pronounced dead.
Prosecutors for some reason didn't ask for the death penalty in the case, so Williams was automatically sentenced to life without parole.
Williams' attorney told reporters that he will appeal the verdict.
Of course he will. What on Earth does he have to lose?
A Familiar Problem
Like so many other accused criminals in "Hustletown," Williams was out on $150,000 bond for a capital murder charge when he killed an innocent human being just going about her business. In fact, he had posted just a fraction of that amount in order to walk free while awaiting trial and was soon to appear at a pre-trial hearing on that murder case when he killed Medina.
In late 2021, KHOU-TV published the results of an investigation into Harris County district court records of violent recidivist offenders who were out on bond when they committed other—sometimes more serious—violent crimes. They found that of 407 capital murder charges filed in Harris County between September 2016 and September 2021, 113 accused murders—or 28%—had bonded out of jail.
"During the five years analyzed, court records reveal seven capital murder suspects were charged with robbery, another eight with assault, and three with another murder all while out on bond," the report said.
Williams—along with two other alleged accomplices, 21-year-old Kennard Davis and 29-year-old Justin Deon Bouldin—were involved in a "drug deal gone bad" when Chima Ogbonnaya was shot in the back of the head and left for dead in a darkened, desolate parking lot.
All three were ultimately arrested, and during Williams' arraignment, the District Attorney's Office asked that he be denied bond—248th Criminal District Court Judge Hillary Unger instead granted bond.
He walked.
Unsurprisingly—and quite correctly—Medina's children lay some of the blame for their 71-year-old mother's death at the feet of Judge Unger.
Medina's daughter Liliana reportedly said, "If this person wasn't let out on bond then maybe my mom would still be here with us."
Medina's other daughter added, "This could have been prevented, had the right decisions been taken it totally could have been prevented."
A Flawed Philosophy
Judge Hilary Unger is unapologetic about a philosophy—no matter how flawed—that compels her to release into the world individuals who have shown a propensity for violence and a callous carelessness for human life.
Unger—a former public defender and private attorney—is a member of and legal observer for the American Civil Liberties Union who also proudly proclaims membership in "numerous Democratic organizations." Unger at one time chaired the Fair Defense Management Committee where she "worked to improve the quality of indigent defense in Harris County and where she also initiated a pilot program to seamlessly appoint the Public Defender to represent indigent defendants."
During her 2022 re-election campaign—against Republican challenger Julian Ramirez—Unger pronounced on her website that "courts should find alternatives to incarceration with an eye towards rehabilitation, a reduction in recidivism, and an increase in community safety."
Unger won that contest 50.8% to 49.2%—just 16,759 of the 1,062,315 votes cast—very close to the slimmest possible electoral margin.
She said on her campaign website that one of her core beliefs is the notion that "indiscriminate incarceration is not only unjust but, it also harms our society as a whole."
This attitude apparently informs many of her decisions on the Bench.
According to Fox-26 News, Unger has "granted multiple felony bonds to eight defendants now accused of taking someone's life while free on bond."
Among those is 21-year-old Marquice Wear.
Reports indicate that Wear was out on $5,000 bond—related to a case of organized criminal theft of catalytic converters—when he got into an altercation outside the Harris County home of Jerome Cormier.
Wear—the father of Cormier's granddaughter—had arrived at the home several hours after the young girl's first birthday party and begun to cause a "commotion."
Cormier went to speak with Wear, who then produced a firearm and shot the innocent 42-year-old husband and father. The victim's 12-year-old daughter witnessed the incident and later said, "I saw him shoot my daddy. My daddy fell to the floor. All I could do was cry."
Unger isn't the only judge in Harris County—comprised of Houston and a number of other neighboring communities—to have freed individuals from jail on bond that went on to become murder suspects. Fox-26 reports that she is joined in this misguided endeavor by 228th Judge Frank Aguila, 262nd Judge Lori Chambers-Gray, 232nd Judge Josh Hill, 180th Judge DaSean Jones, and 230th Judge Chris Morton.
This problem, of course, extends well beyond the borders of the most populated county in the Lone Star State—judges across America have committed similar injustices.
A Family's Pity
Amazingly, some members of Martha Medina's family of holds in their heart some degree of pity for the man who killed their beloved matriarch.
After the guilty verdict was read, one family member told reporters present, "I pray to God to help me—in time—forgive."
That benevolence—if it can be called that—demonstrates Godliness and Grace unlikely to be shared by the countless others who have lost loved ones due to the reckless misapplication of justice.
Nor does it appear to be present in the callousness with which some pro-criminal judges like Hillary Unger make their rulings adversely affecting the public she is sworn to allegedly serve.
That's the real pity.