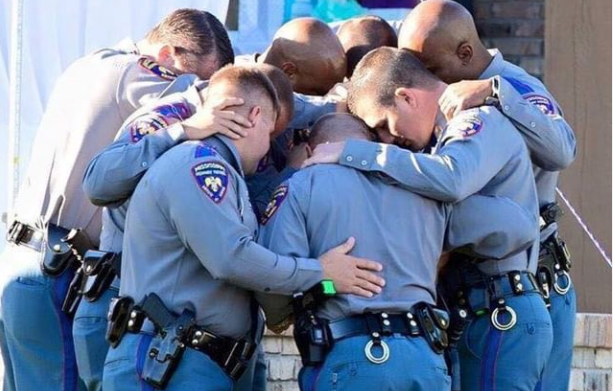 No matter the spoils of society, it seems there will always be a contingent of finger-pointers scapegoating America's law enforcement institution, the men and women who glaringly address all manner of woes, clearly underscoring the need for cops to do the perilous job many refrain from.
We keep placing the onus on cops while also whittling them down, and that directly correlates to forfeiture of officer safety and heaped victimization of citizens.
A recent podcast analyzing the above-mentioned spoils of our society delved into our nation's 850,000 or so police officers having just about every imaginable (unimaginable) angle pinned on them: A proverbial Damned if you do, damned if you don't stigma.
During the above-referenced 2-hour-long podcast, guest Royce White listened to several co-speakers discuss the prejudices hurled at cops, before adding, "I think policing has become a byproduct of a system that is okay with whatever level of moral decay and chaos ensues…and then they throw it on the police. And not only do they throw it on them but they actually undertrain them and underfund them so that they can be the scapegoat. So, yeah, policing has become one of the most corrupt things that go on in the country."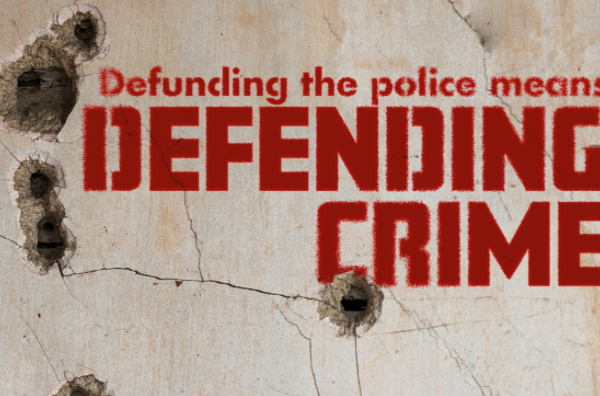 (Photo courtesy of Tea Party Patriots.)
From his campaign page, among the "Issues" list Mr. White is seeking to address if he successfully unseats Congresswoman Ilhan Omar, is a "Public Safety" icon and the following words:
"I reject the notion that crime is either acceptable or a necessary part of the community's life. Our police are tasked with the most difficult of society's assignments and their pay is not equal to the skills necessary to protect both the victim and the victimizer," adding that, if elected, he "will fight for the necessary funding and training such that our police become the pride of our community."
Music to a cop's ears.
I recently read one of the latest examples of municipal governments downsizing their law enforcement departments, sadly in favor of the bandy of propositions such as outlawing cops from conducting certain traffic stops, not physically responding to certain classes of calls, and implementing civilian mental health care specialists for in-crisis calls. Standing down continues…
As well, doing more with less, while a prideful mantra at times, does not necessarily bode well in the context of public safety provisions rife with perils. Although there's no denying this fact, seems some politicos are willing to throw caution to the wind…with cops' welfare and lives marked down like cheap products.
As Senator John Kennedy told Jesse Watters recently, crime-ridden cities' mayors are "clowns" who  need to "empower" their police forces, emphasizing how "too many of our mayors think that cops are more of a problem than criminals. They are wrong.
"Empower your cops, pay them, hire more of them. Stand behind them when they have to do their jobs. Tell them to enforce all of our laws."
His sentiments are not new; no blind eye to any of what he said…unless you're pro-criminal.
Reporting for the Washington Examiner, Christopher Tremoglie wrote, "Incompetent and unethical politicians have plagued the city, using Baltimore's Democratic monopoly to their advantage instead of helping the citizens who need it. Even worse, those in charge of holding criminals accountable are borderline criminals themselves.
"The last 10 mayors were Democrats, dating all the way back to 1967," said Dana Alexa, host of The Real Story. "The incumbent and very incompetent state's attorney Marilyn Mosby is currently facing five years of prison time over perjury charges. Former Mayor Catherine Pugh was found [guilty] on fraud conspiracy and tax charges during her time in office, and so much more.
"It's long been established that Mosby's criminal justice failures are problematic. But now, it's proven they run counter to what many Baltimoreans want to see from their city leadership. As Mosby prioritized keeping criminals out of jail, the [Baltimore Now poll commissioned by the Baltimore Banner] showed that the people wanted harsher penalties for criminals. They also want more money allocated to the police to protect them from these thugs."
Case in point: those excerpts were written in an article titled "Felon who injured Baltimore police officer exemplifies failures of left-wing criminal justice policies."
It should come as no surprise that the acquitted Baltimore cops subjected to a "malicious prosecution" by Mosby and filed suit against her for that and "defamation"…found karma in her being blunted by charges in the federal indictment referenced above.
I especially like the way Senator Kennedy describes the Mosby brand of so-called district attorneys who are supposed to be standing up for justice, victims expecting nothing less: "see no evil, hear no evil, prosecute no evil." Surreal but true. Definite skeletons in some prosecutors' closets.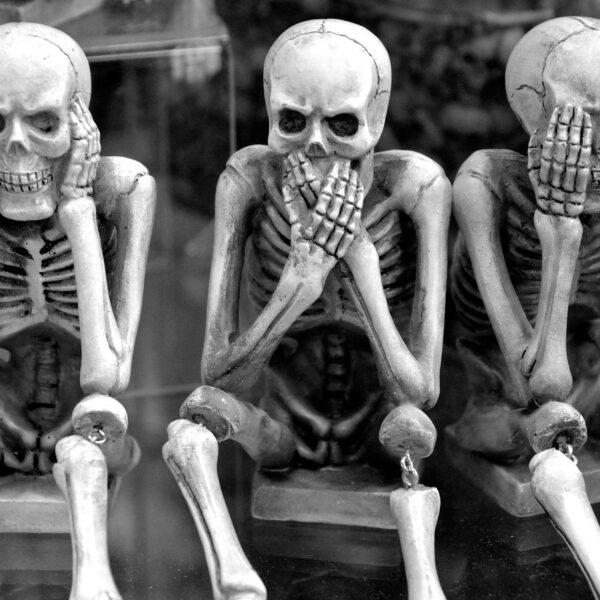 (Photo courtesy of Pixabay.)
No wonder metropolis cities governed by liberal figureheads are seeing an exodus of not only cops but also residents and merchants who just had enough of the unmitigated crime (despite police efforts). Businesses in Chicago are packing up after declaring "enough is enough" and relocating elsewhere.
Speaking of the Windy City, Chicago Mayor Lori Lightfoot can't escape the burden she has heaped on the Chicago PD. Of import here is her recent publicized claim that the embattled, fatigued police force has all the time off they need. Contrarily, my sources working in Chicago PD blues are "worked to the bone" and denied personnel time-off requests.
The mayor's short memory is evident; for a while now, Chicago police union head John Catanzara has been raising the alarm that the Windy City's cops were winded and desperate for respite. This, after reports of working back-to-back shifts aggregating too many hours of life-saving duty on scant sleep. Not a good recipe, anywhere.
Via the Chicago Sun-Times, "The mayor's argument has been ridiculed by scores of police officers on social media."
Mr. Catanzara refuted Lightfoot's claims, saying, "This lady is either that evil, which is my guess, or misguided. Take your pick. Or a combination of both." Have a listen (and take a glance at the comments, too):
How about the unrealistic expectations and careless nature of Chicago's elected officials, especially about the city's festivals and lax advance notice provided to cops for public safety coordination of these mass-attendance venues?
The gun violence continues in Chicago; there's no abatement, certainly not on holiday weekends.
I came across an interesting interview involving a youngster who has now become a "new Chicago-based engagement reporter" for The Trace. About how Chicago's youth are trying to survive the violence on the streets, he had this to say:
"Many of the teenagers I spoke with who are living in communities with high rates of gun violence still just want to be kids, despite the circumstances they have to navigate. But at the same time, many of them say they're hyper-aware of their surroundings, only travel in groups for safety reasons, or try to stay home as much as possible."
Saying he "had no idea [Chicago's] curfew was a thing until recently," one of the theories he provided as to why Chicago's decades-old curfew law is widely unknown among youth "is that maybe the curfew is so under-enforced many people don't realize it exists. Or [it could mean] that enforcement is not spread equally across communities, and therefore its effects are less apparent."
Under-enforced belies the need for more law enforcement officers. Under-enforced likely stems from the incessant nature of liberal-governed jurisdictions blaming the police for everything criminals inflict on the populace. Does City Hall receive complaints? Blame the police. City alderpersons get an earful from constituents upset about youth roaming streets after curfew? Blame the cops.
Who can deny that liberal governance continually filets public safety professionals, making them largely impotent under the guise of reforms and reimagination? Who can deny their appetite for finger-pointing, with cops at the end of the finger wag?
Somehow, they think criminals make better stewards in society—FBI, state, county, and local crime stats be damned.
Thus, operating as law enforcement officers amid such a climate is counterintuitive and beckons major pushback against the antithetical notions of errant politicos who somehow made it to office; even the voters who helped that happen may be regretful.
The spate of reports lately highlights how residents and merchants are relocating their families and businesses out of these crime-drenched metropolises and smaller sovereign enclaves.
Citizens equally fed up with violence are relying on voting with their feet. In Philadelphia, community engagement editor Sabrina Iglesias interviewed residents. She found that tax-payers prefer "politicians that put public safety above personal ambition," among other similar matters.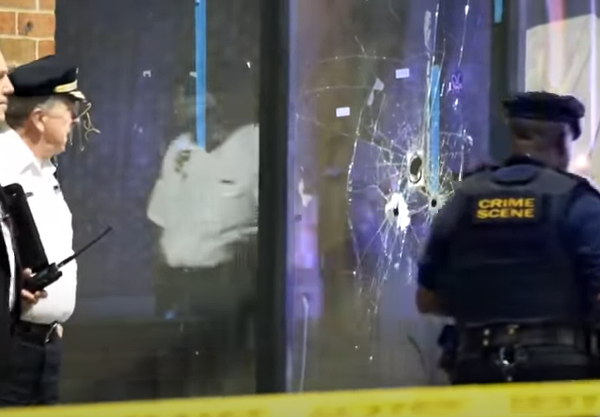 (Screenshot courtesy of FNTV.)
Public safety above personal ambition? That speaks volumes. The historical credo "revolving doors of justice" goes way back, describing the bewildering nature of courts freeing bona fide violent individuals while victims weep in the background. As one fellow cop said, "In handcuffs at lunch, out walking already before breakfast." Some arrestees are liberated before the police report is even submitted.
Try being in those duty boots, doing your job, then seeing the same faces over and over again, sitting in the cruiser's rear seat, taking yet another jaunt to county jail. Seems pointless.
However, cops are in for long-haul public safety, as always.
Where are folks destined? Some data indicate conservative states, the kind where cops are respected and permitted to perform the duties they vowed on behalf of the Constitution and the tax-paying public guided by its covenants.
Per Crime In America, "Cities have been especially hard hit by protests, riots, COVID-19, and challenges to law enforcement. Tax revenues have fallen considerably thus cities are not in a fiscal position to deal with increased crime ."
Didn't some elected officials allow (incite) barbarism to transpire, sidelining the police? Weren't police positioned as Covid enforcers of ever-changing policies, while also being told they are unwanted? Fiscal…a concept cops know well after being told to do more with less at least once per year. The police show up regardless of these and myriad other burdens with which they are couched.
Wipe away the political patina and you'll find layers of public safety professionals whose appetite is to ensure a safe populace. You'll also find We the People want exactly that. Seems ridiculous to even re-assert that premise, but that's how far we've descended the rabbit hole…due to certain elected officials' bizarre mindsets and reckless lording.
Among many other like-minded thinkers, Mr. Tremoglie put it this way, "Now, it's either up to the politicians to make these changes or the people to start voting them out of office." The betrayal is done! Why go with the former when the latter is much more viable and far less recidivistic?
The mission then is the same as it is now. We must let cops do the job the way they know how…without the scapegoating, minus the uber-selfish politicos throwing wrenches in the system, and wholly supported by the community for which they fight with their lives.
As Mr. Catanzara said, "We need to send a signal." The continued onus placed upon America's cops is unsustainable. It shouldn't have to be the case. Lives are hinging on changes, perhaps the first of which is voting out the instigators and their cudgels, the egoists who fanned all the anarchy and set a placemat for criminals.