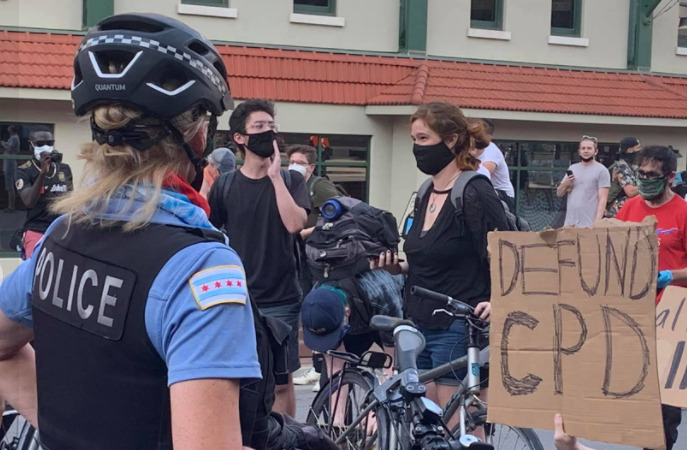 The inexplicably continuous anti-police drum beat bangs on, with recitations of "criminal justice reform" amounting to get-out-of-jail-free cards handed over to miscreants while police responsibilities are whittled away.
While most were slumbering away, the Illinois Legislature worked rather clandestinely to process "amendments" involving House Bill 163 (alternately referred to as the Pretrial Fairness Act) which seeks to supplant traditional police work and crime-fighting measures with provisions to outrageously coddle criminals.
According to The Telegraph, the Illinois Senate convened at roughly 4 a.m. and wrapped up at around 5 a.m., just in time to sip morning coffee, maybe down a bagel, while the majority voting in-favor likely felt puffed over their anti-police measures telegraphing a formidable downward spiral they just penned, culminating in Illinois House approval of 32-23. That maneuver followed the precedent thumbs-up from the Illinois House of Representatives which equated to 60-50 in favor of House Bill 163 (in the last inning mysteriously refiled as House Bill 3563).
Renumbered Bill 3563 is presently in the hands of Illinois Governor Jay Pritzker to consider signing into law (we'll touch upon that in a moment).
What does the Bill entail? One among the minority who wisely opposed the Bill, Illinois State Senator Dave Syverson (R) offers us succinct context, personal knowledge, and logical sentiments:
"At three in the morning, Democrat lawmakers throw a 700-page bill on our desks and ask that we vote on a complex criminal reform proposal only an hour later. That's not feasible and, more importantly, that is not how effective reform is passed. House Bill 3563 might be a new bill number, but it's the same bad bill that we opposed under House Bill 163. This proposal will put violent offenders back on the streets, put an end to cash bail, endangers our residents and threatens the law enforcement profession in Illinois. It's unbelievable.
"The safety and wellbeing of our communities and citizens are at stake here. We cannot afford not to get criminal justice reform right. Unfortunately, those who supported this bill, did not agree.
"I respect our law enforcement and value the safety of our communities above all else. This was shortsighted and devastating anti-police legislation that should not have passed. I voted no this morning and vow to continue standing with our police officers."
Senator Syverson is entirely correct when he says this legislation and surreal anti-public safety is "shortsighted." A lawmaker strong-armed to consider a whopping 700 pages (764 pages in total) of antithetical politicking essentially making the public safety mission impotent in the meager course of what amounts to a 60-minute lunch break is counterintuitive, highly suspect, and undeniably atrocious political pawning of cops' lives.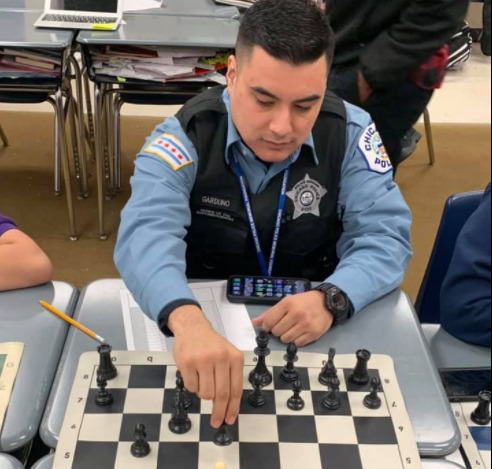 Paring down the Bill's volume to digestible doses relative to inclusions negatively impacting Illinois police officers, Edwardsville, Illinois police Chief Jay Keeven, voicing concerns on behalf of the Southern Illinois Police Chiefs Association and its constituents, published the following in an open letter:
"This legislation began as an amendment to a bill the Illinois Senate 'hijacked' from the Illinois House." To some degree that explains the renumbering of the bill in the late innings before pre-dawn passing it for Governor Pritzker's consideration.
Chief Keeven delineated the following points of contention, as published by The Edwardsville Intelligencer:
• Eliminates qualified immunity for police officers and expressly applies punitive unbalanced civil penalties to police officers, while denying them typical and customary protections like caps on attorney's fees
• Creation of a new state law right of action against law enforcement for alleged civil rights violations that is more generous than the federal Section 1983 provisions (it includes a provision for attorney's fees, eliminates state law and federal immunities and resets the statute of limitations)
• Eliminates cash bail and basically mandates release
• Defunds municipalities by removing funding sources and interrupting as much as 40 percent of the total Local Government Distributive Fund (LGDF) monies
• Eliminates virtually all collective bargaining over any subject except for wages for over 50,000 law enforcement officers in the state
• Creates mandatory one-hour access to three phone calls for detainees with no latitude for emergencies, which often isn't practical in one hour, and allows outside contact by detainees prior to potential arrest of co-defendants/co-suspects who are still at large
• Mandates body cameras for all police departments without funding support. Penalizes municipalities for failure to comply by withholding LGDF
• Allows officers to be punished, or terminated, for unverified, anonymous complaints. Eliminates sworn affidavits
• Eliminates felony murder
• Significantly limits use of no-knock warrants
• Makes significant changes to use of force, including a total ban on chokeholds or action above the shoulders under any circumstances
According to The Telegraph, Glen Carbon, Illinois police Chief Todd Link added the following for fuller context:
• Elimination of charges for habitual criminals
• Enact multiple benefits for felons, including access to victim's compensation
• Mandate those anonymous, unsubstantiated complaints be kept against officers forever, with no limitations on how they can be used against officers
• Defund any police department which does not submit to 100 percent and immediate compliance.
Innocent spectators are the real losers in this nefarious game. And they will organically look to cops for salvation born of a mix of pandering politicians whose constitutions somehow enable them to warm a pillow seven nights a week while cold-shouldering robustly righteous democratic principles.
Hard to imagine that the newest police cadets are coming out of academies handcuffed while bad actors are shown red carpets.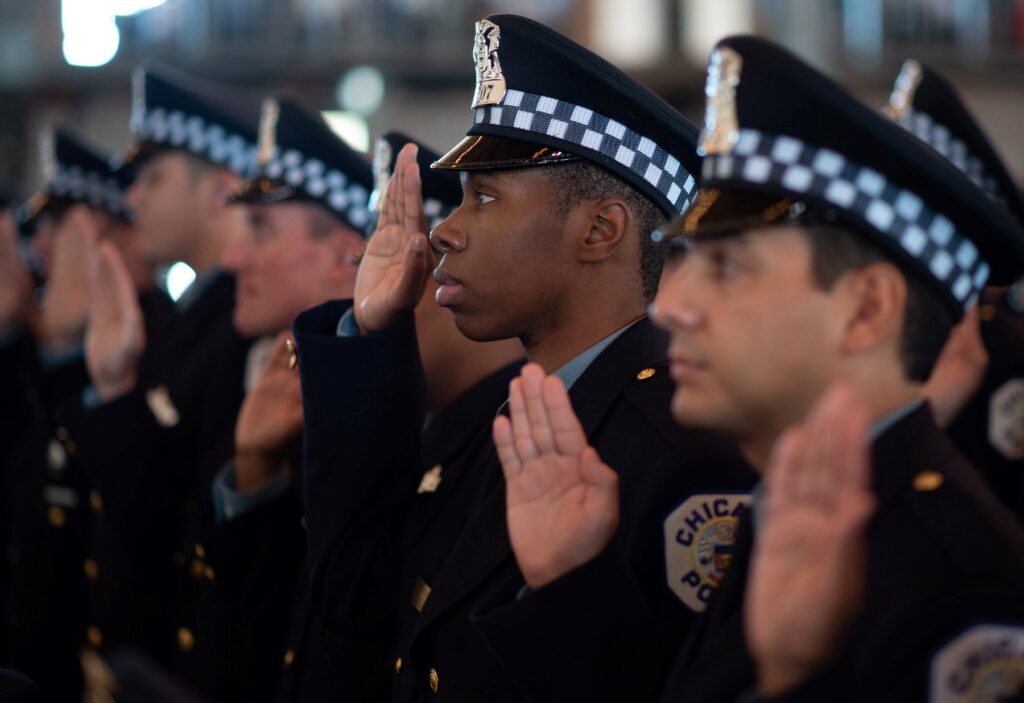 Naturally, Illinois law enforcement chiefs and police union heads are numbed by the news that they are not only being sidelined but boldly chucked from the justice-seeking team and playing field.
Per Loves Park, Illinois police Chief Chuck Lynde, said tenets of this bogus anti-cop bill "…will make it difficult, if not impossible, to hold suspects in custody when they have been accused of crimes. It prevents the use of force in almost all situations, including those which are life threatening."
If it sounds like this bill is setting up Illinois cops to be lame ducks, it's because it does fashion the elements, as noted by the Illinois Law Enforcement Coalition:
"We had been working in good faith with the Attorney General on a bill that would make great strides to modernize law enforcement, but that legislation was dumped into this monster bill and the result is a betrayal of the public trust that gives many more advantages to criminals than the police. It ties the hands of police officers while pursuing suspects and making arrests, and allows criminals to run free while out on bail.
"The legislation includes no way to pay for any of these law-abiding citizen-threatening measures, so taxpayers will have to pay extra for the privilege of being crime victims."
MyStateline.com produced a point-counterpoint which included a brief video of Illinois Democrat State Representative Maurice West —whose ranking among the Black Caucus helped co-author the bill's context— interviewed by media during which he often debunked much of what is being reported as "lies" and "fiction" and "fear tactics":
That video depicting Mr. West's assertions, rebuttals, and citation of "fear-mongering" was recorded a day before this bill was passed. After re-reading the bullet points listed above, do you think some figures involved in crafting/passing this legislation live in an alternate reality?
Anyone following Chicago crime and the burgeoning murder rate in that metropolis can surely recognize how this bill is an antithesis to abate such chronic woes. God bless hamstrung Chicago cops for hanging in there, some sadly succumbing to the travails of policing a huge city with a mayor who is often deemed unfriendly toward police. Chicago PD exodus?
Everyone knows (except perhaps a majority serving in the Illinois House, legislating bizarre statutes) that good vs. evil exists/persists. But these "criminal justice reform" measures form nothing more than a quality-of-life-defeating culture populated with criminals who are illogically and increasingly afforded green lights while their oft-recidivist behaviors torpedo communities' sanctity and deserved expectations of a secure society.
"I am completely against this bill as written. There is definitely room for a conversation on police reform in our state, but this is not the correct way to accomplish that. The passing of this legislation would completely end proactive policing in our state and put our citizens and their property at risk. The job of the state lawmakers is to protect the public. This bill as written does the complete opposite," wrote Maryville, Illinois police Chief Rob Carpenter.
Whether wittingly denying or unwittingly failing to invite law enforcement executives to the table for discussion of criminal justice reform measures, the Illinois legislature carried on regardless. Nevertheless, with consideration and professional courtesy, Illinois lawmakers were encouraged to invite police execs next time—you know, the way due diligence is definably intended.
"The members of the SIPCA stand willing to work with our legislators in the next session, when a policing reform bill may be crafted with input from all stakeholders, in the light of day," wrote Chief Keevens, implying an I see what you did there, and it wasn't right.
As seen/heard in the video above, Rep. West claimed, "We are wanting to work with law enforcement" and assumed "blame" for law enforcement not being a part of the discussion, so there's that—albeit after the fact, when the damage is already done (save for the governor's ruling). Interesting how Mr. West mentions "false rhetoric" to validate the purpose of this bill's language and intent, much of which goes against the pro-police grain.
Chicago Fraternal Order of Police President John Catanzara, often cited as telling it like it is, said, "Sadly, there were too many spineless politicians in those caucuses who caved in to simple race-baiting and pressure."
The anti-police, pro-criminal bill pends consideration by Gov. Pritzker; we shall see. (A Change.org petition is circulating, encouraging Mr. Pritzker to veto Illinois HB 3653.)
Per the Chicago Sun-Times, Governor Pritzker is afforded 60 days to "either sign the bill, issue an amendatory veto or do nothing, allowing the legislation to become law automatically." A fair-minded governor would deliberate and hear what law enforcement officers have to contribute to the matter.
The Illinois legislative body has definitely exposed their hand.
Like a destructively bad move in Jenga, this House of cards will certainly bear out not-so-pretty results if it makes the law book. Illinois House Bill 3563 and others just like it in other states are untenable and will guarantee more unmitigated anarchistic tendency while cops are effectively hamstrung by law. It may come as no surprise that some law enforcement professionals feel compelled to relocate elsewhere, to perform police duty in cop-supporting jurisdictions or self-extricate from police work altogether. Who could genuinely fault them?
As Chief Keeven underscored: "Should this bill become law, there would be no need to defund the police because it would lead to mass retirements and resignations in police departments across Illinois like those happening [in other jurisdictions outside of Illinois]."
Echoing that statement, police Chief Link posted a letter in which he forewarned, "As chief of police, I always do my best to stay out of politics. I must now speak out, however, because our General Assembly has pushed forward this amendment to the bill, which would effectively end professional law enforcement throughout the state."
And, as per usual, any remaining cops will be left to sweep up the otherwise preventable broken pieces influenced by backward-thinking lawmakers and suffered by law-abiding citizens who will be classed as "Victim(s)" on police reports, protocol investigations of which are being dubiously filleted from mainstream Americana.